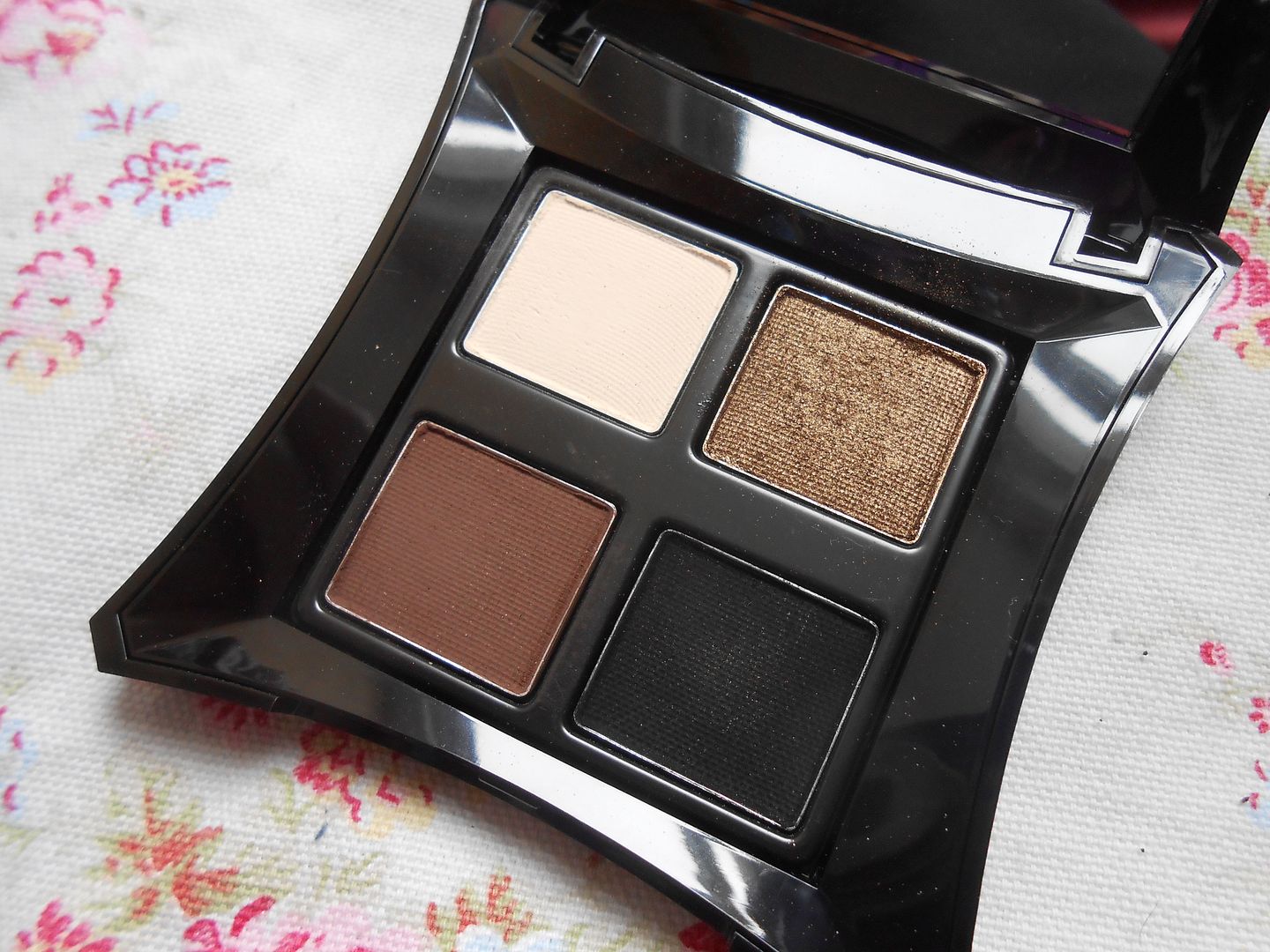 Illamasqua neutral palette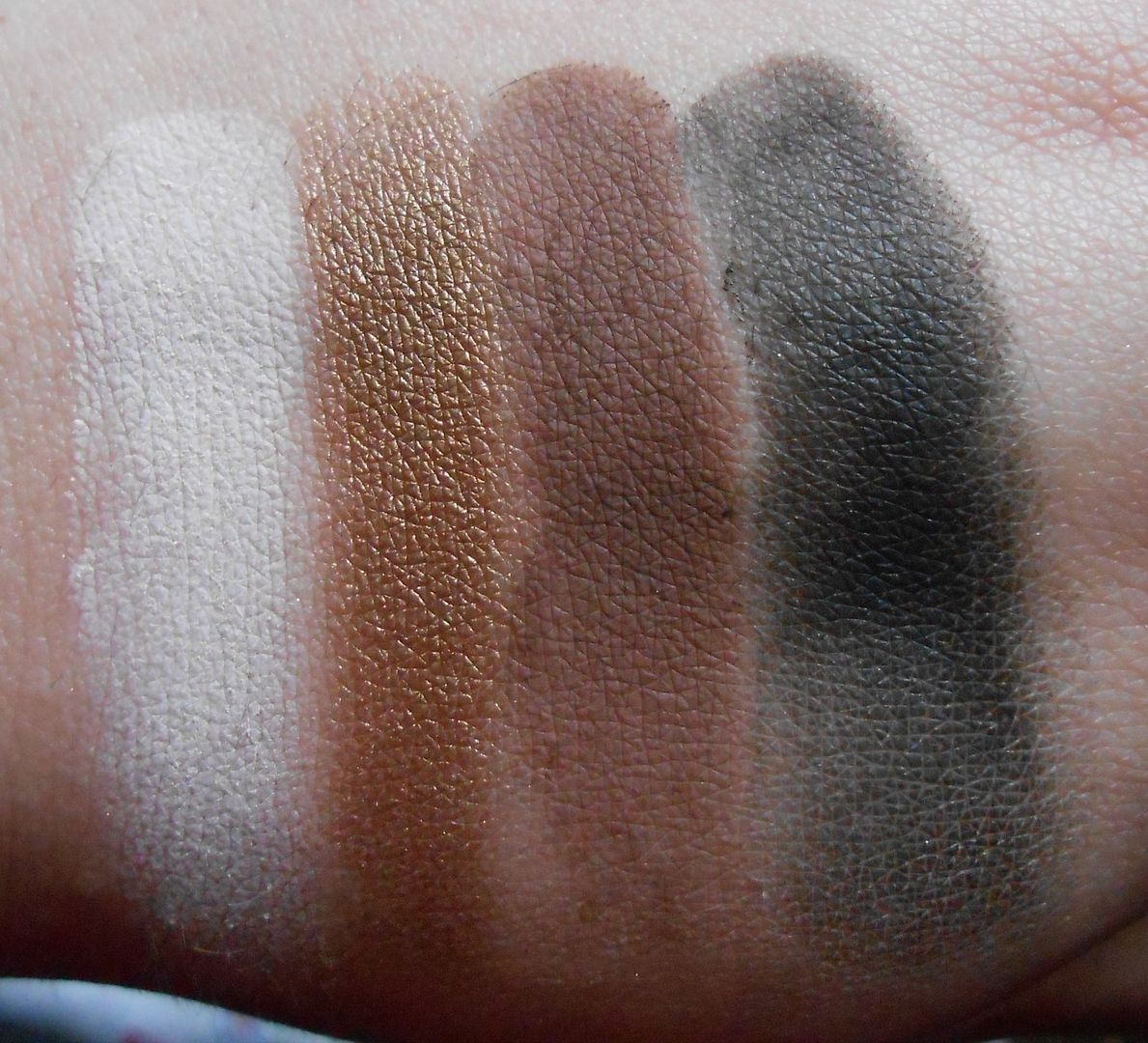 Illamasqua neutral palette swatches -
Stealth, Vintage, Obsidian, Wolf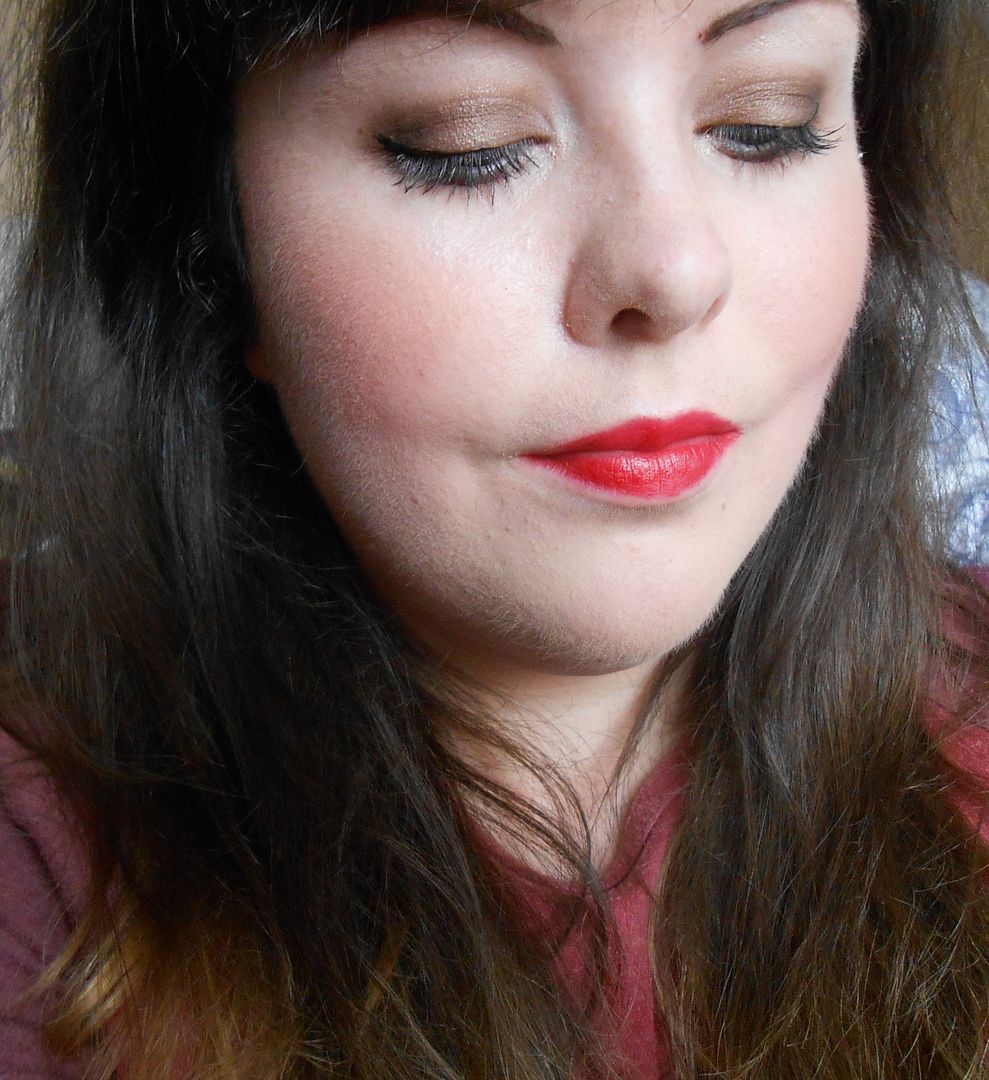 Wearing the Illamasqua neutral palette and Illamasqua Sangers lipstick
During the Illamasqua 50% off sale I picked up 2 things I had had my eye on for a while now, and one of them was the neutral palette... just too gorgeous to resist! A gold shimmery colour? I'm all over that.
This quad is the perfect size, and has all the colours you would need for a smokey eye! There's Stealth, the creamy matte off-white, which is good for a highlight or as a base. The shade is quite powdery and there was loads collected around it, but it doesn't look chalky. Vintage (my fave) is similar to Woodwinked but with less orange undertones, and one of the silkiest eyeshadows ever! Cannot fault the formula on this. This shade is amazing if you have blue eyes. There's also Obsidian, a matte red-toned brown which is excellent for the crease, and one of the most pigmented shades I've ever used. You literally need to dab the brush in and it's enough for both eyes! Lastly is Wolf, a matte black, and the worst in the palette. It's chalky and not especially pigmented, but good for adding a bit of extra definition. If you want a black black shadow though, this isn't it!
These shadows all work well together, and this palette is definitely worth checking out if you like your neutrals and want to ramp it up a bit!