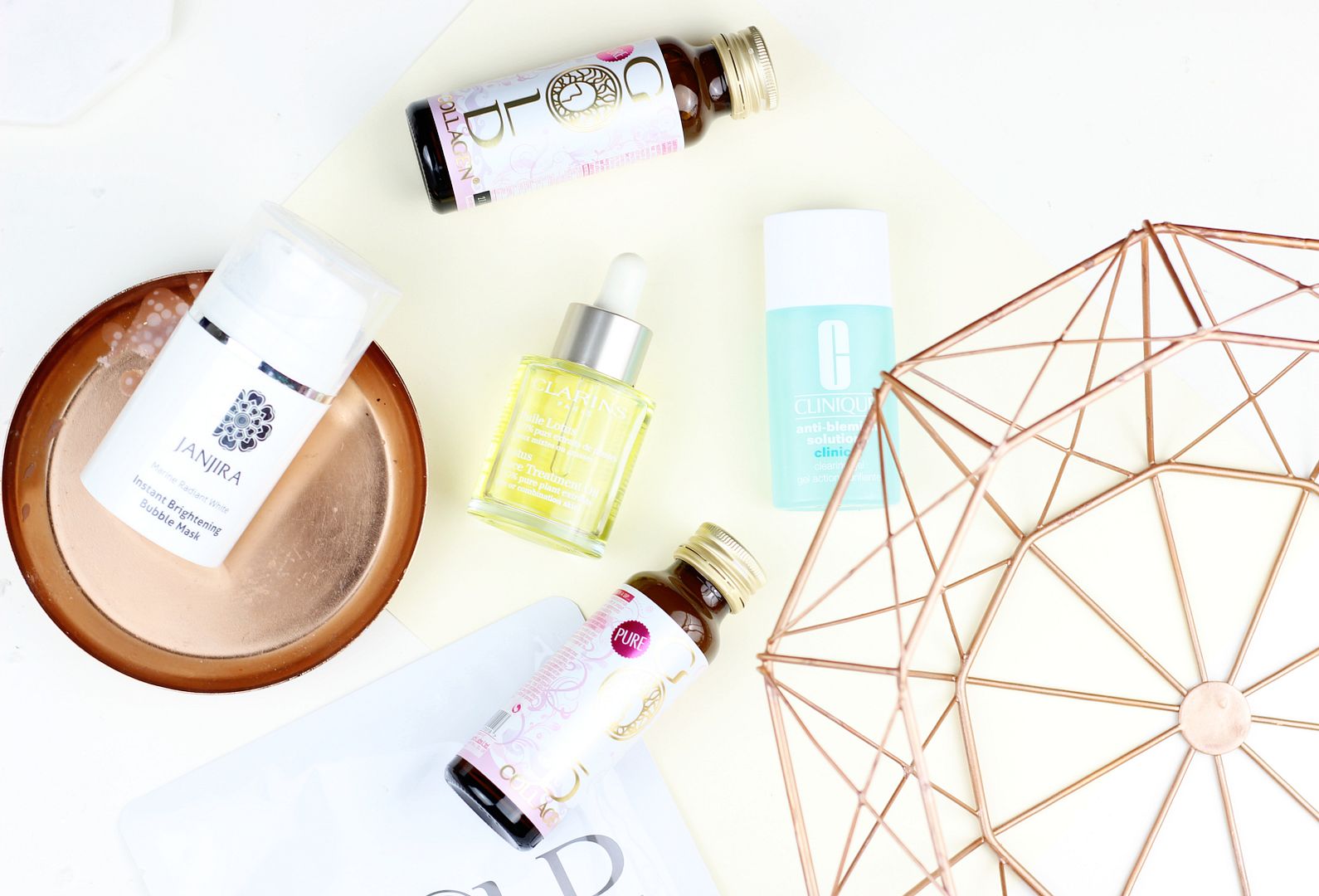 With only a few days to go, I have pretty much everything wrapped up pre-Wedding (hopefully!). Without sounding too vain, I'd say my biggest concern right now is making sure my skin doesn't freak out anymore…
For the past month, I've been taking one of the
Pure Gold Collagen supplements
every morning – it's hard to say definitively if they have made a huge difference. My skin's not particularly lacking in collagen to begin with, but I was keen to incorporate anything that would help my skin. I've gotten sort of addicted to the taste – I like drinking them every morning. I think I'd need to keep drinking them for a few more months to see a clear difference, but as someone with dry skin anything that claims to help hyaluronic acid levels is a welcome addition. I've also just finished a pack of the
Gold Collagen Hydrogel Masks
. I love a good sheet mask, and these are especially nice on a parched complexion.
For everything else skin wise, I've been sticking to three treatments. The
Janjira Marine Radiant Brightening Bubble mask
is one of those really fun masks that shows you results immediately. It bubbles up and almost tickles the skin, and then leaves everything feeling fresh and clearer. I like skincare products that give instant results. To stop any more blemishes (fingers crossed), I have been using a combination of the Clarins Blue Lotus Oil and the Clinique Anti-Blemish. Powerful little duo, I hope they work and make my skin look nice on the big day!
This post contains PR samples