I'm sure we all love MAC lipsticks, and I know they are a particular obsession of mine!
There are a billion shades and finishes. My favourite finish is definitely Amplified, as they are so creamy and opaque.
I am also a big fan of bright lips, as you will probably see!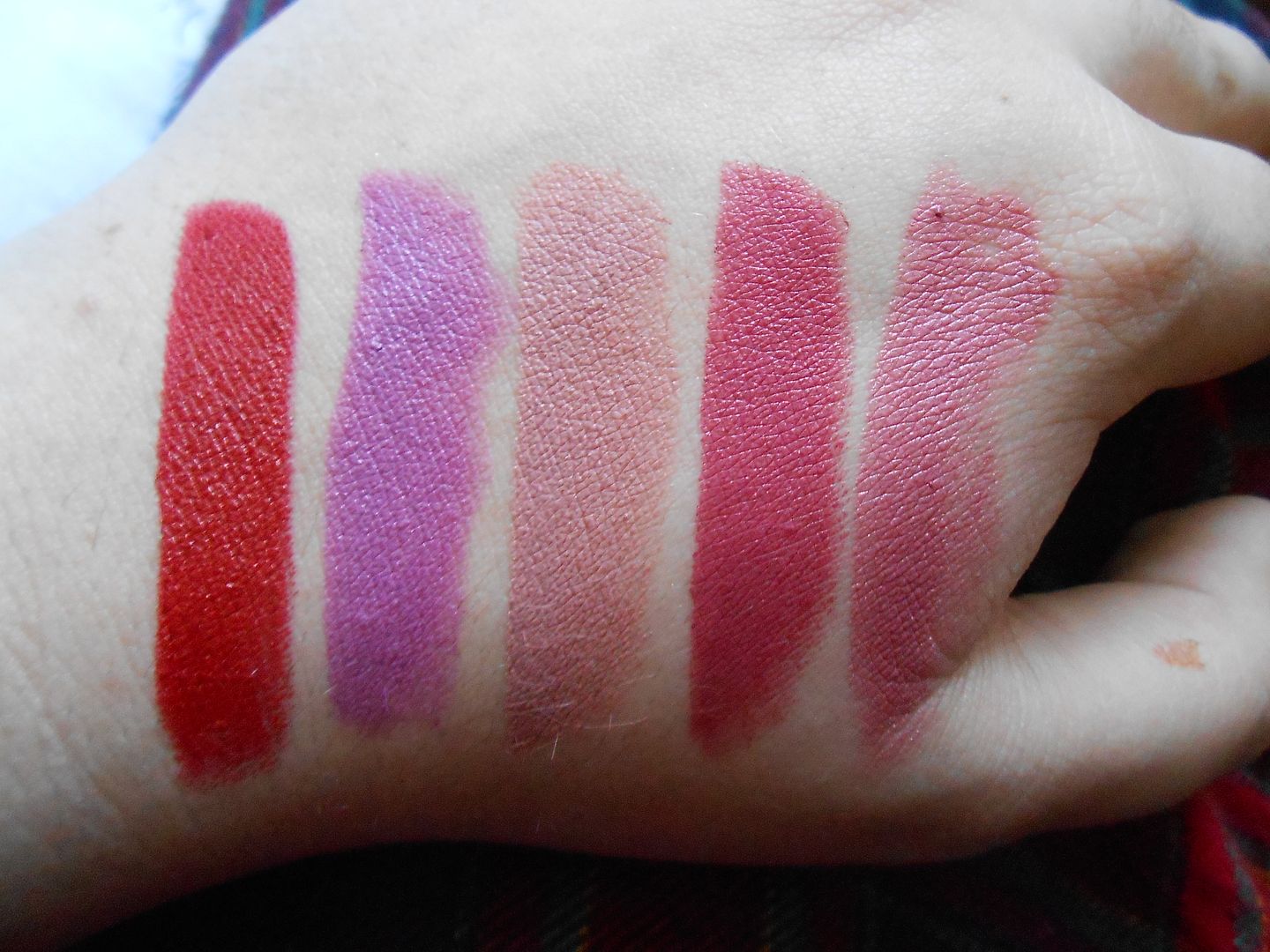 Russian red, Up the amp, Blankety, Craving, Hot gossip
Russian red (matte)
A classic blue toned red, that gives off a 40s kind of vibe I think!
Up the amp (amplfied)
A lavenderish purple! It doesn't look as purple on my lips as the swatch, but it's definitely purple toned.
Blankety (amplified)
My go to nude, it warms up your skin without being the 'statement' of the face. Pigmented enough to cover my lips but not to look like a corpse.
Craving (amplified)
Perhaps my favourite of all! A beautiful redish pink, I love this!
Hot gossip (cremesheen)
I wear this a lot during the day as it's so easy. It's purple toned but not too dark for in the day.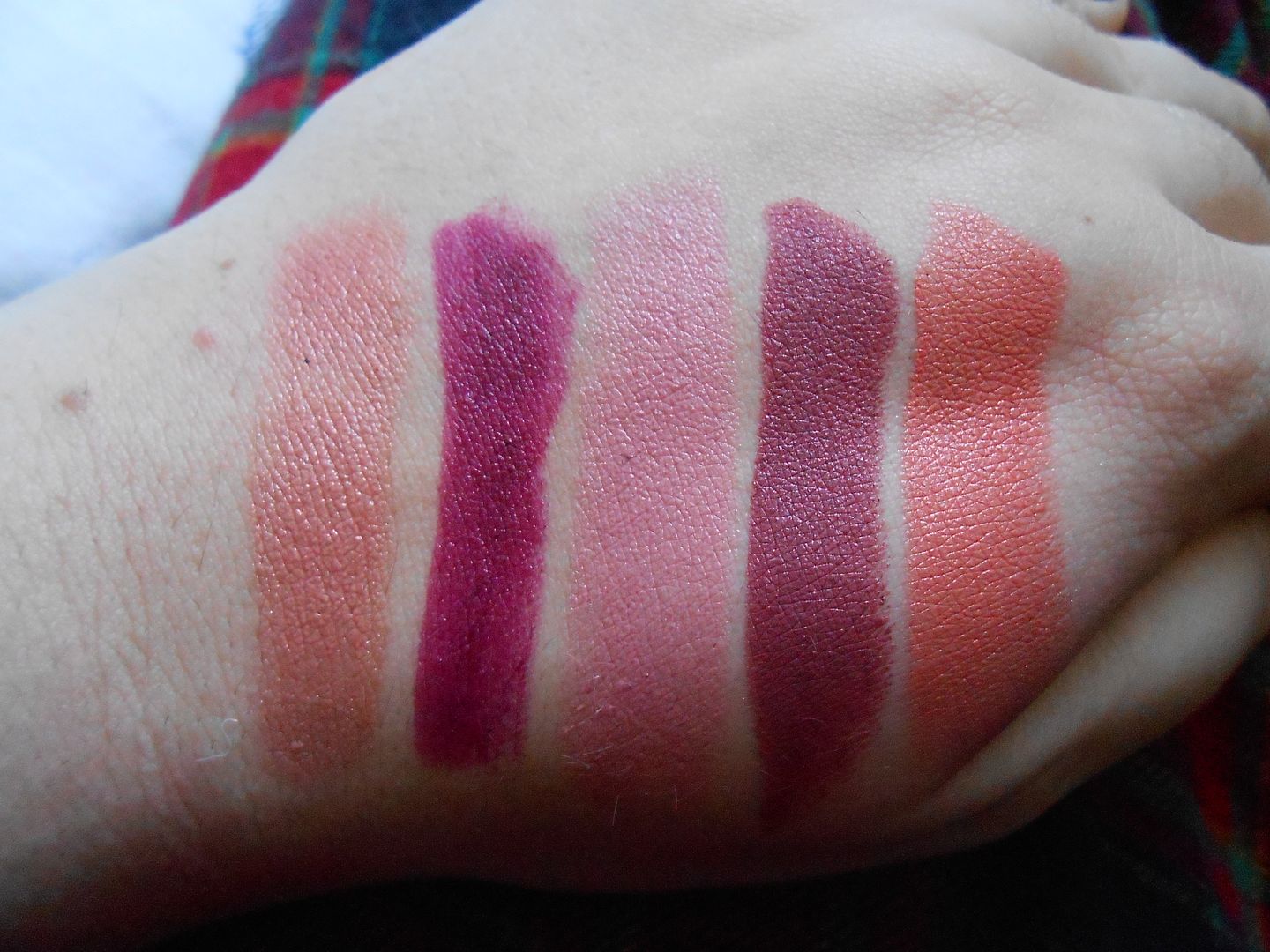 Shy girl, Rebel, Angel, Captive, Ravishing
Shy girl (cremesheen)
A peachy pinky nude. Perfection.
Rebel (satin)
A berry toned shades which can be applied sheerly or built up for a more vibrant lip.
Angel (frost)
A light baby pink with blue undertones and really subtle gold flecks.
Captive (satin)
A purple wine coloured shade. Love.
Ravishing (cremesheen)
The perfect shade for spring/summer, it warms up your face.
What are your favourite MAC lipsticks?
Laura xx