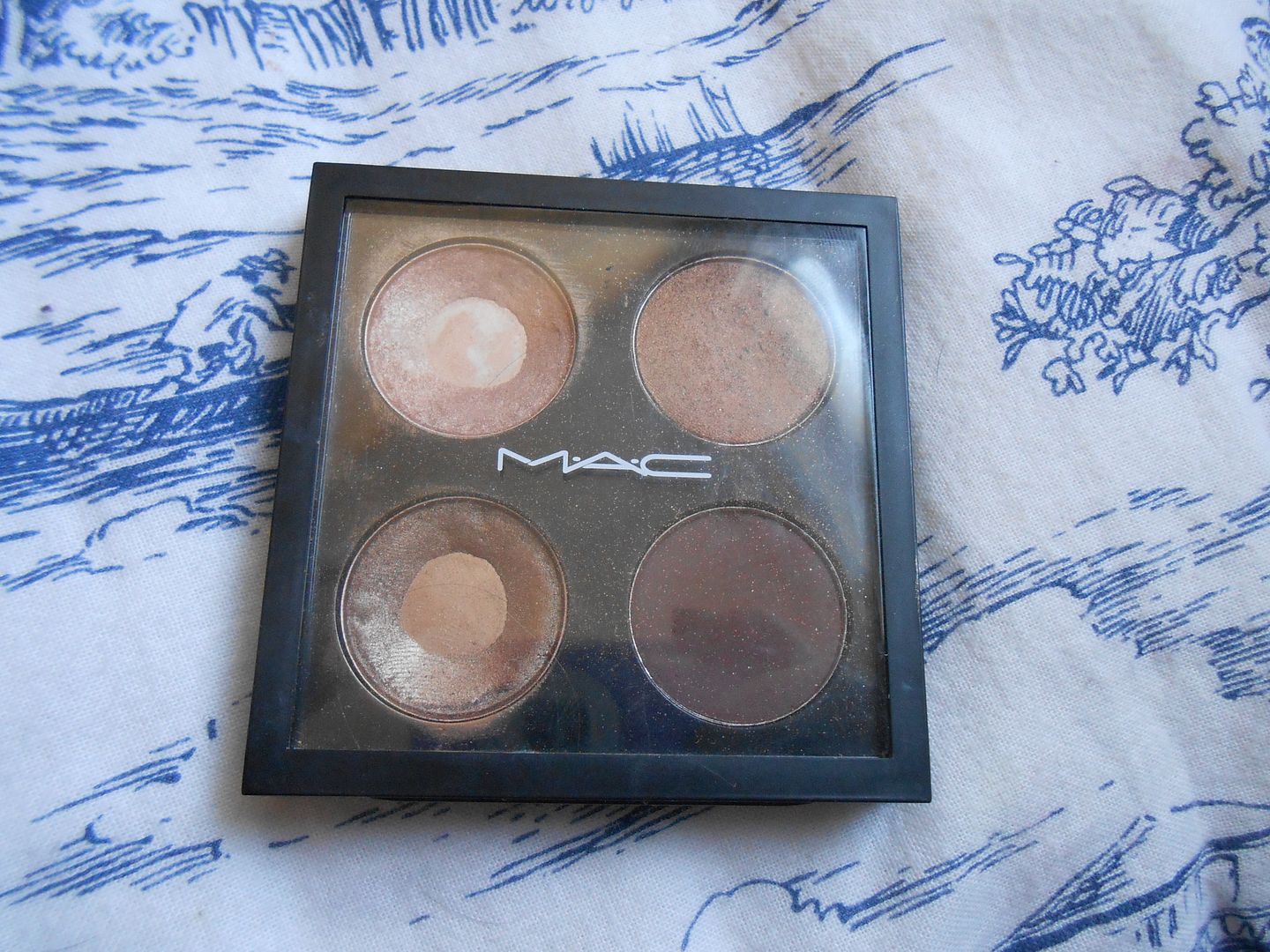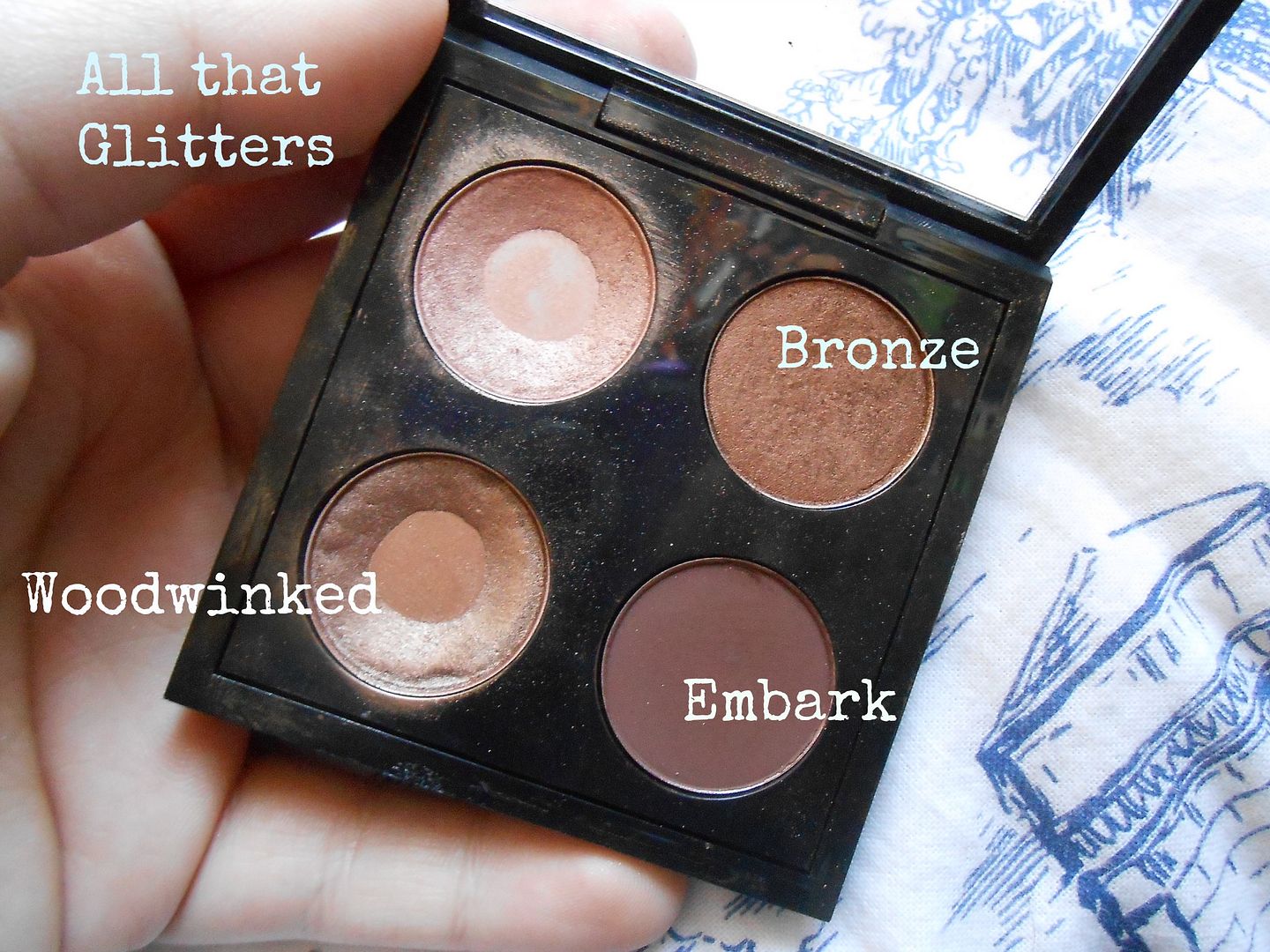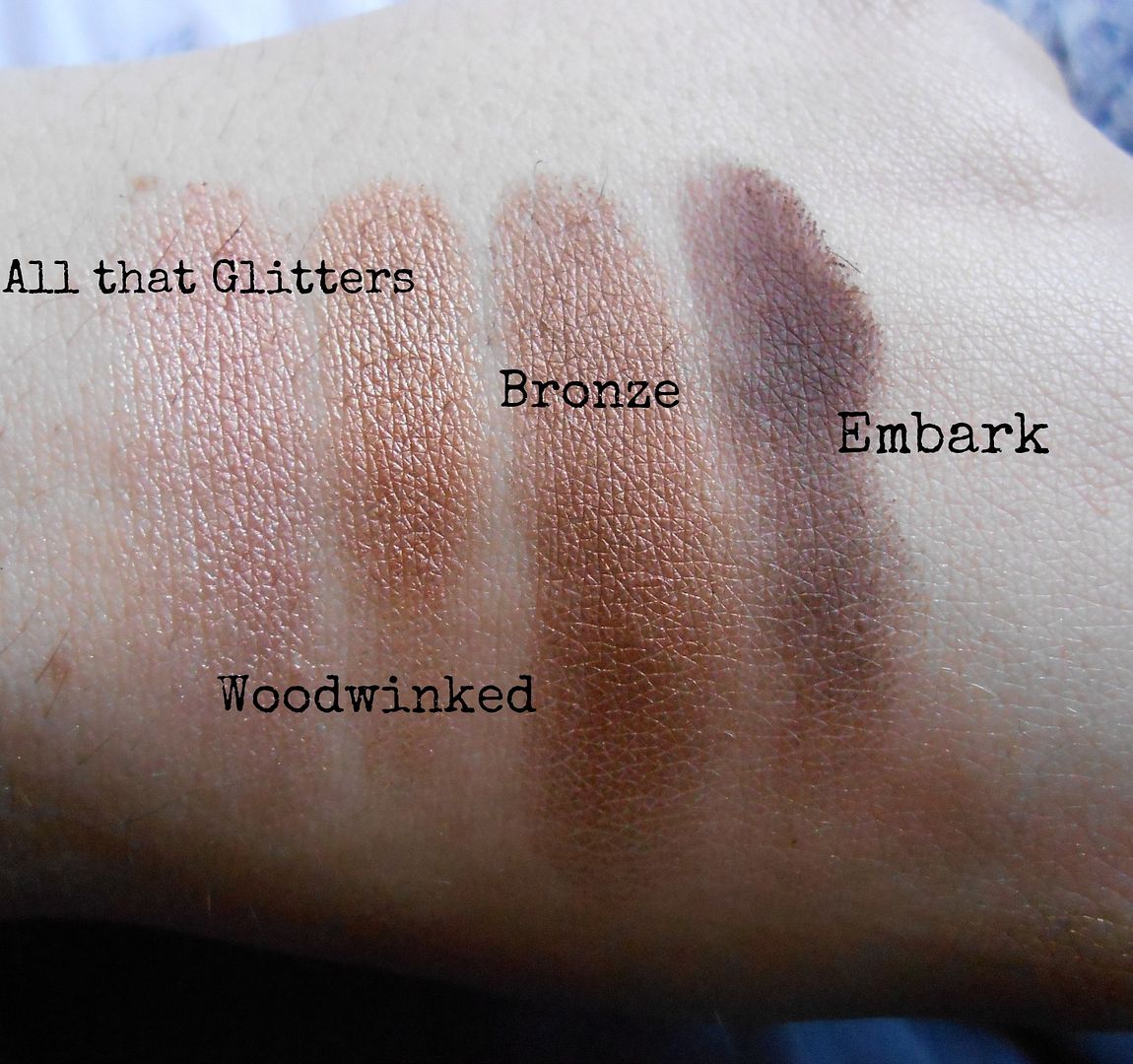 This is my everyday, most-used quad. I use this when I'm in a rush, or can't be bothered, or just want a bronzey eye. These are all shadows that I depotted and put together 🙂
For this look I applied All that glitters all over the lid using a flat shader brush and a bit in the tear duct. Using a blending brush I applied Woodwinked on the outer corner of my eyelid and then I added Bronze to deepen the corner slightly further out. Finally I put some of Embark, which is a matte redish brown, through the crease to add definition in the outer V. It's a really easy look and takes me about 2 minutes to do completely. I think all the colours blend together really nicely and they complement my eye colour.
I normally just keep the colours on the top lid, but if I feel fancy I smudge woodwinked on my bottom lash line as well.
Do you have a go-to eye look or palette?
Laura xx