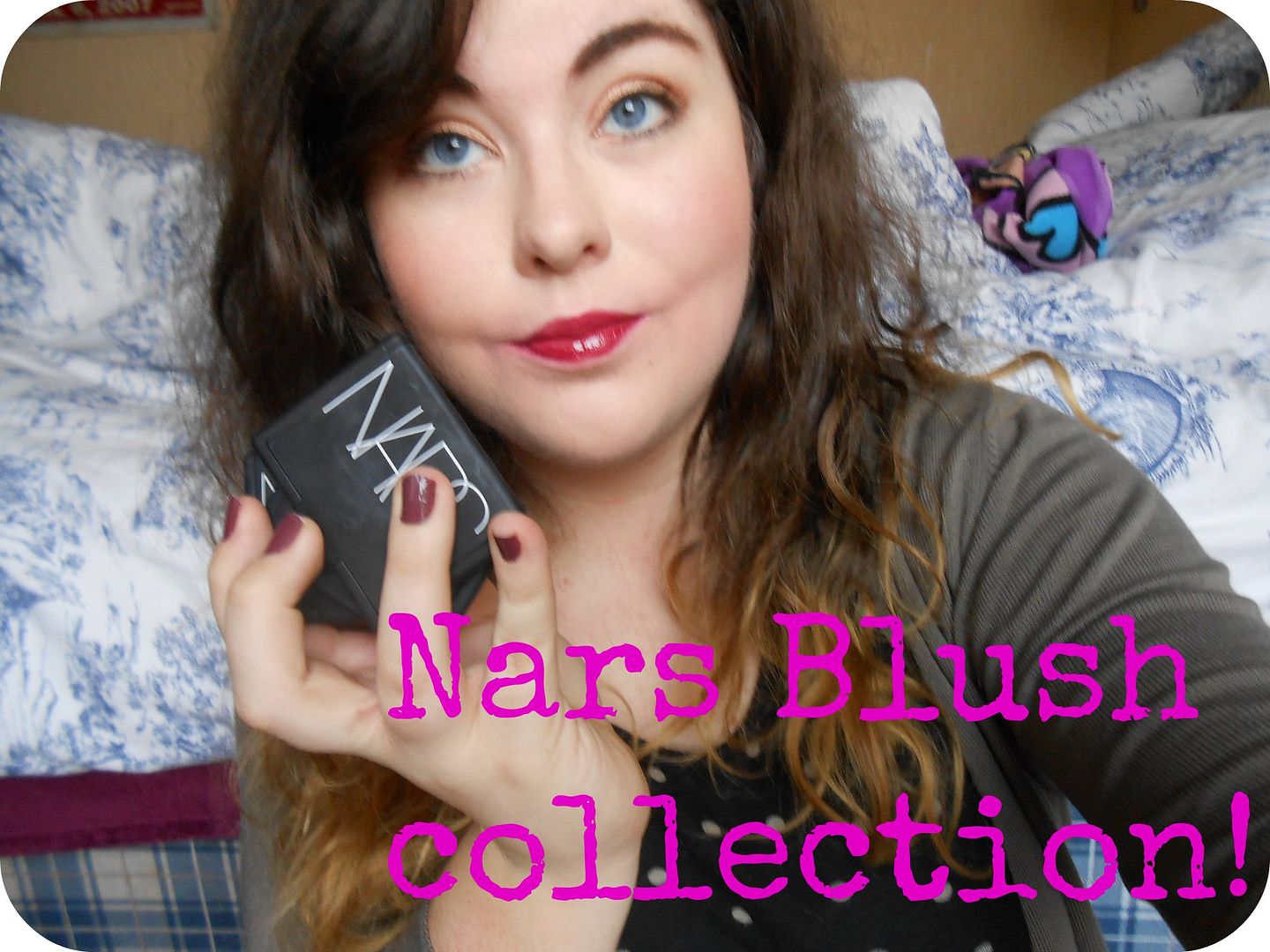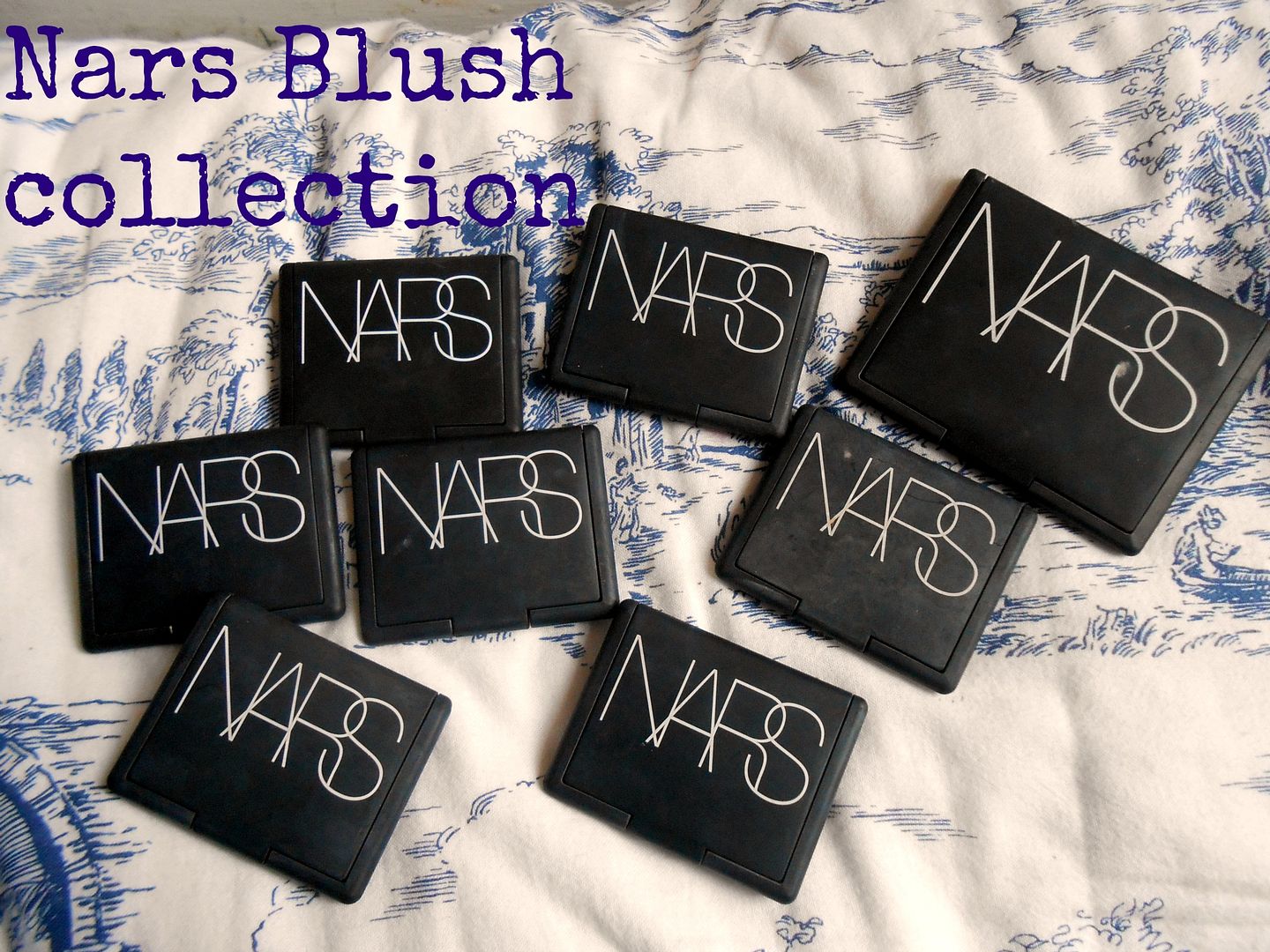 Nars blushes are my absolute favourites. They are crazily pigmented, last for ages on the skin and buttery soft. I wants them all! I have 6 blushes, 1 highlighter and 1 bronzer! 🙂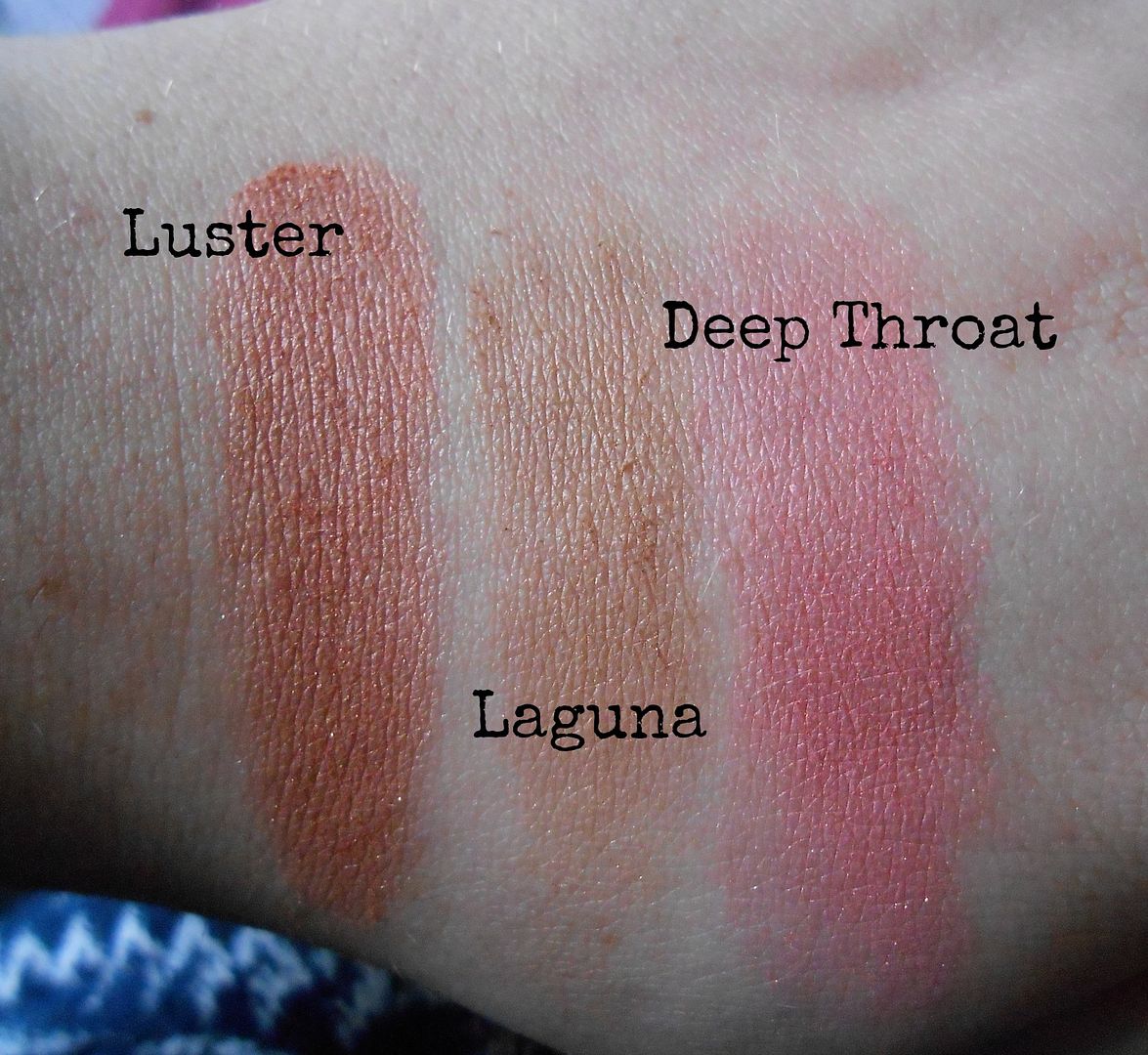 Luster is my all time favourite blush. It's a peachy golden bronze that makes your skin look lit from within and just glowy perfection! I think this would look good on anyone. Laguna is my go-to bronzer, and the favourite of many I know! It's the perfect colour – not too orange, not too muddy and can be built up nicely to bronze you up! I also use this to contour. It has fine shimmer but it's not overly shimmery and can't be noticed particularly on the face. Deep throat (teehee) is a pink with peach in it, and nice golden shimmer. This was my first ever Nars purchase & one of my first ever 'high-end' purchases!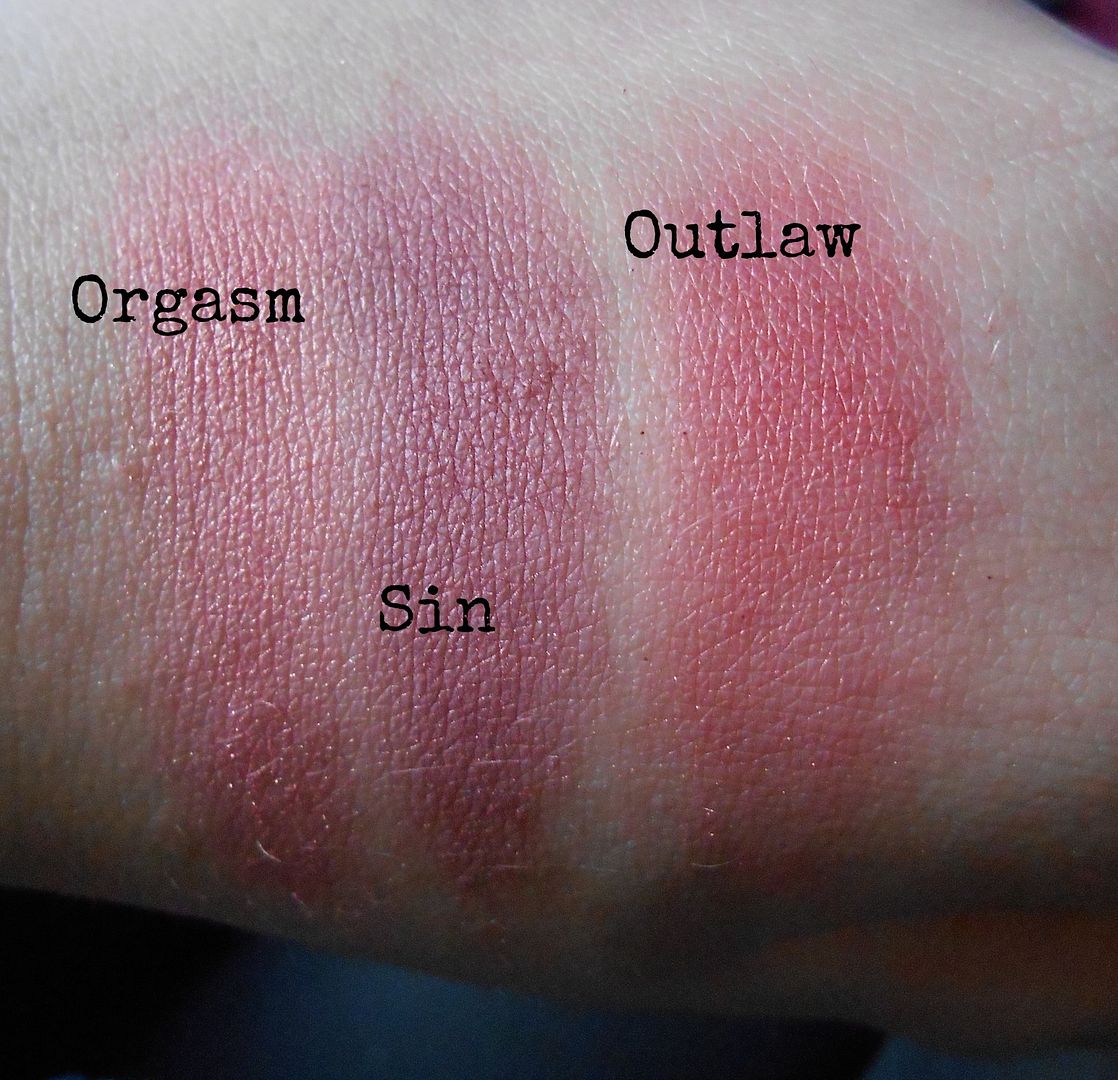 Orgasm is a complete cult Nars product! I think everyone has it, or wants it. It's a really shimmery pink that would flatter most. It's quite red toned so can look a bit overdone if applied heavily. Sin is my second favourite Nars blush (although I loves them all). It's a dirty plum with golden shimmer and it looks really flattering on. Again, this would suit a lot of people. Outlaw is a burnt rose red kind of colour, and perfect for Autumn/Winter. I wore this on Christmas day! I think this would suit deeper skin tones maybe better than paler tones, but I still like it.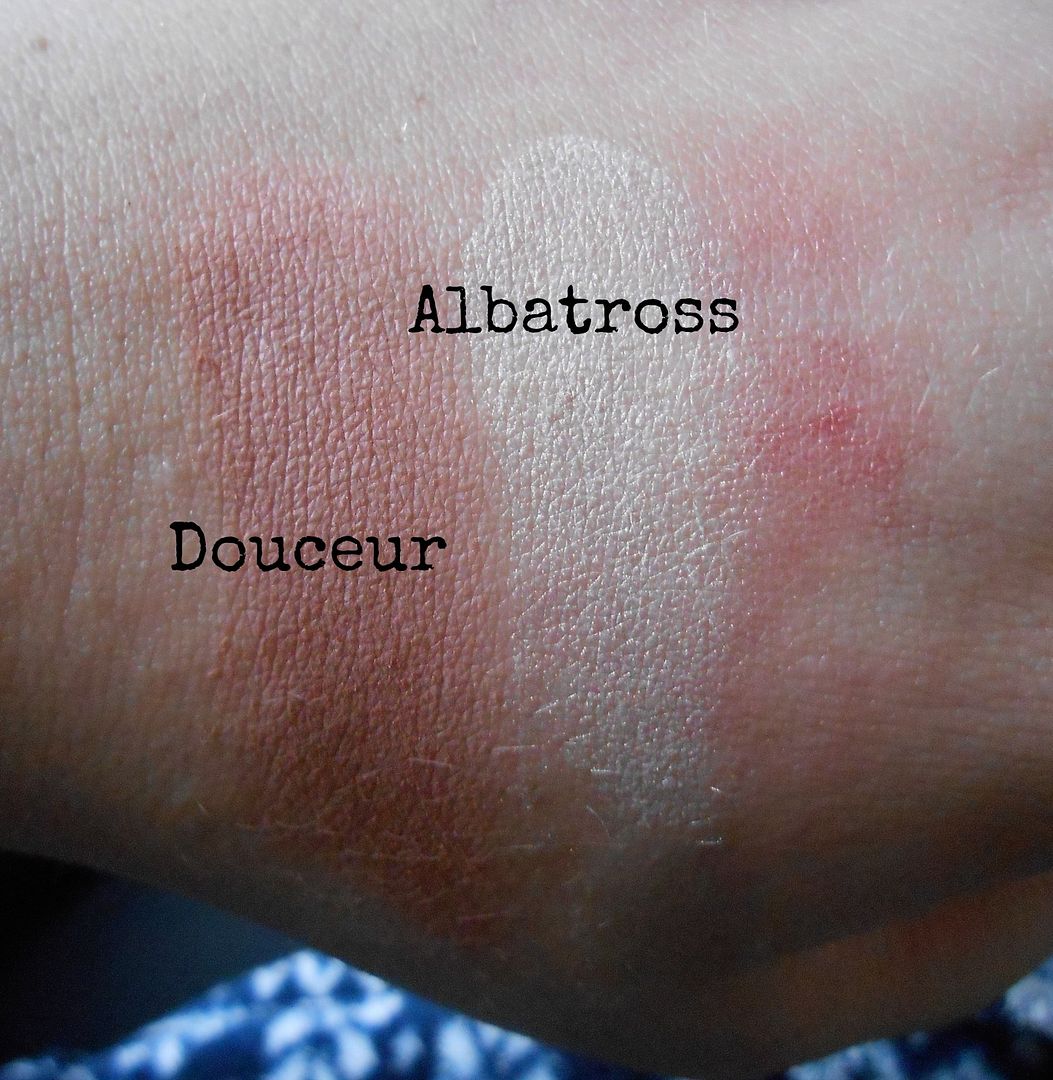 Douceur is the newest addition to my stash, and a beauty! I've review it fully here, but it's a dusky pink kind of colour. It's easily a contour and a blush in one, and helps to sculpt the face. This isn't very shimmery, which makes it looks more natural on the face. Lastly, Albatross is bright yellowy white highlighter. It can look a little stark and a little goes a long way!
Do you have any Nars blushes?
Laura xx