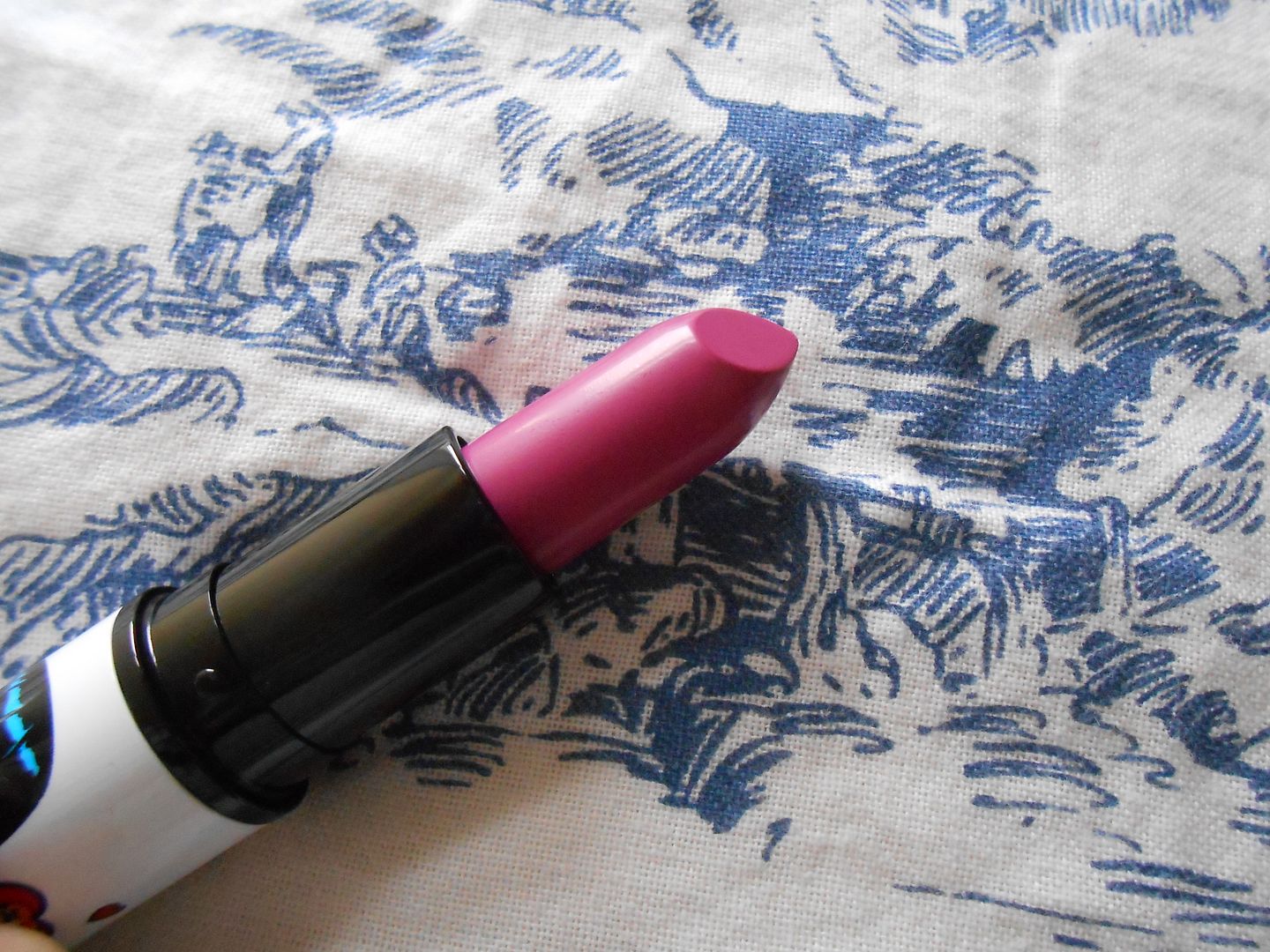 MAC Daddy's little girl
When I saw the pictures for this collection, only one thing stood out… The purpley pink lipstick, Daddy's little girl. Although it has a slightly creepy name, I am in love with the colour. I like the concept of the collection, it's two girls – Betty & Veronica. Betty is cuter and peachier, Veronica is vampier and a bit sexier.
Daddy's little girl is a vibrant purpley pink with blue tones. It's very much a 'me' colour and I love this so much.
It's a Satin finish, which means it lasts a long time and is nicely pigmented. In my experience the Satin formula doesn't dry the lips out but does need some prep prior to application.
The packaging for this collection is cute. I love the cartoons and the love hearts but I am not a fan of the white caps. Much prefer the look of the standard black caps, but I guess this baby will stand out in my sea of MAC lipsticks.
What do you think? Are you a fan of Archie's girl?
Laura xx