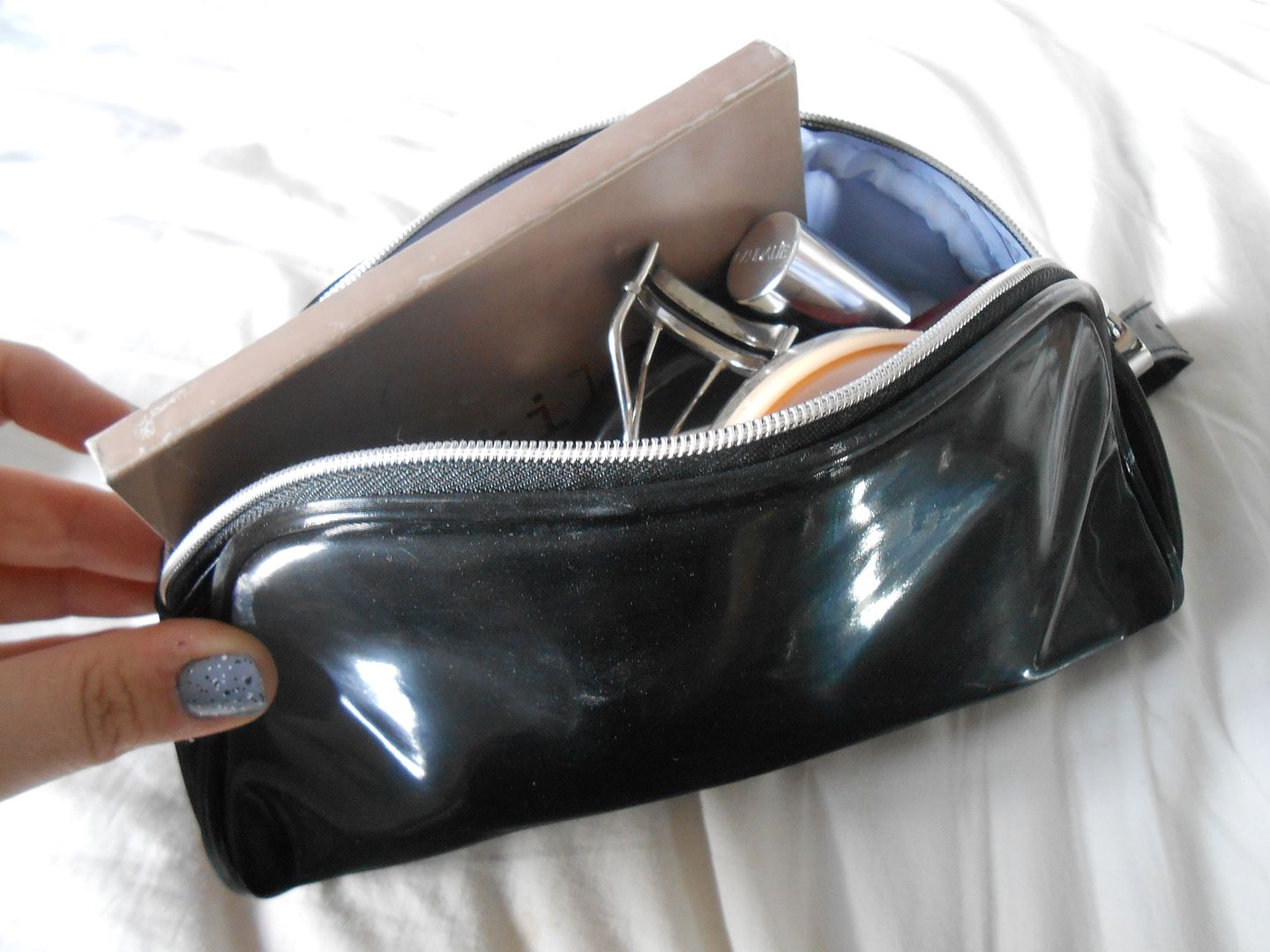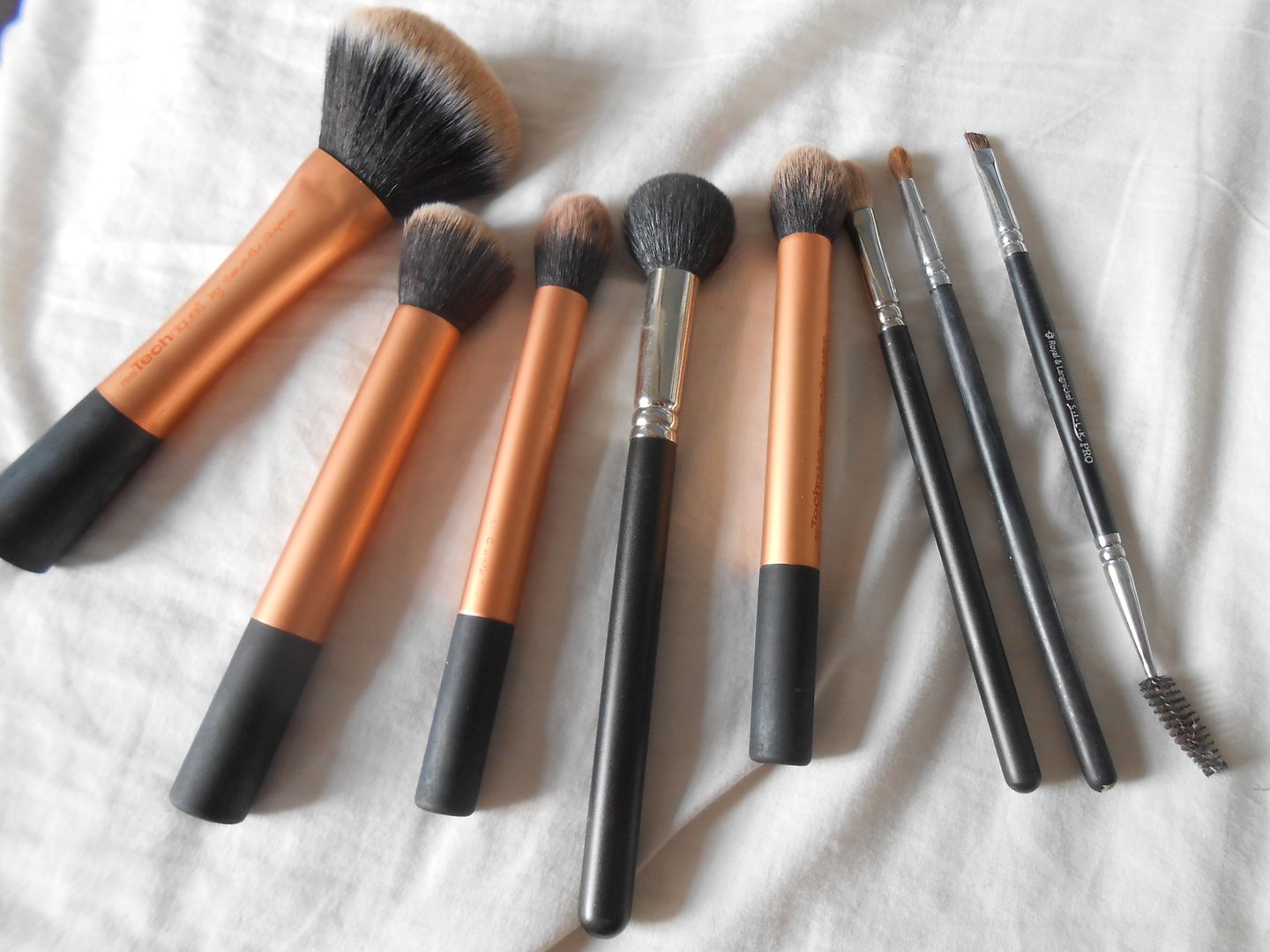 So this week I came home from University to my real home and managed to bring the bare minimum of makeup 😉 (minus ALL my MAC lipsticks…oops) I love reading these kinds of posts, so here is a peak into my makeup bag! The makeup bag itself came with a perfume gift set, and it's a great size to fit a lot in.
Makeup wise I only brought one thing from each category… My favourite primer of the moment, the Smashbox photo finish light. I have my trusty MAC fortified skin enhancer to cancel out any redness, NARS Sheer glow to make my skin look all glowy and nice, the MAC Studio finish concealer to banish any dark circles or unsightly blemishes. The Rimmel stay matte powder is an essential for my t-zone. The Kevyn Aucoin sculpting powder is a must have for creating cheek bones to die for. My favourite blush ever, NARS Luster came with me, as did MAC Soft & Gentle to add some more glow. I have the Caudalie beauty elixir for setting my makeup. Brows are covered with my Sleek brow kit. I love this, I can't remember using anything else! For eyes I brought the new Rimmel eye primer and my Stila in the light palette. I primarily brought the palette for the shade Kitten, so I really need to get it in single form! My shu uemara lash curlers came with me, as did the Maybelline rocket mascara. The best!
The brushes I brought were the Real Techniques powder brush, buffing brush and two contour brushes. I use the buffing brush for my foundation and concealer and I wouldn't be without it. I use one of the contour brushes for contouring… and the other for highlighter. I use the MAC 109 for blush, and it's great for sculpting the face. I have a MAC 217 for eyeshadow (ah-mazing), and a couple of Crown brushes. One for brows, and one for highlighting.
What's in your makeup bag?