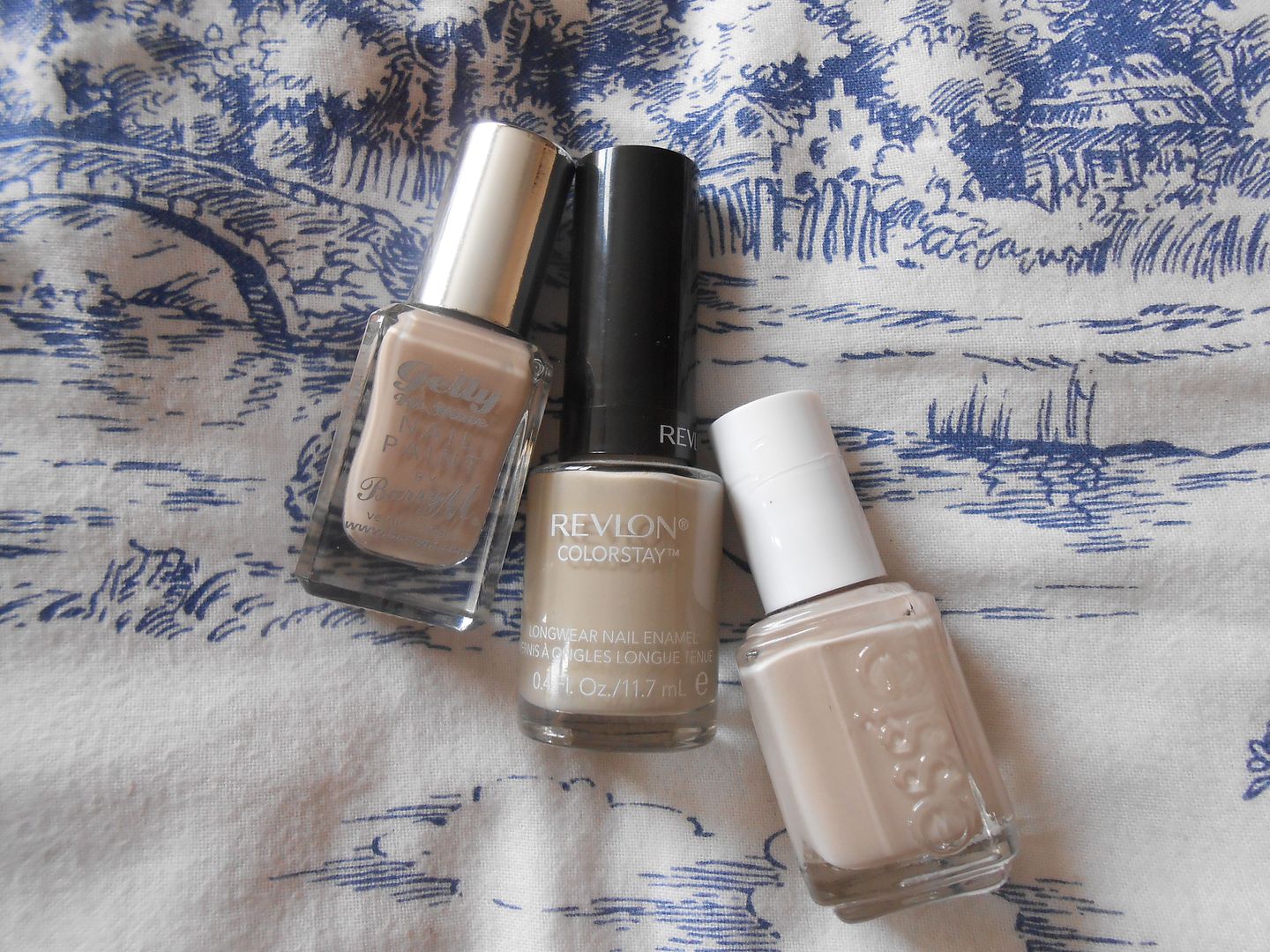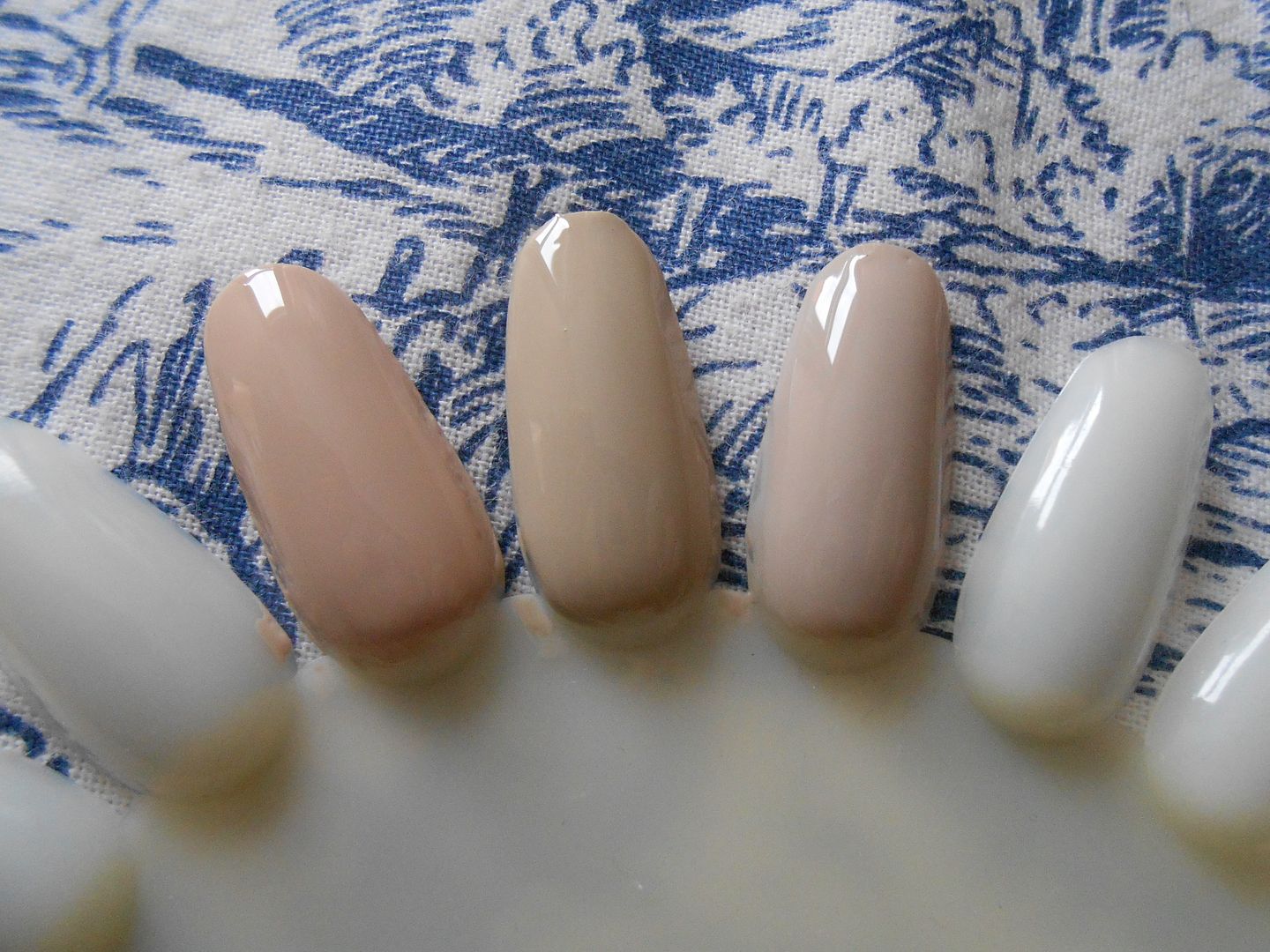 Barry M Lychee, Revlon Bare Bones, Essie Saint Tropez
Along with candy and pastel hues, I've also been loving the cement shades of polish recently. I have three that I have been wearing on rotation, and they're all lovely.
The first one, Barry M Lychee is one of the new Gelly formulas, that's meant to be really shiny and glossy without a top coat. I really like this, I've been wearing it all week. It takes three coats to be completely opaque, but dries fairly quickly and definitely doesn't need a top coat. (Which is good, I'm running low on my precious Seche Vite!) This one is fairly pink toned and just makes the nails look quite groomed and natural. The Revlon Bare bones is definitely a polish I bought enabled by Essiebutton. The colour of this is more grey and definitely cooler toned, and the formula is the least impressive. It chips fairly quickly on me, even with a top coat. Not impressed. Lovely colour, shame about the formula. Lastly we have Essie Saint Tropez which is a grey with almost lavender tones that I think makes my hands look so elegant. The formula is really good and lasts for ages on my nails, and only needs 2 coats. Did I mention I love Essie polishes?
Would you wear a 'cement' nail?