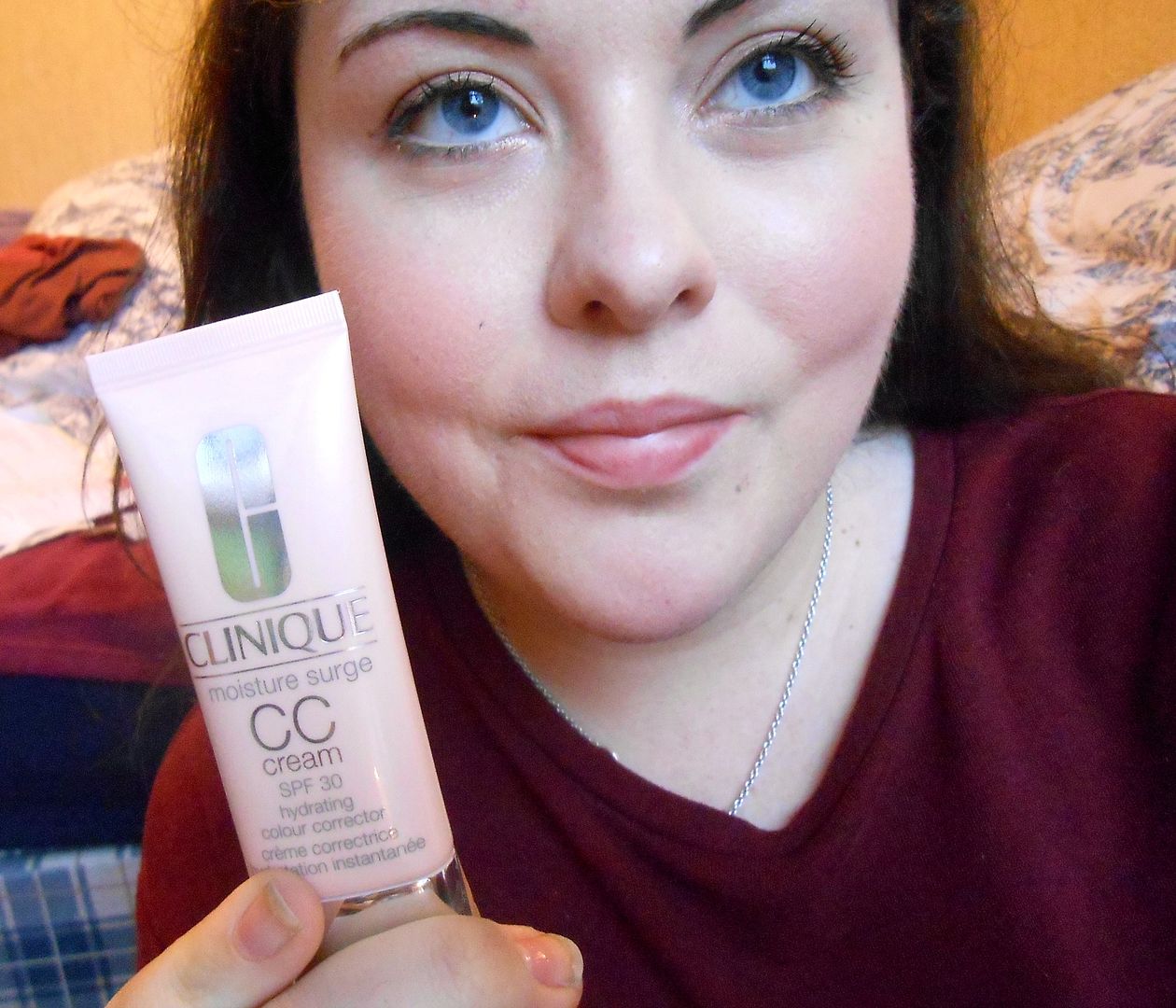 Move over BB, CC is the new kid in town, and she's pretty impressive. CC is all the rage at the moment, and it's meant to be a 'colour corrector', which gives it more skin properties and just generally more stuff that's good for the skin, like an SPF30! The Clinique CC cream feels quite thick when you first apply it, but it melts into the skin really well. I wore it comfortably all day without it feeling heavy, and I didn't have the urge to claw it all off by around 6pm, which I do with a lot of foundations. I have an oily t-zone, but this seems to qork quite well. I set it lightly with powder, and touched it up after around 5 hours, but it held up pretty well. It didn't dry in any patches on my cheeks, which is always a winner for me! The formula hydrates the skin, but is oil free so won't clog your pores. The coverage itself is about medium I'd say, slightly better than your average BB cream, but a bit less than the majority of foundations. It managed to cover my redness really well, but it still let my skin show. The ultimate approval is that my boyfriend said my 'face looked nice and glowy'. If even my boyfriend notices, it must be good…
There's a good shade range for this kind of product as well, from very light to deep. The sales assistant was pushing me to get medium, but I stuck to my guns and got very light, which is a good match for my NW15 ish skin… any paler and it might not be great.
The downsides are that it might be too much for oily skins, and at first application it does feel really creamy and a bit tacky almost. It also claims to fix complexion issues such as dullness, redness, sallowness etc, but it seemed quite yellow toned. This is awesome for redness, like my skin, but not amazing for duller skin toned I'd think?
I got mine from John Lewis –
link
for £28, and it's exclusively at John Lewis until May.
Is a CC cream something you'd be interested in, or are BB creams more than enough for you?