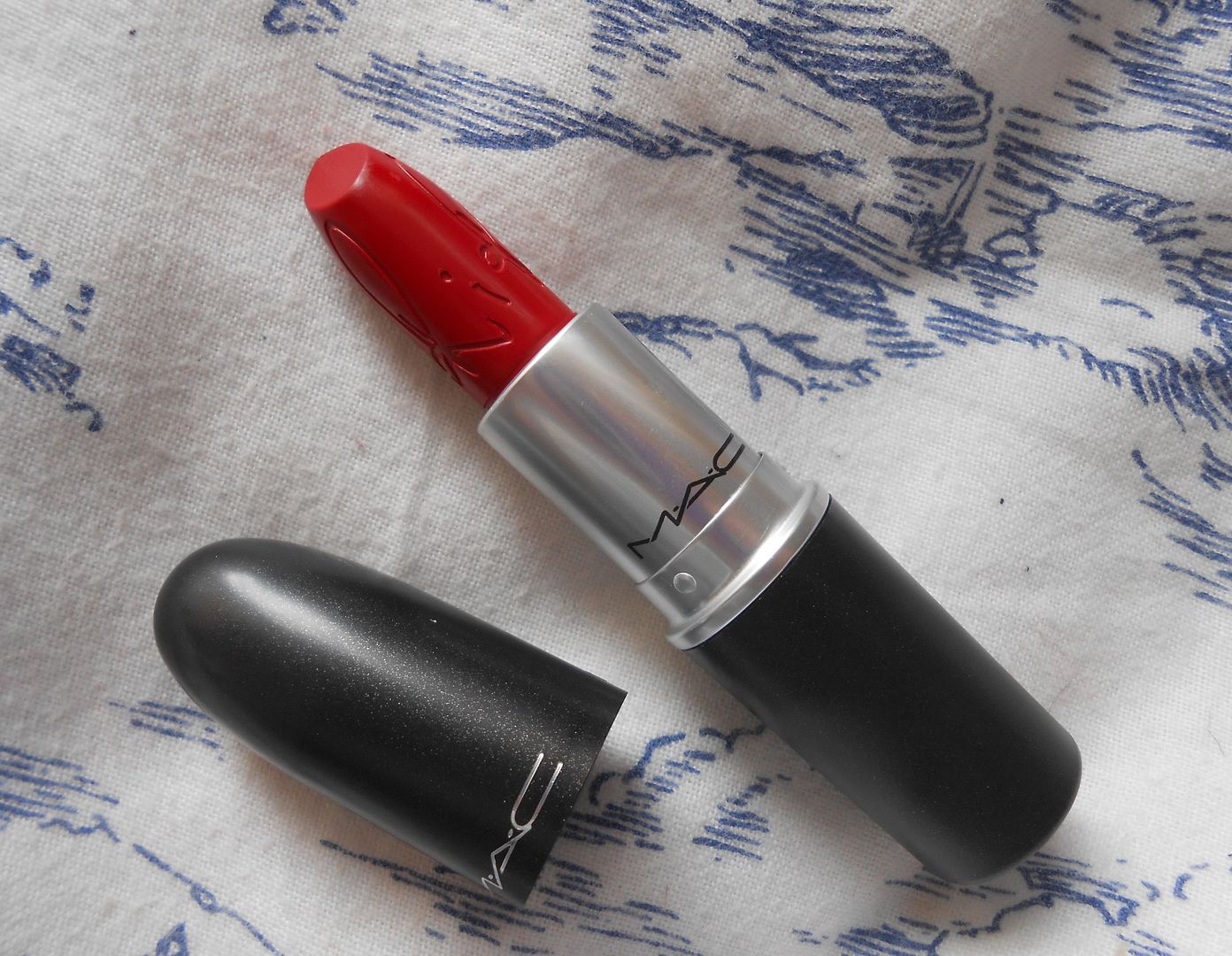 RiRi Woo
RiRi Woo, as I'm sure you've all heard is the new lipstick on the MAC block. I'm not by any means a die-hard Rihanna fan, but I am a MAC girl through and through. It's now sold out online, but will be re-promoted in June again, incase anyone missed out 🙂
RiRi woo does not seem all that different to Ruby Woo – you probably don't need both. RiRi is a little bit darker, a bit more blue toned and the formula feels a bit creamier though. I love the engraving on the lipstick with RiRi's signature, it looks so swish.
It's a Retro matte formula, which means it's super matte – you will need to prep the lips, but it will stick around for ages on the lips. I wore it last night, and it even survived through me devouring a burger.
What's your favourite red?