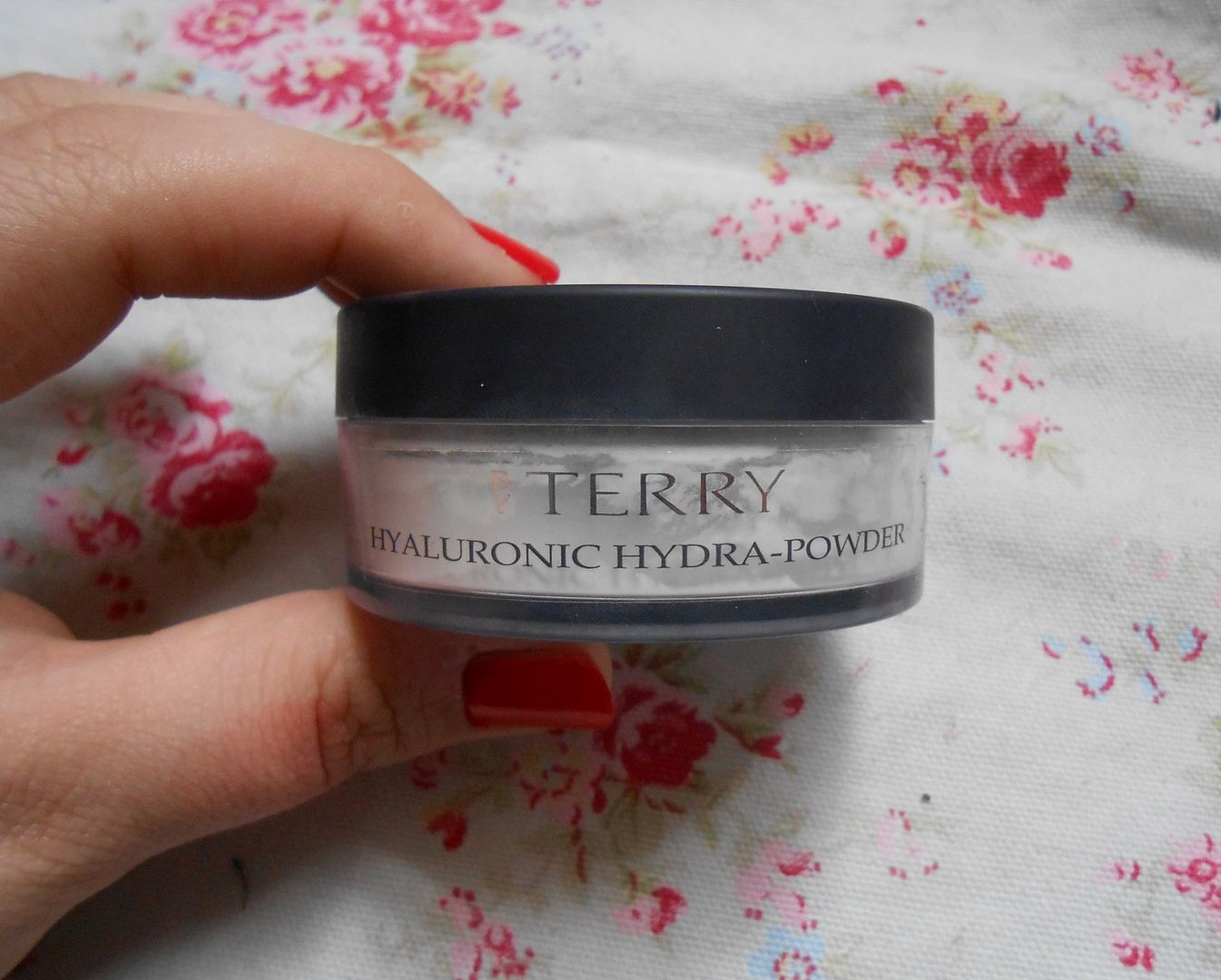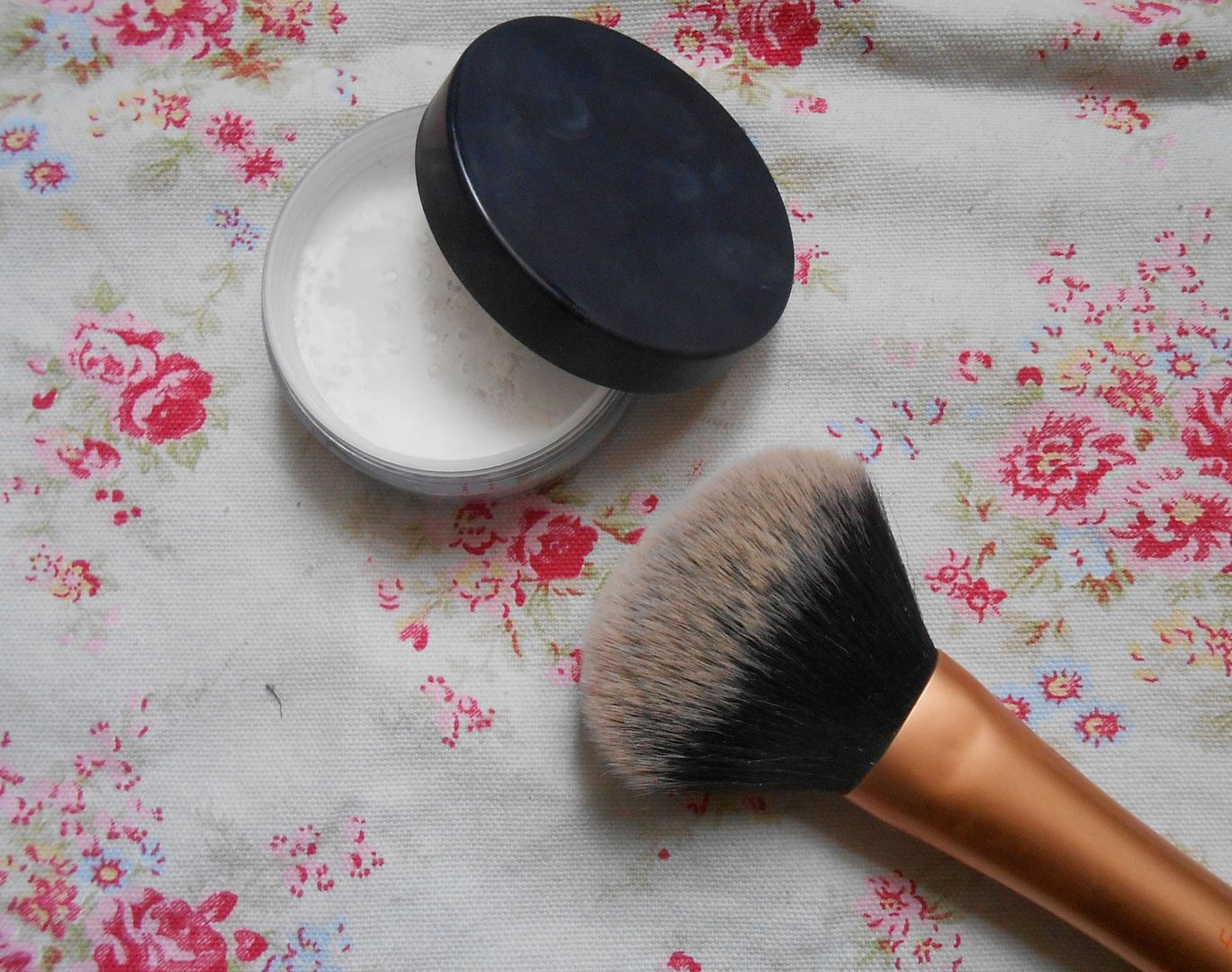 Now, this is basically a powder. A really expensive powder, but a good powder. By Terry is a brand I loooveee, and after seeing this on Kate's blog I made a mental note to play around with it next time I was in a Space NK. I walked into one, felt this powder and was sold! It's unlike anything else I've ever seen. It costs £41 normally *vomits* but I had a £10 off code and a £5 reward, which made the purchase slightly more digestible.
The By Terry Hyaluronic hyrda-power is a finely milled, loose colourless powder which claims to give no pores and no lines, as well as having a matte invisible finish and making your face appear extra smooth. The powder is so loose that it kind of swirls everywhere, but I tap a bit onto the lid and dust it over my face using a fluffy brush. The effect is amazing, and immediate. It makes my skin feel silky smooth and helps my pores to look less noticeable on my nose, as well as controlling shine and just giving me that airbrushed kind of look. I really recommend this for people who are concerned with pores or just people who want their skin to look flawless!
The downsides are obviously the obscene price and the fact that a lot of powder gets flown about, but I'm okay with that as long as it keeps doing its thang!