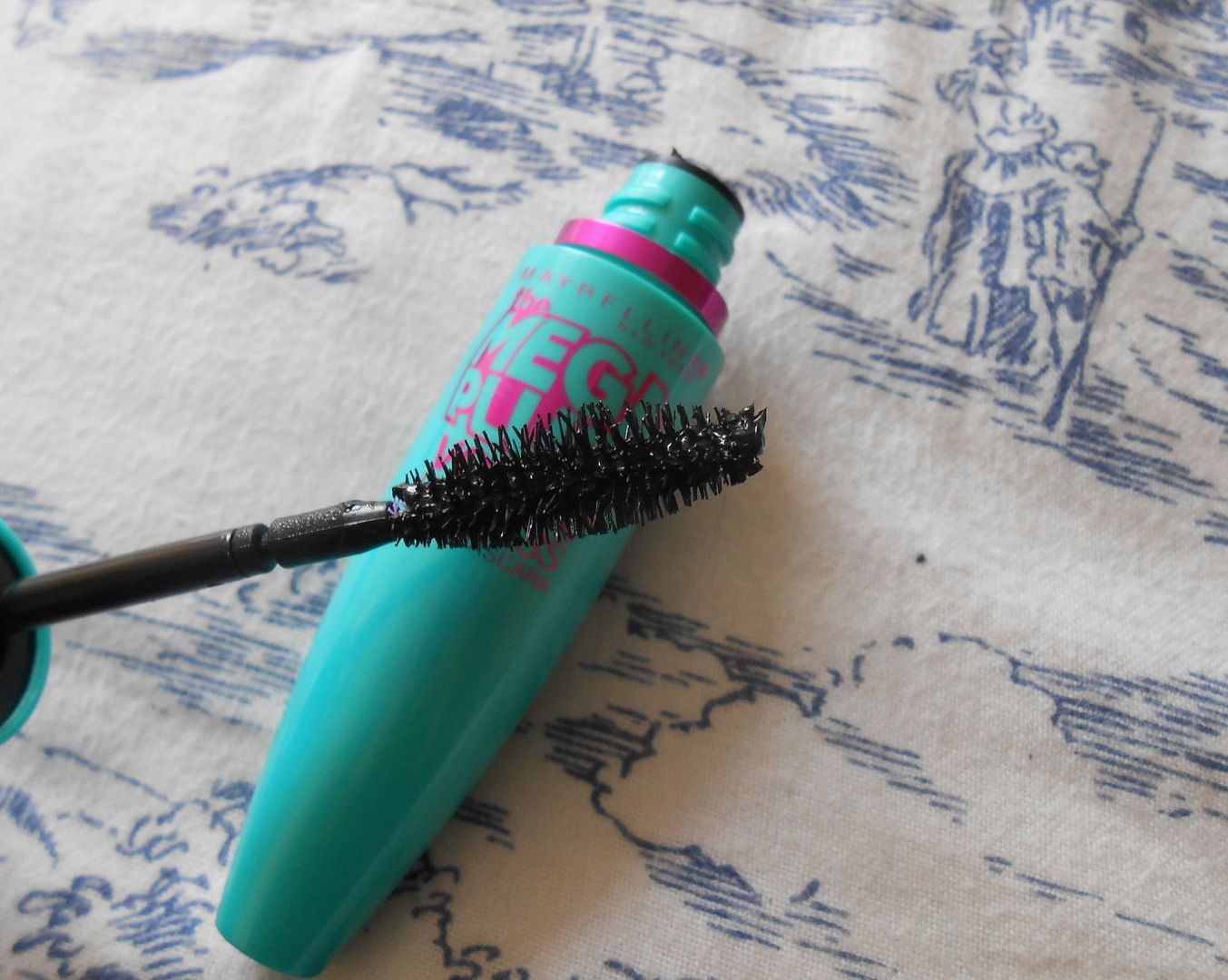 I am a fan of a few Maybelline mascaras, so when I saw the new one I obviously had to get it… for research purposes and to see how it compared to the Rocket, which I lurvee. This mascara, not so much…
The Mega plush mascara is meant to be 'plush', which I guess means soft. It is true that your lashes feel soft when wearing it, so if you don't like the crispy lash feeling then this might be worth a shot for £5.99. It is pretty comfortable to wear, and I haven't noticed any major smudging. The brush is also soooo big, it's too big! The wand is meant to be bendy as well, but the wand is too big and it just gets everywhere. It has gotten on my eyelid loads of times, which ruins my shadow and just looks dorky. It's easier if you don't apply to the root so much, but that's the whole thing of applying mascara.
To sum up, the positives are: a) it's light on the lashes and doesn't give the dreaded spider lash thing, b) doesn't smudge much, if at all, c) easy to remove, d) It's affordable
The negatives are: a) The brush! It gets all over the lid, b) It isn't a 'wow' volume! or 'wow' length! mascara, more of an everyday kind of affair, c) It doesn't hold a curl particularly well
What do you think? Have you tried this?