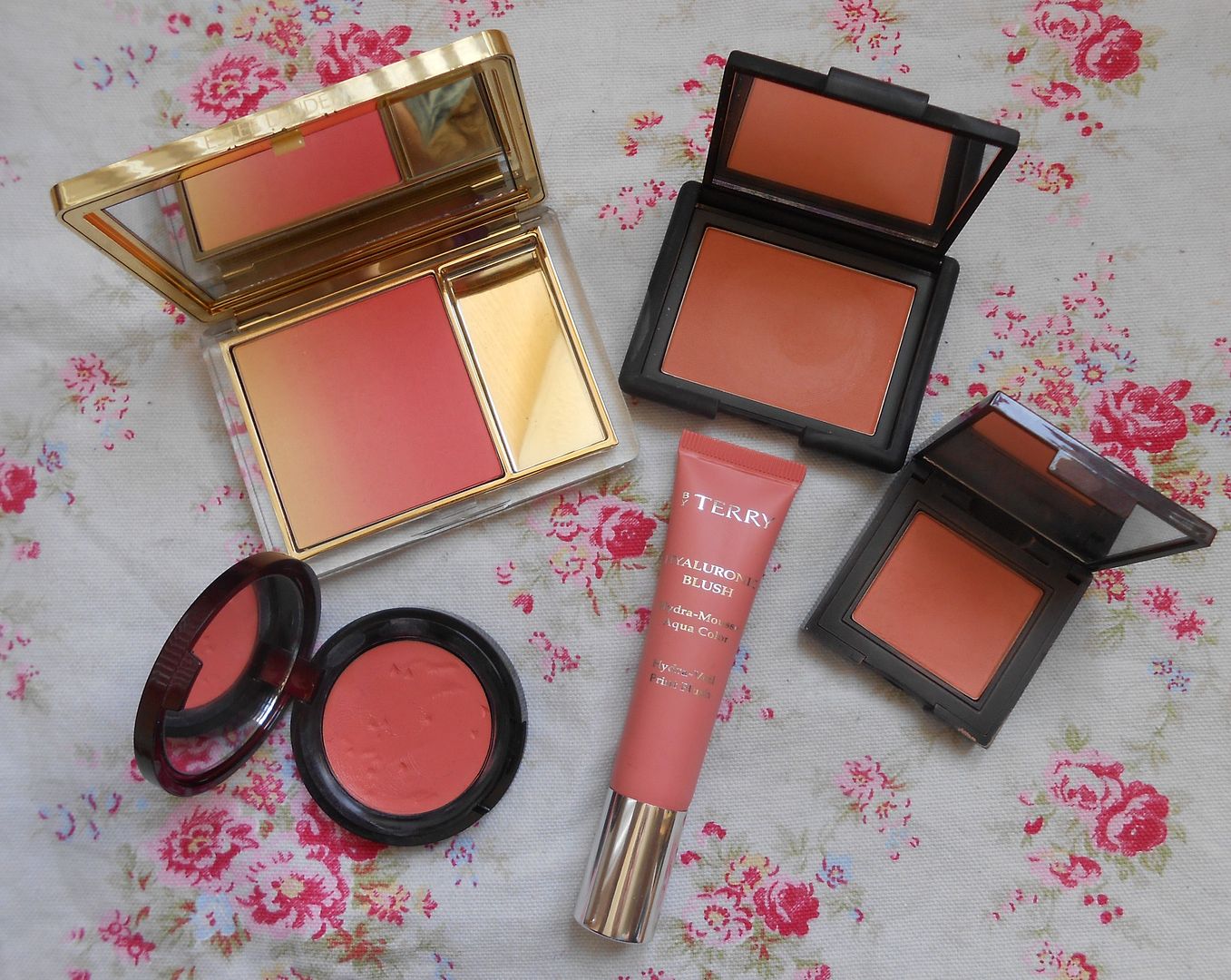 Peach blushes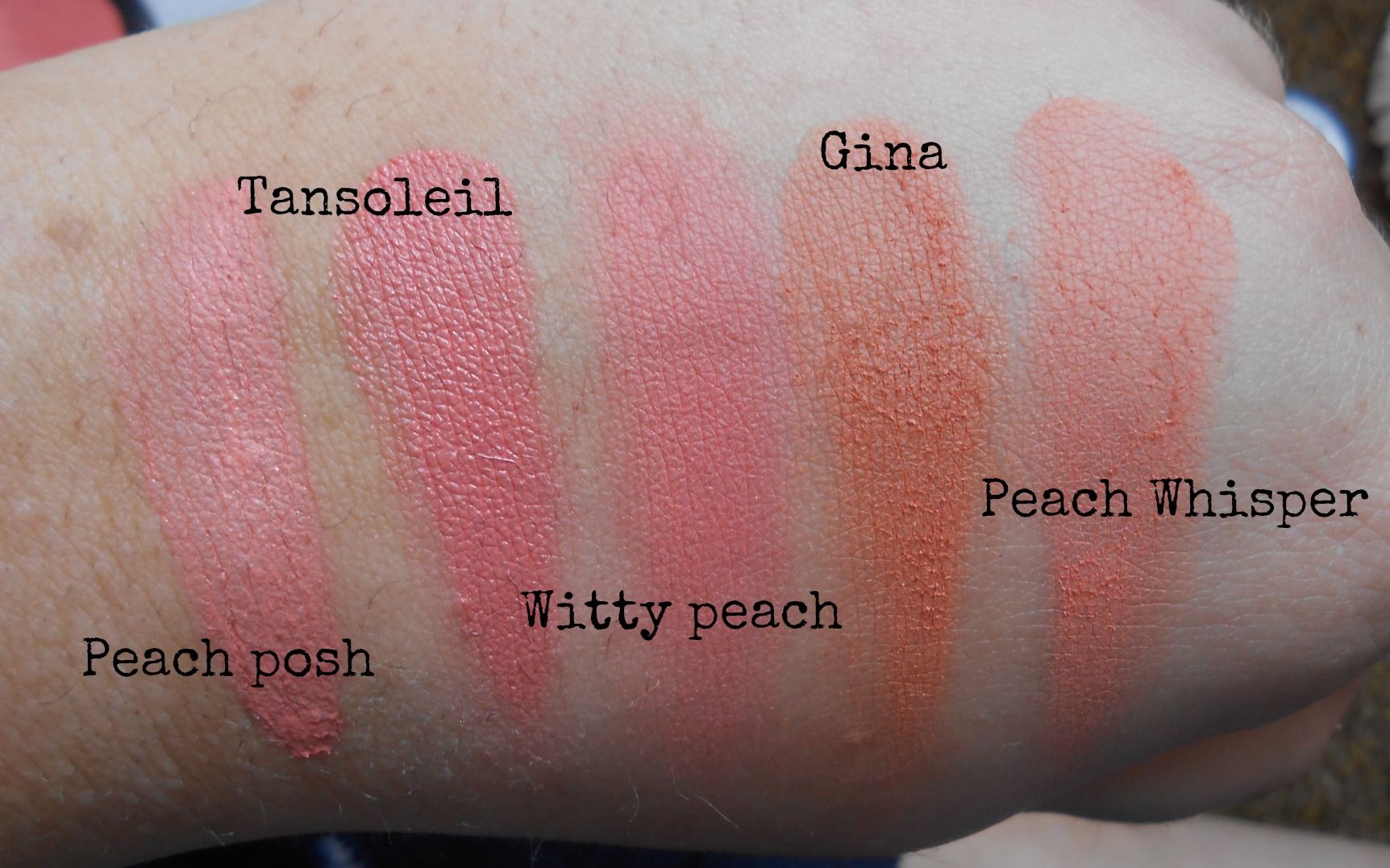 It's no secret I love a bit of blusher, but I also have a favourite shade and that is peach! Peach is just a lovely shade to wear. It doesn't make your complexion ruddy, it brightens you up, it suits all skin tones… it's a no-brainer really. So I rootled around in my stash and whipped together my 5 favourite peach blushers, and oh my there is some serious blush swoonage going on right now.
First up is the By Terry Hylaronic blush in Peach posh (£28). Bit of a mouthful, non? I am a little bit obsessed with By Terry products at the moment, I like to look longingly at them on the Space NK page and write down my 'must-haves' in my little black blogging book. Next purchase is definitely one of the cream shadows! Alas, I digress. The Peach posh blush is a liquid blush, which comes in lipgloss style packaging. You apply a dot and then I blend it in with my Real Techniques expert face brush. The formula is excellent, it feels so nice and light on the cheeks, and the colour lasts for ages. The colour itself is a nice mix of peachy and pink, and is definitely not an orange peach. Next is Kevyn Aucoin's creamy glow in Tansoleil (£19) which is a more of a peachy coral which makes you look healthy. I love this so much, you just dab and blend and the creamy formula gives a lovely glow to the cheeks. If you have drier skin you definitely need to check this out. Kevyn Aucoin is one of my all time favourite brands, everything is just so lovely! Next is my current favourite, Estee Lauder Witty peach (£24), which I have been going on about recently, but I'm not sorry! This is the prettiest blusher to look at, with the ombre yellow and peach which just all mixes together to make a pretty peach. This is a fairly pinky peach when swirled all together, and it's really pretty. This is probably the least pigmented, so better for the heavy-handed or blusher noobs among us. NARS Gina (£21) was a birthday gift and one that I had had my eyes on for a while. Gina is a more orange peach blusher, but bare in mind that NARS blushes are all super pigmented. This blended in just looks healthy and natural. It's also a matte formula, which is perfect for those who are scared of shimmer! Lastly is Laura Mercier Peach whisper (£20) which I think is the peachiest peach of them all. Another matte formula blush, this one is an old favourite of mine, and one that never fails to perk up my complexion nicely. The matte formula means you have the option of adding shimmer where you want it, which is always good.
Do you like peach blusher?