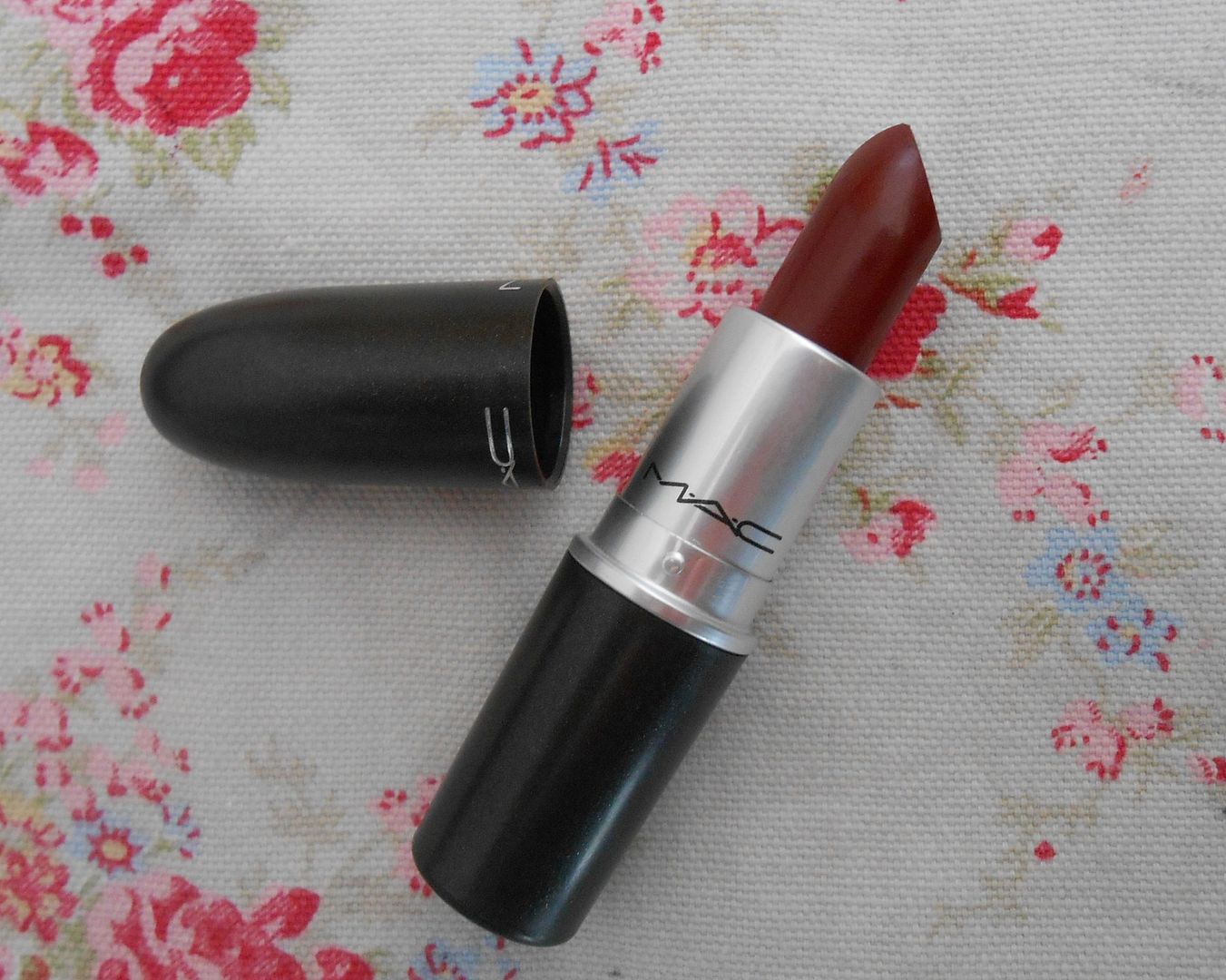 MAC Diva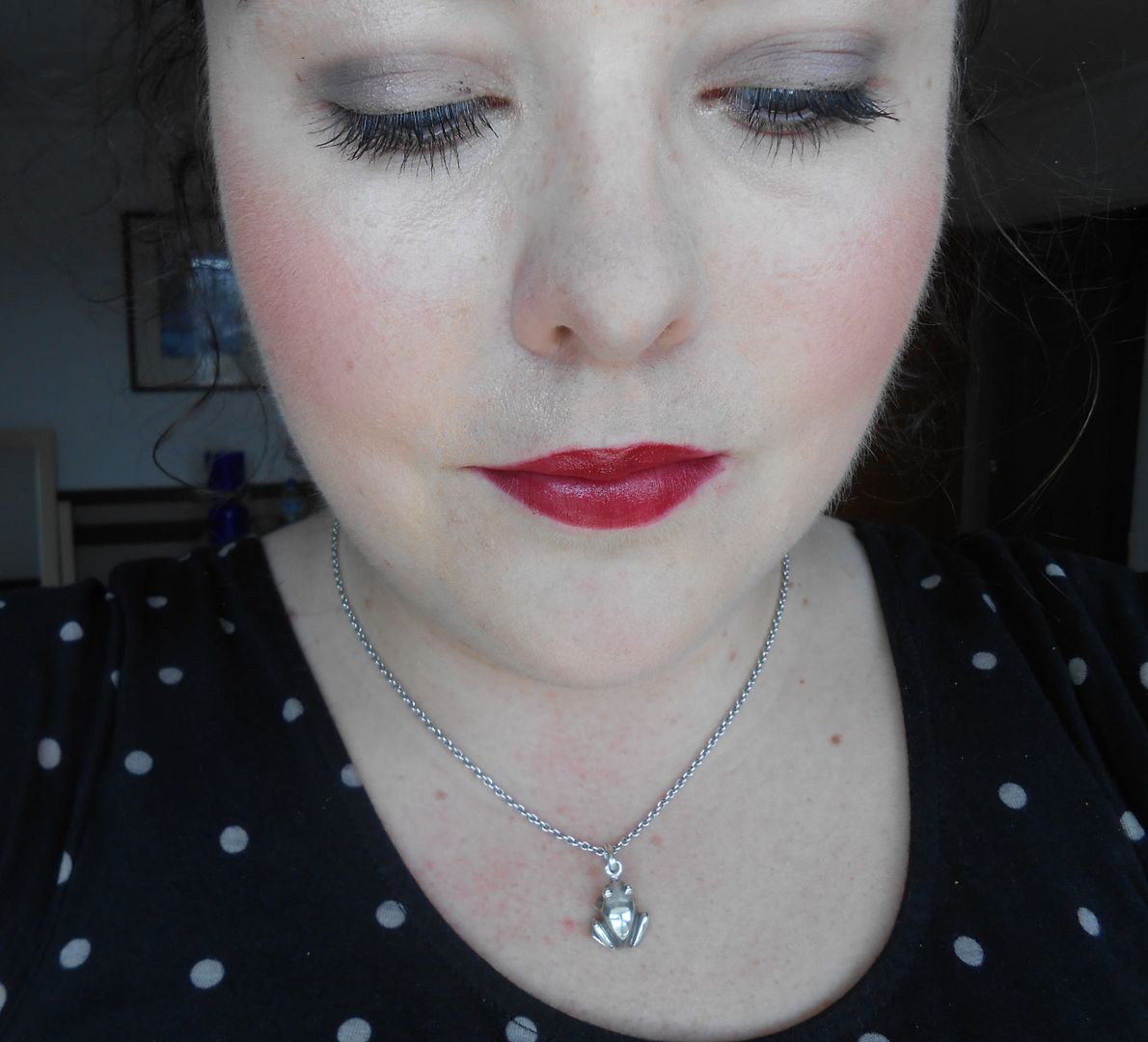 Wearing MAC Diva on lips, MAC Copperplate on lids
I look a bit scarily pale in the picture, and have managed to cut out my eyebrows. I assure you I have eyebrows.
Diva is never a colour I had seen and lusted over, or a colour I had heard a lot about… I passed through the MAC store on my way to the gym (oh, temptation!) and swatched it. It doesn't look particularly inspiring in the tube, but on the lips it transforms into something fierce, sexy and very much Diva-esque. This is not a colour for lipstick beginners, those scared of a red lip, or those cursed with shaky hands. With a colour this shade you need to be precise! I used a lip brush at first, blotted, then applied from the bullet. It's a matte finish, so it will apply opaquely in one sweep, and it will hang around on the lips for ages.
This shade I would recommend if you want to look a bit more vampy than brassy with your reds, or if blue based red jar with your complexion, because this has browner undertones and leans more on the wine red side of things. This colour seems dramatic and glamorous, and I love it. I can picture wearing this shade of red in a 1920s Dior dress… v elegant. I pared it with a matte shadow (MAC Copperplate) to not look too mental and overdone, and I think the grey shadow works really well with it.
Are you a diva kind of gal? 🙂