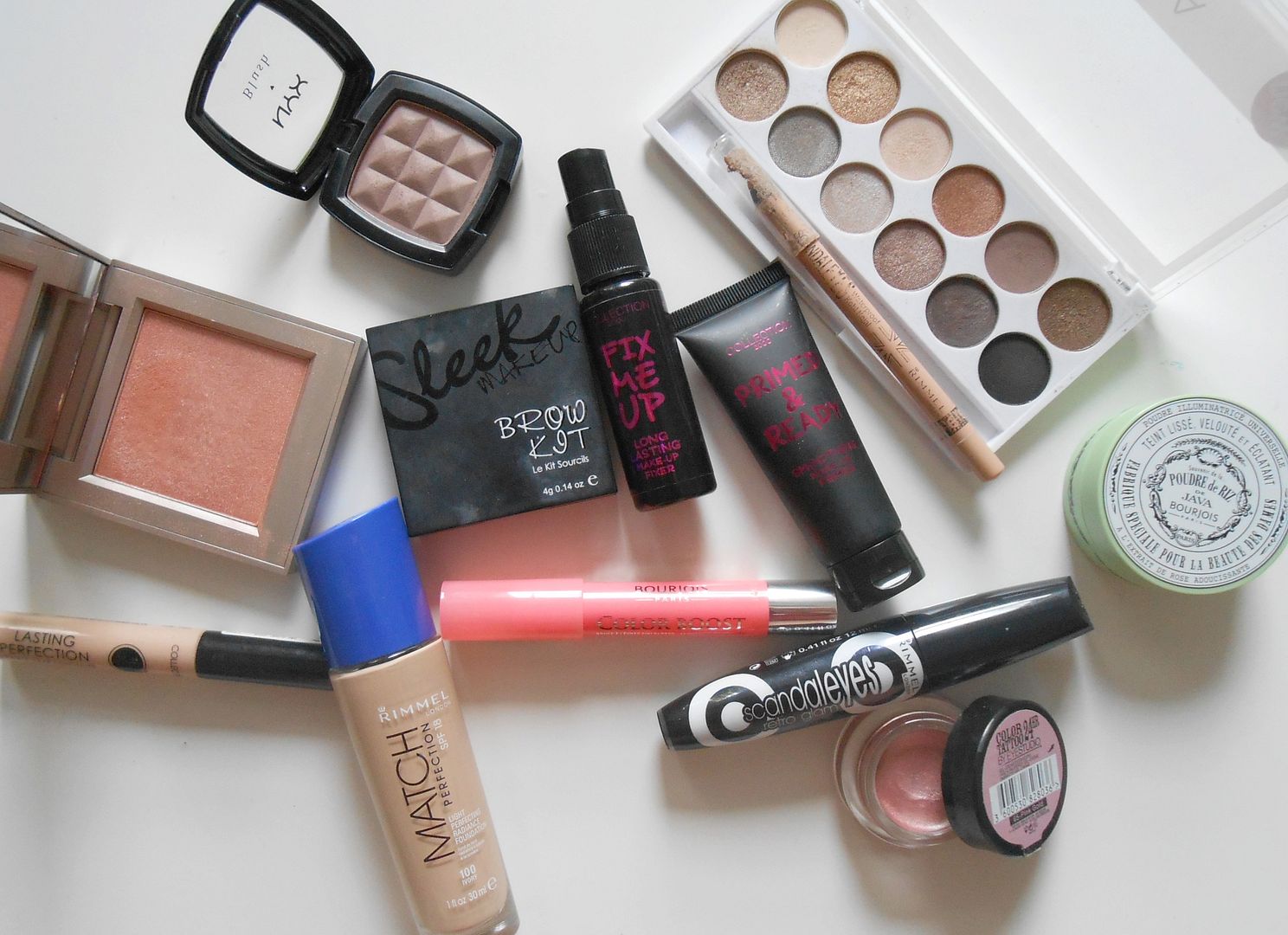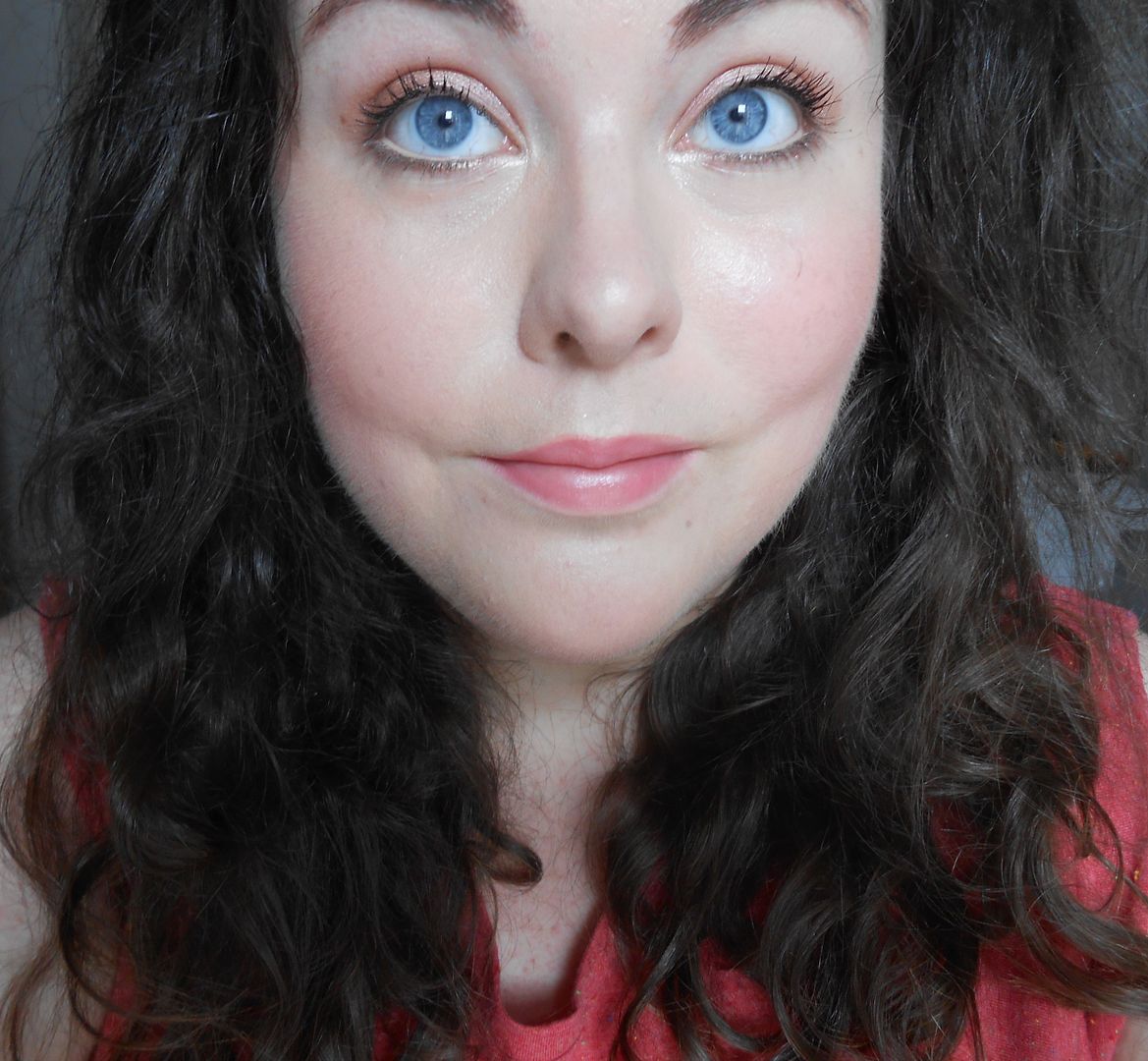 Back to school season is upon us! In preparation I have put together a really easy look, using products that are all under £10. When I went to school (yearrrrrs ago) we were allowed to wear makeup like this – nothing crazy. Makeup like this look is also the easiest to put on in the morning & easy to maintain throughout the day.
Base-wise I'd recommend Rimmel, everyone I've tried from them is good. I used foundation because I think I need it, but if you don't then skip it! The Rimmel match perfection is really nice, it adds a nice little glow and has medium – buildable coverage. I've also found it to last pretty well on my skin. This is actually my second bottle of the stuff, woo! At the moment it's only £4.99 in Boots! For concealer, look no further than the Collection lasting perfection concealer. It works for under eye circles and for blemishes, so it's really easy. I think everyone raves about this, but it is really good. For under my eyes I use a shade lighter than my foundation to brighten the eye area – this one is 02. If you are going to wear foundation, I'd recommend wearing a primer to keep it on the skin all day. My favourite primers are more expensive, but the best one I've tried from the drugstore is the Collection fixed and ready*. This is really sillicone-y, so it really smooths over your skin and gives your base something to cling on to. For powder I am obsessed with the new Bourjois Java rice powder. The packaging is adorable – so retro – but the best thing about this powder is the smell… powdery rose, oh yes! This powder is loose, and gives skin a nice glow, it's pretty illuminating. However, If you want matte, matte, matte then I'd recommend Rimel stay matte. If you want to (and have time to!) sculpt your face a bit I'd recommend NYX Taupe blusher, because the colour is perfect for creating a shadow. It's also not crazily pigmented so it's great if you're pale, it's hard to mess up. For a perky blush and highlight in one, I'd recommend the Look beauty blusher in Flush. It's a gorgeous shimmery coral/peach that I think would suit a lot of skin tones. It also comes with a huge mirror, so good for touch-ups/having in your bag. To keep your makeup going even longer you could use a setting spray, like the Collection Fix me up*. It's a little bottle so it's perfect for throwing in your bag, and for topping up/getting rid of powder-overload throughout the day.
For eyes you don't want anything heavy or dark, the early mornings mean you want to be ready quickly and make your eyes look more awake and brighter! I love the Maybelline colour tattoo in Rose gold all over the lid. It's great on it's own, but if you want you can add a little bit of eyeshadow. I love the MUA Undress me too palette, it's only £4 and a great dupe for Urban decay! I used the shade 'Tranquil' on the outer corner of my eye and smudged under my lash line. I then used 'Shy' in the inner corner – never underestimate what a difference a shimmery light colour in your tear duct makes! It brightens your eyes so much. On my waterline I used the Rimmel nude eyeliner to get rid of any redness, and this also makes your eyes look wider and fresher. For mascara I am loving the new Rimmel Scandaleyes Retro glam offering, the brush is really nice and the formula definitely adds volume and length. It's only £4.99 🙂 If you like filling in your brows, then I 100% recommend the Sleek brow kit – a complete dupe for the Benefit one.
Lastly on the lips I used the blogger favourite of the moment, the Bourjois lip crayon in 'Peach on the beach' – the shade is so lovely for the day, and the formula is really moisturising and comfortable.
So, that's my Back to school look! I hope you enjoyed it. You definitely do not need all of the steps, but those are my recommendations for if you like makeup as much as I do 🙂 All of the products are affordable and good for a pretty, everyday/natural look. Most of all, best of luck for going back to school 🙂