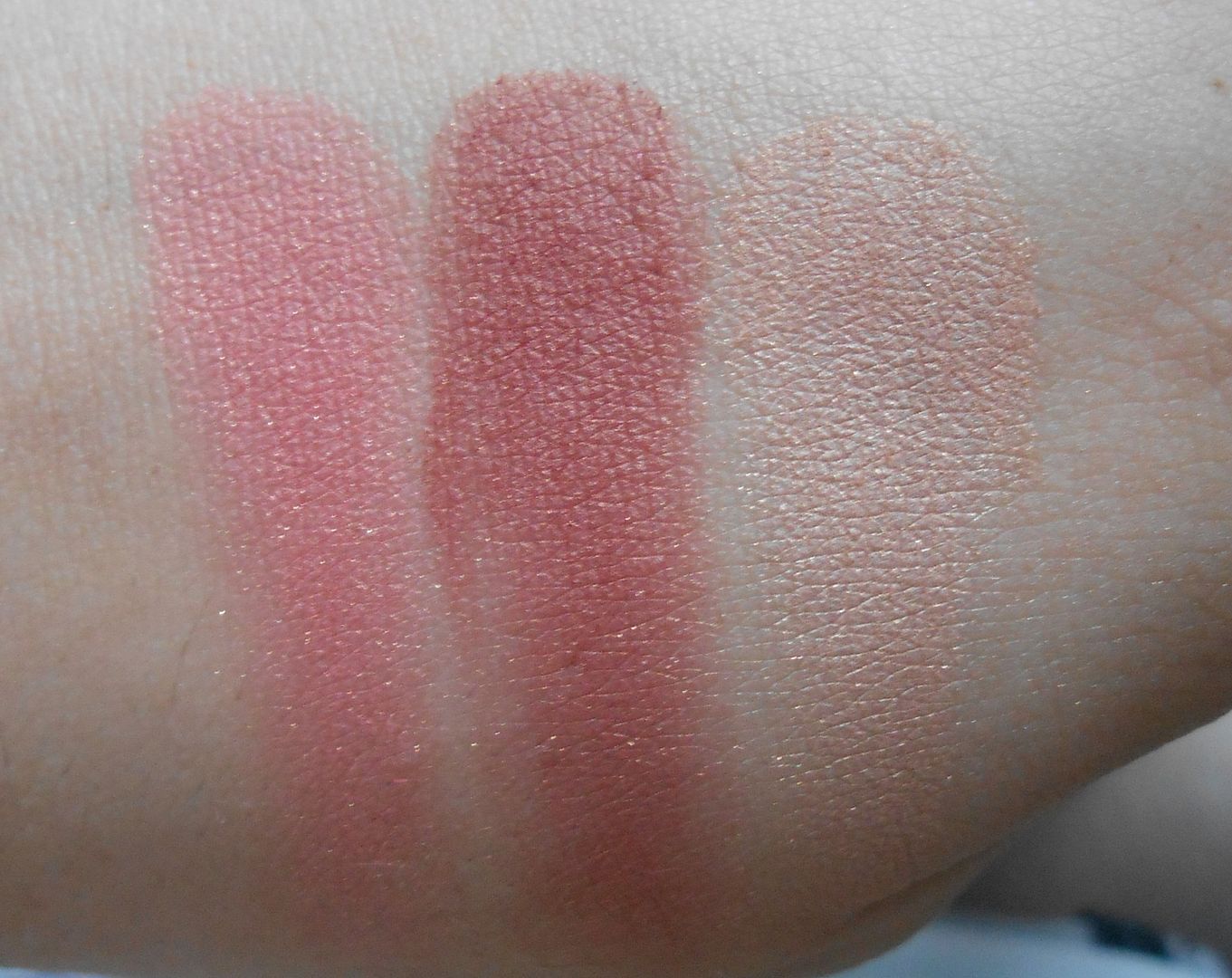 Wearing NARS Realm of the senses blush palette
After a little break from buying makeup, I snapped and had no restraint… 2 NARS products *slaps wrists* but both are Limited edition, and both are naturally divine.
First up is the Realm of the Senses blush palette, a mix of three different blush shades. There's a light peachy pink (similar to Deep throat), a more plummy/reddish pink (similar to Sin/Outlaw) and a golden champagne colour (similar to MAC Soft & Gentle). The three individual shades are large enough to pick up each colour individually, or to swirl together to make one super colour, as shown on my cheeks. The colour swirled together is like a slightly more bronzed version of Deep throat. The pattern has been sprayed on, as mine has since started to fade away ;(
The formula is pretty standard NARS – super pigmented. I used my Real Techniques Duo-Fiber brush to dispense the right amount of colour for me. The product is also really finely milled so it's quite powdery.
This palette is not an essential at all, but I am a major NARS blush whore, so this was a definite purchase for me. If you have Deep throat or Orgasm, you probably don't need this! For me the bigger size and awesome graphic palette sucked me in.
I got mine from Space NK for £35 –
link!
What do you think?