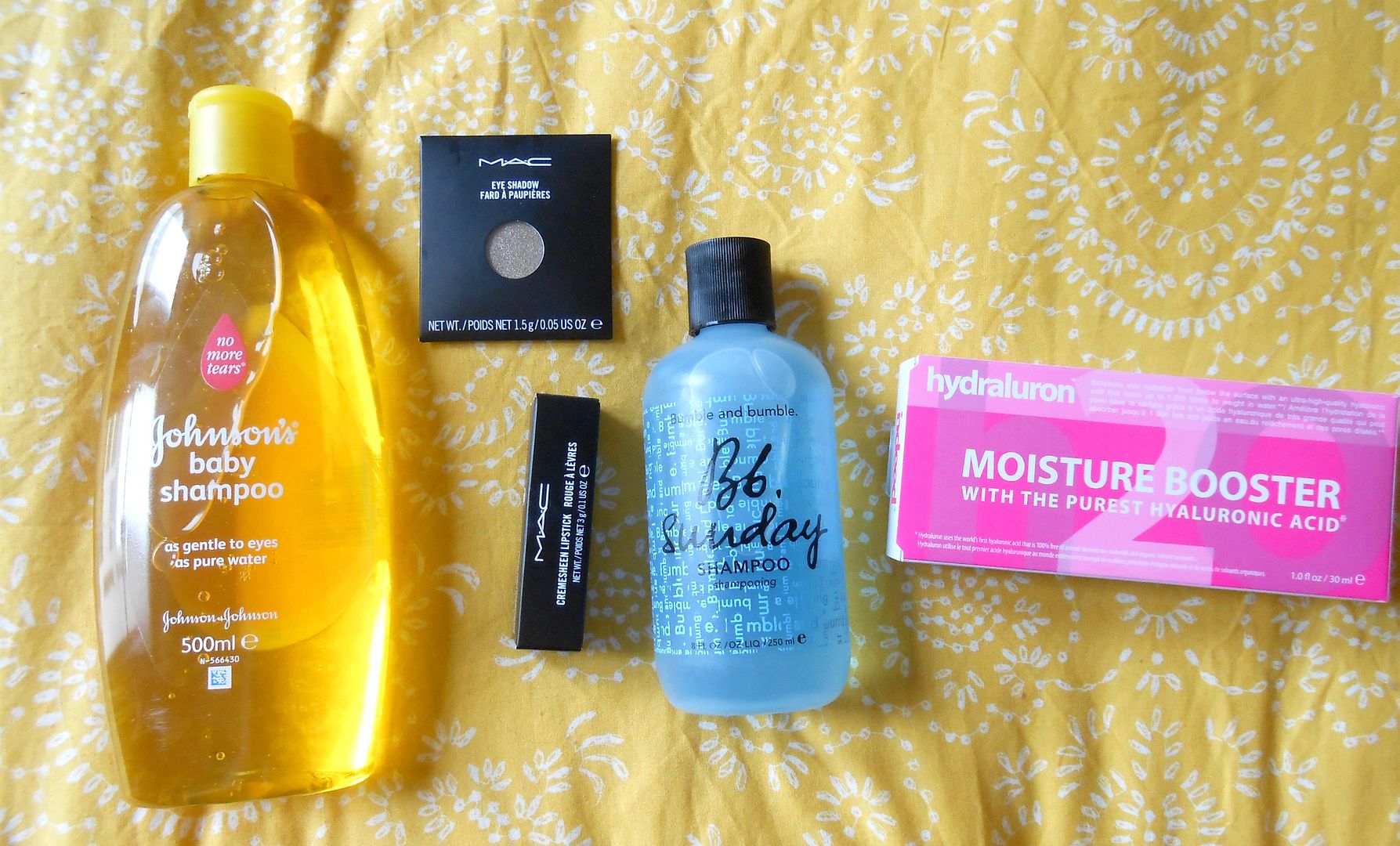 As a self-confessed beauty junkie, it is a big deal when a product is deemed worthy enough for a repurchase. I have a stash of products, but there are some that I love so much that I use up little drop and that I neeeeed it in my life.
First up are two MAC staples for me – Shy girl and Tempting eyeshadow. Shy girl is the perfect every day lipstick colour, it's the perfect shade for brightening up the face. It's creamy and peachy, and since using it up I had a Shy girl space whole in my MAC lipstick box… It feels good to be reunited. Tempting is a beautiful shimmery bronze that really suits my blue eyes, and one that I loveee. This is my third pan! It's a lustre formula which means it has some glitter grit, but nothing a good blend with my 217 won't sort.
Shampoo wise I'm on my third bottle of the Bumble & bumble Sunday shampoo, which is my favourite shampoo ever. It gets rid of absolutely any build-up or grease in the hair and means I can leave my hair without washing for about 4 days, which is delicious. I quite often use Johnson's baby shampoo as a shampoo because I love how it smells, or I use it to clean my brushes. When I use it as a shampoo I like to follow up with another shampoo… I like to shampoo twice.
Lastly I picked up another tube of Hydraluron, the infamous serum! I used up a tube of this and loved it and the difference it made to my skin but then finished it and tried to use up something else (Caudalie SOS serum), which wasn't as good… so I caved and bought Hydraluron.
What are the products you repurchase?