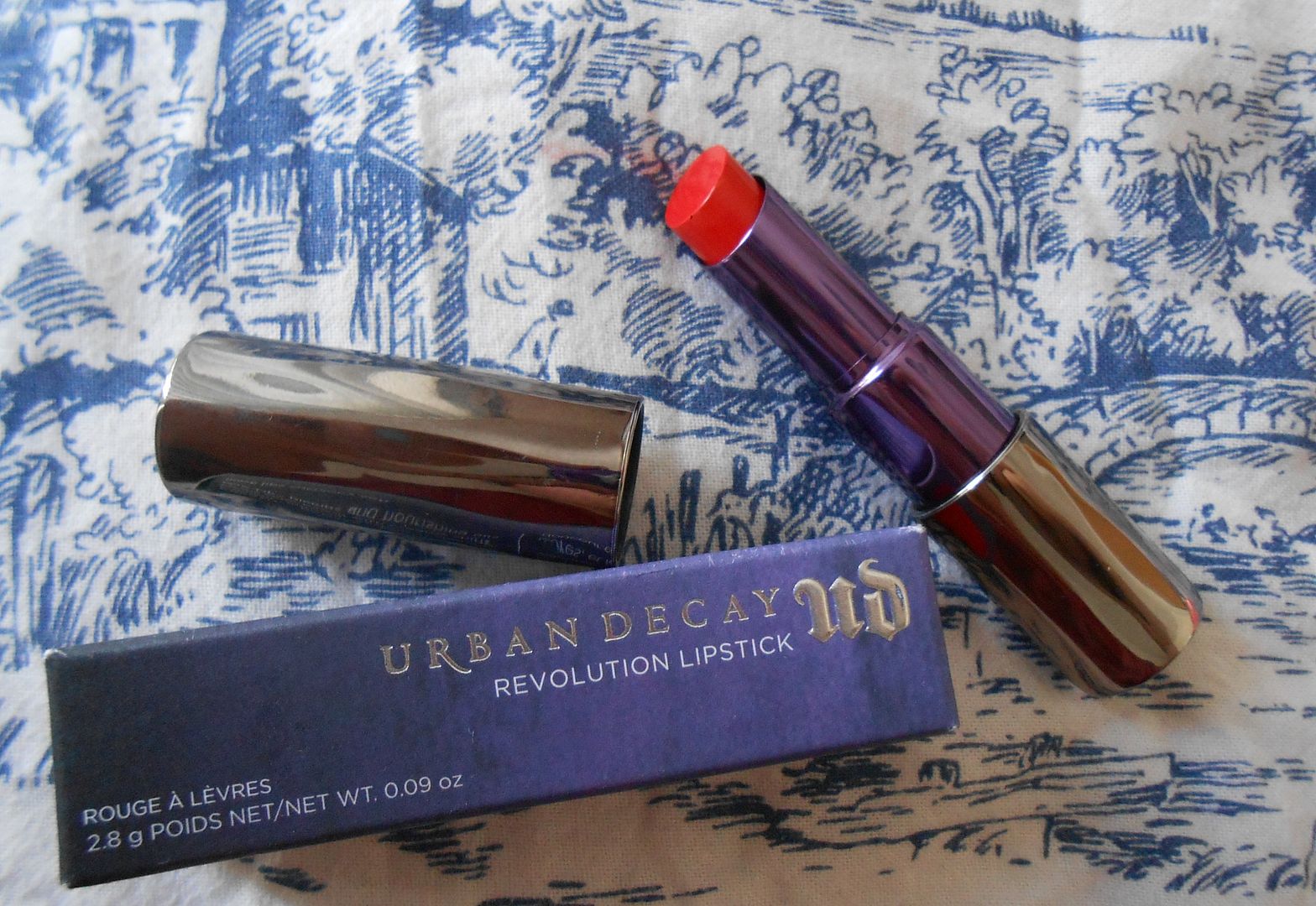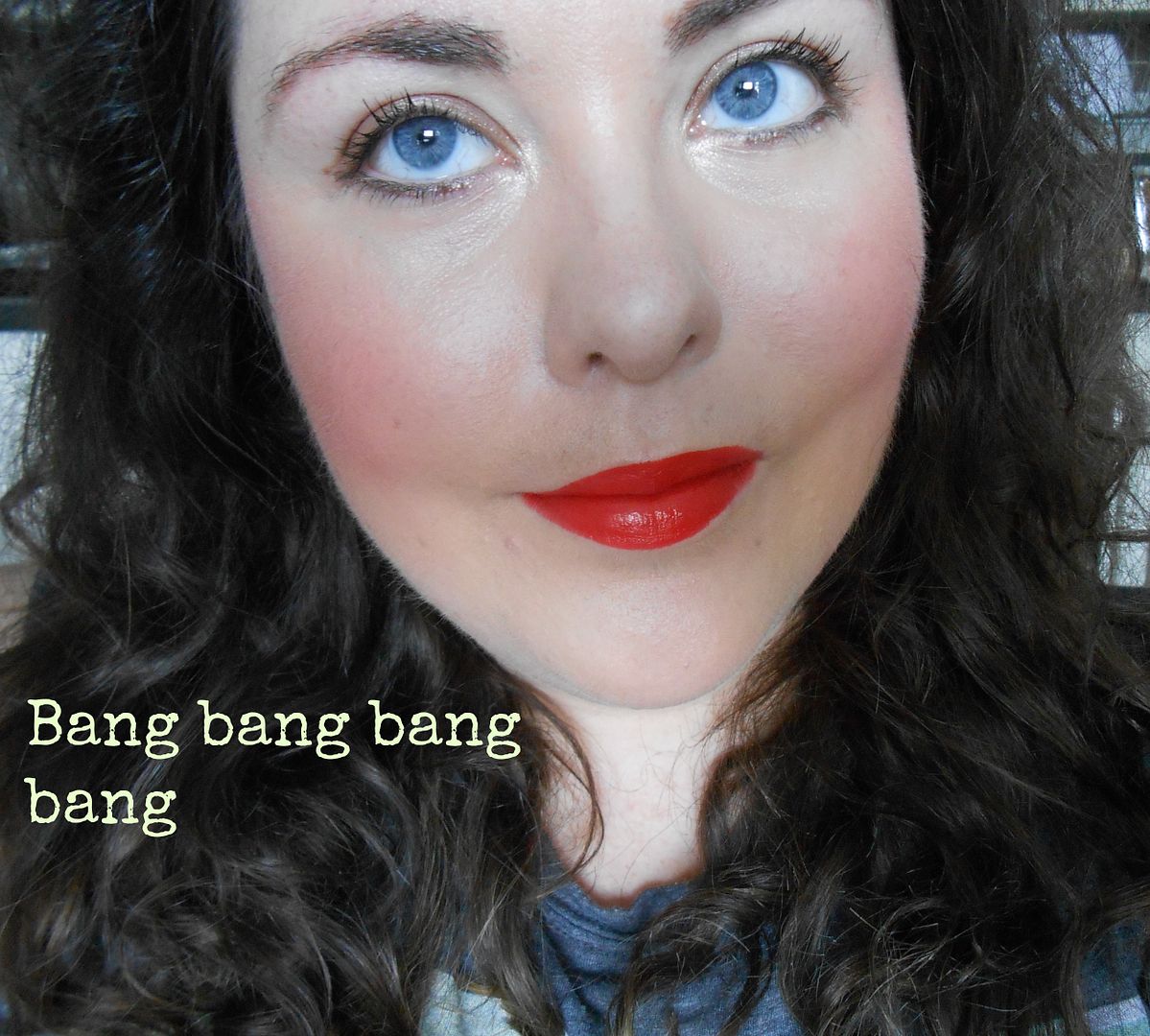 Urban Decay have recently added 22 brand new shiny lipsticks to their range, along with some matching liners. I am a big fan of their eyeshadows and liners so was keen to try out a lipstick. I went to the counter, had a swatch and a think and went home. I picked one up in Bristol at the blogger meet (see my haul post
here
), and have been obsessed since.
I picked Bang, which is a bright orange red – not dissimilar to MAC Lady Danger, really, but as that is one of my all time (if not the!) favourite lipstick, I am always open to similar colours. I love this shade of red, it suits my colouring and brightens up my face (I hope!). What makes Bang different is the formula – super creamy and glossy, which makes it comfortable to wear. Urban decay claimed the lipsticks are rich, buttery and pigmented & I completely agree. You only need one swipe with this lipstick and your lips are covered. f you want a really creamy and pigmented lipstick then definitely check these out.
These are the same price as MAC lipsticks, but I'm not in a rush to add more to my collection. This colour was the one that I liked the most – all the shades are pretty dupeable to be honest! 🙂 Another slight annoyance is the shape of the lipstick – it's hard to draw it on neatly without a brush because it's so round which is a pain, especially with such a pigmented colour.
Overall I am loving Bang, but the range is not exciting enough for me to buy any more! Have you tried them?