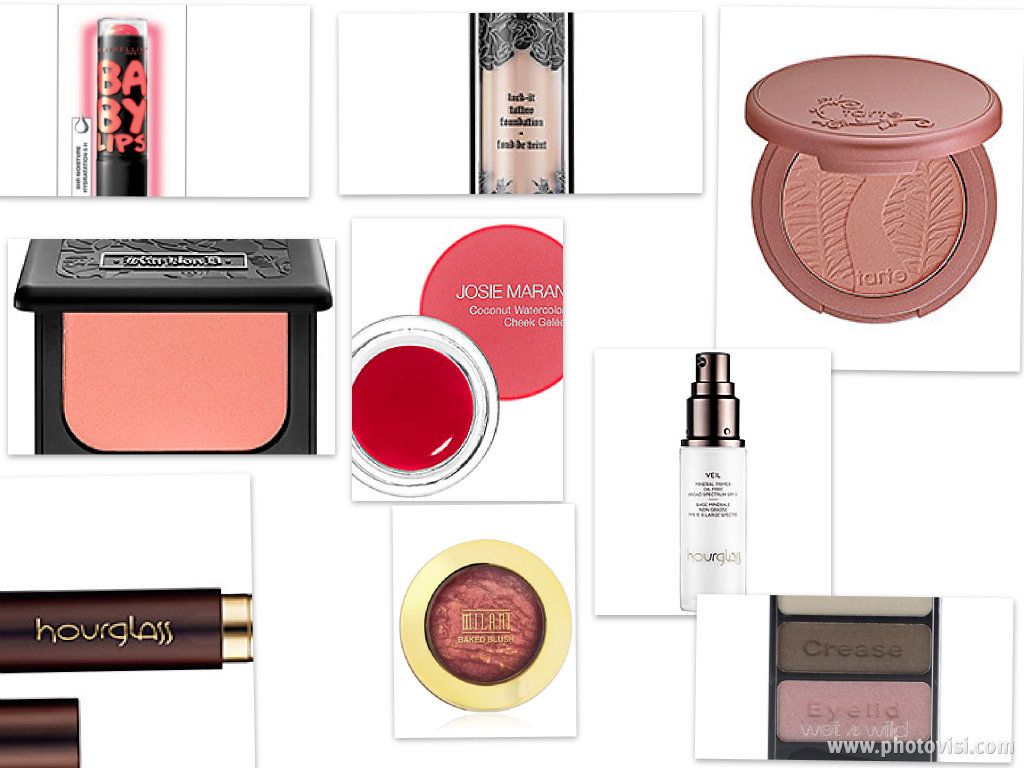 So tomorrow I am off to New York city! My mum and I are going to the big apple, and I cannae wait. Being a beauty fiend, I am really excited to get some USA beauty products. Last time I went to the US I was 14 & nowhere near as makeup crazy. I thought I'd do a wishlist of products I want to check out 🙂
1. Electro baby lips. All of them, please 🙂 I also want to pick us up more EOS baby lips, they're so easy to get in the US.
2 & 4. Lots of the Kat Von D makeup looks good, and I am a fan, so I definitely want to check out the foundation, blushers and eyeshadows palettes.
3. I have wanted to try the Tarte blushers for the longest time, and I can't wait to swatch them all.
5. The Josie Maran cheek gelees look so good!
6. Hourglass products are cheaper in the US, so I think I'll finally get round to purchasing the veil primer. The new Femme nude lip stylos also look awesome!
7. Milani baked blushers are meant to be really good, and so cheap!
8. Another famous favourite, Wet n Wild eyeshadows!
Do you have any USA Beauty wishlist items?