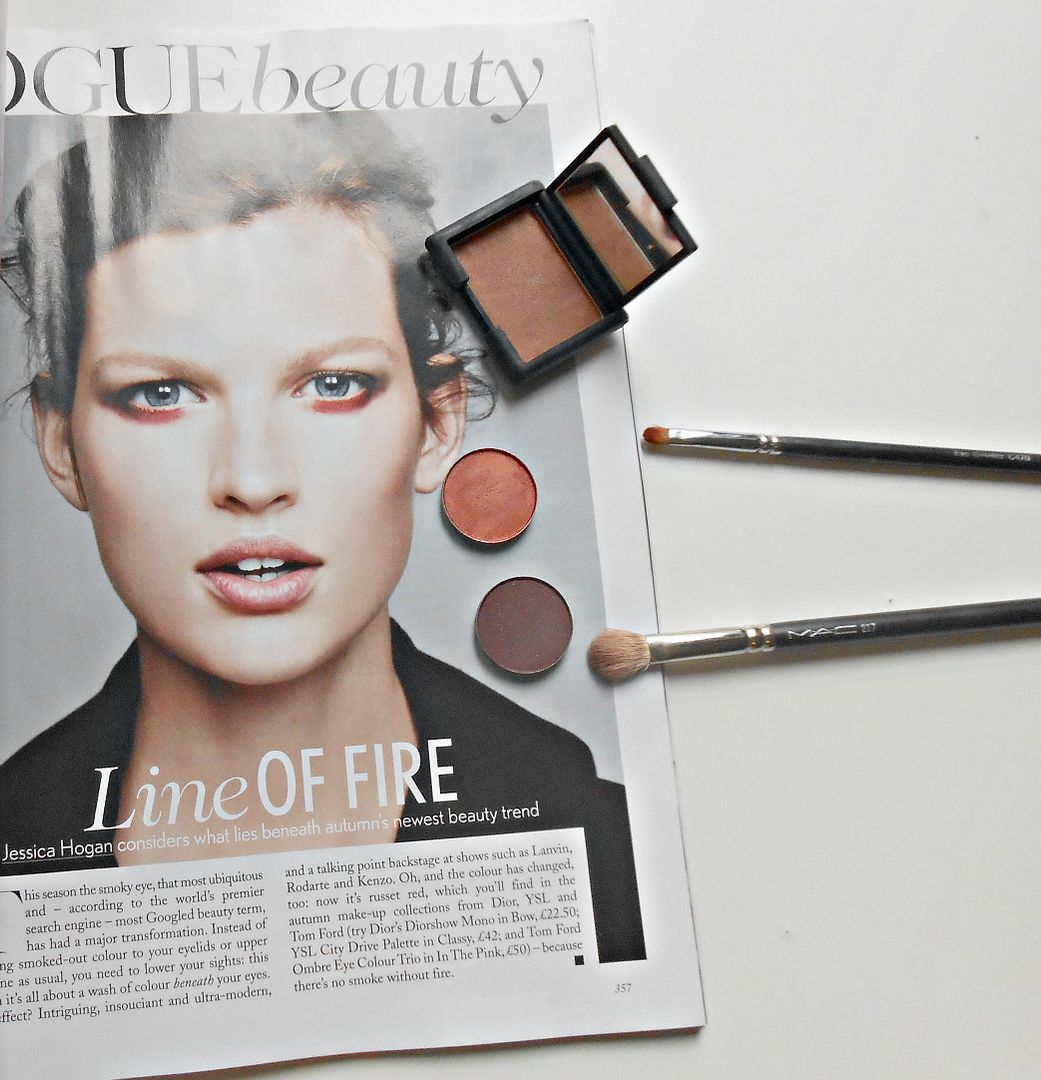 As my boyfriend was assembling my bookshelf on Monday night, I took it upon myself to call out vaguely helpful comments whilst lying on the sofa and flicking through the latest copy of Vogue. Always helpful. Naturally I skipped to the beauty section, and the piece Line of Fire caught my eye. The article said that lines of colour smudged under the eye are a big thing for the upcoming season, especially reds and auburns. It looks so nice, I was excited to try it out 🙂
The eye makeup on the model is smokier than I attempted – smokier would look so nice for a night out… with Carbon in the crease and lots of black eyeliner… mmm! In the daytime look I attempted I used NARS Lola Lola blended all over the lid with MAC Sketch in the crease. I took MAC Coppering under the eye quite thickly, but not crazy low. I used the Rimmel nude eyeliner on my waterline, but I'd use black for night. I then blended a bit of Sketch into Coppering on the outer corner of my eyes. The rest of my makeup was really simple – just mascara, base and some MAC Blushbaby blusher for a bit of definition. I used MAC Patisserie on the lips.
I really liked this look – it's a bit different to what I'm used to and so was out of my comfort zone, but I liked the effect. Using a brighter colour under your lashline is such an easy way to try something new 🙂 What do you think? Will you be trying out red eyeshadow this Autumn?