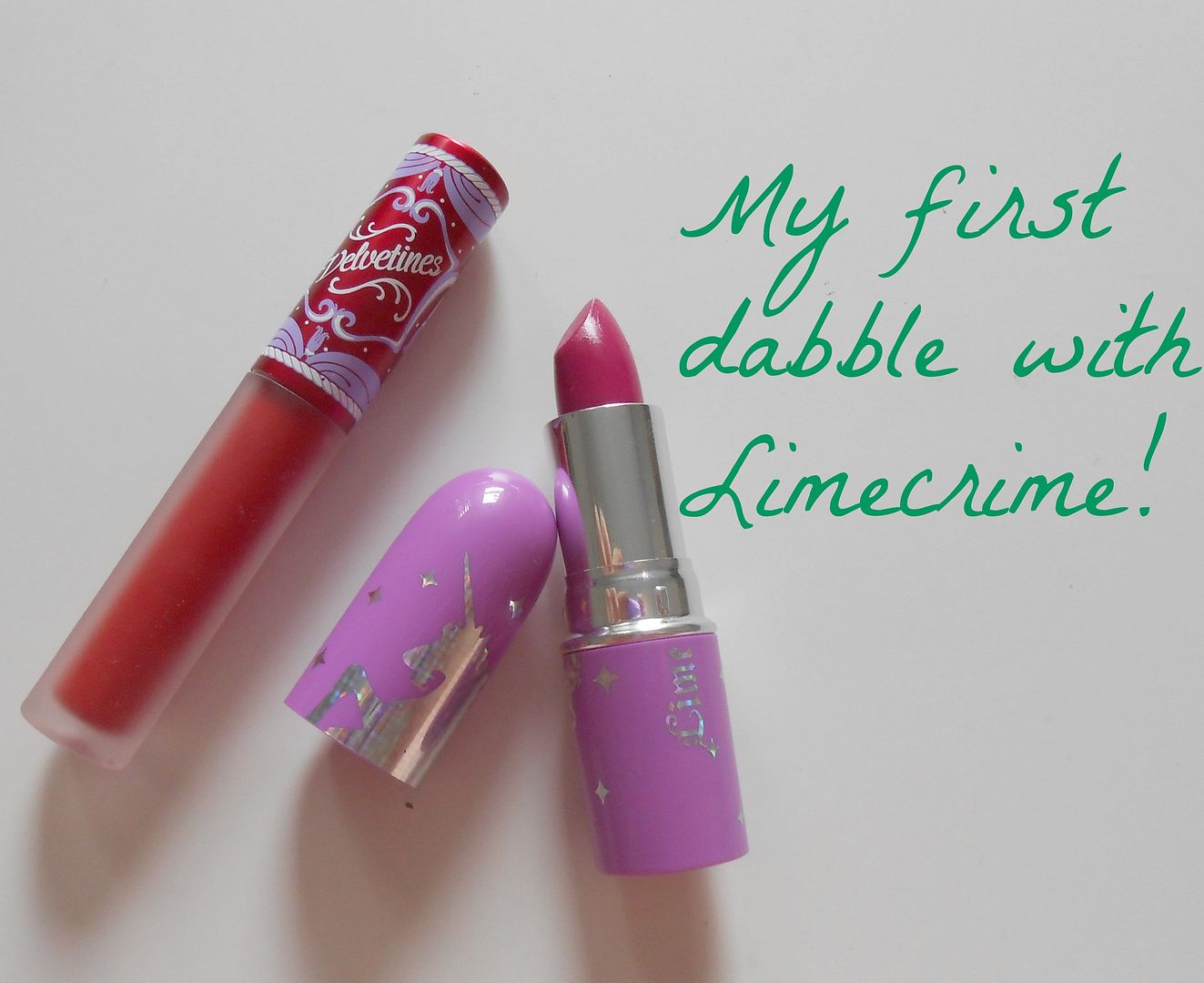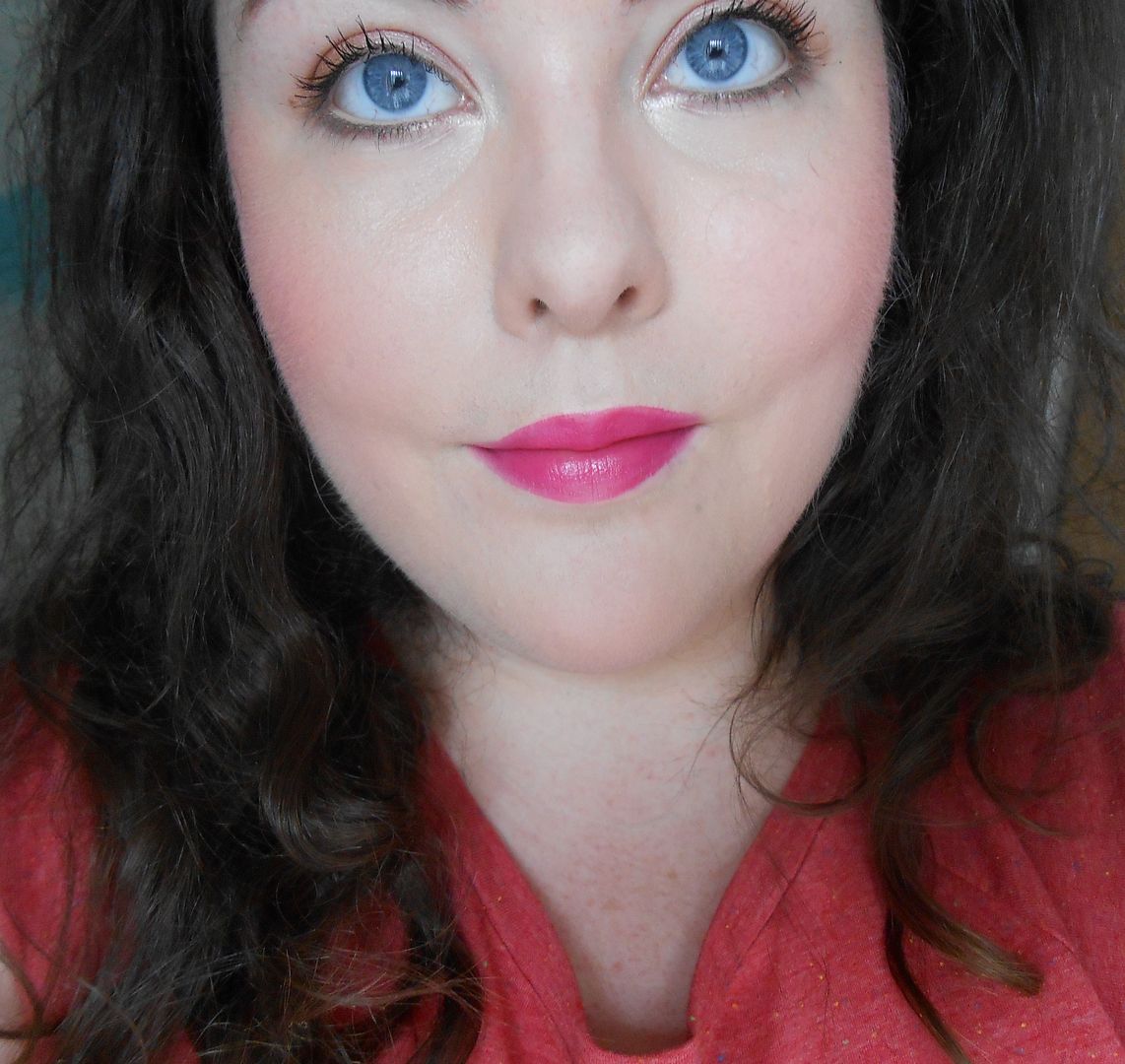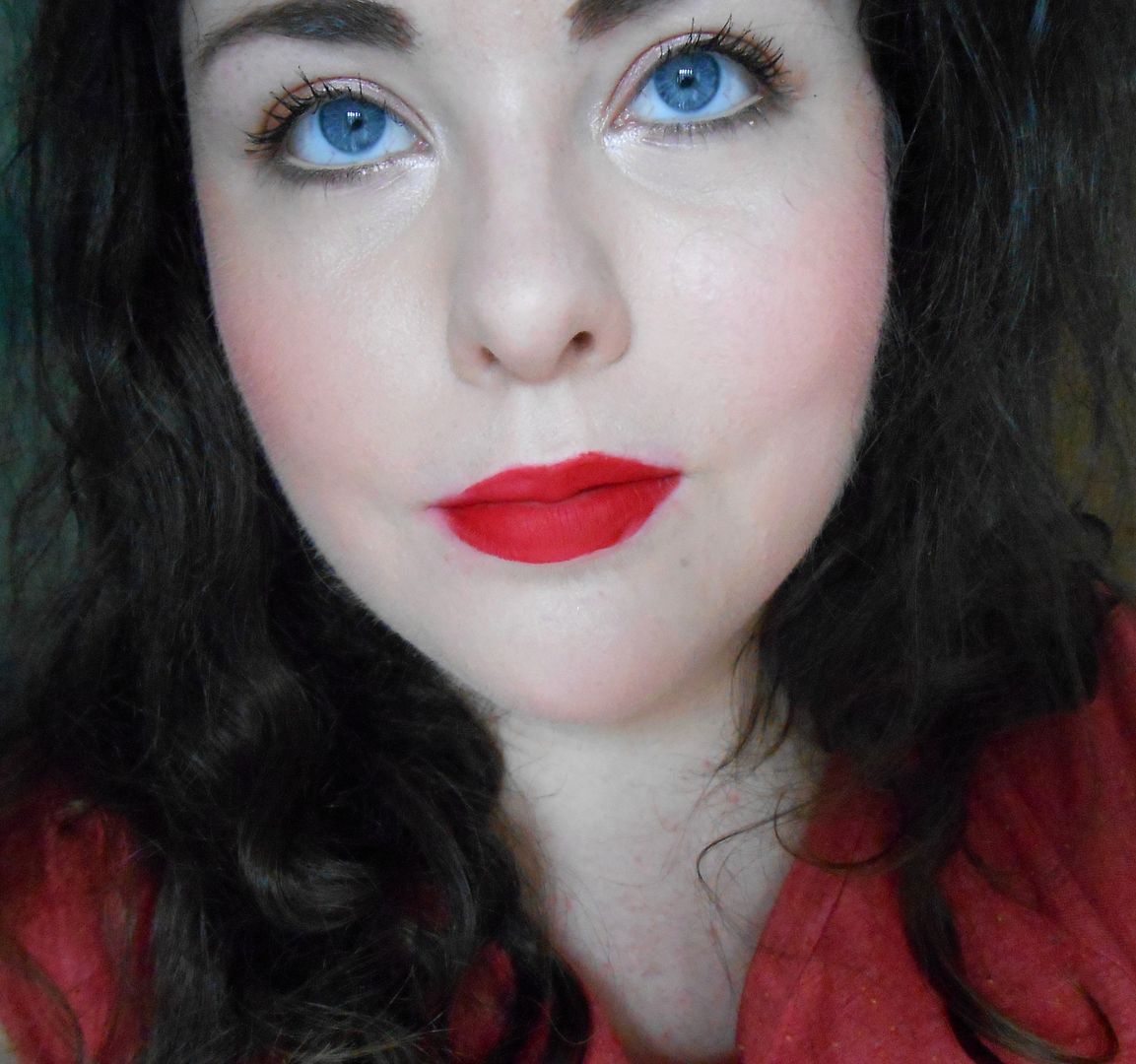 Lime crime is a brand I have admired from afar for the longest time, but never got round to trying. The unicorn packaging is just amazing! Not to everyone's tastes but I absolutely love it! Lime crime isn't the easiest brand to get hold of in the UK (got mine from
cutECOsmetics
), and so you have to rely on swatches online.
After having a chat with
Marvelle
, and seeing her swatches I went for
CentriFuchsia
, a fuchsia! It's a lovely lipstick, nothing groundbreaking but it is really comfortable to wear. I love these kind of pinks, so I'll definitely get lots of wear from this. The scent is the same as MAC really, and the packaging is the same shape. The formula reminds me of MAC Amplified, except maybe a bit glossier? I love it. I will definitely check out more of the lipsticks!
The second item I wildly threw into my online basket is the Velvetine in Red velvet. Fell in love with the name. I am not as impressed with this though! First of all the tube is pretty small. The wand is not my favourite… it's really stiff and hard to use. Applying this seemed really hard! My application isn't the neatest in the photo, but it was so tricky! The colour is really pigmented and stains the skin, so there is absolutely no room for error. Once it's on it feels drying on the lips. This is the probably the driest product I've ever put on my lips. My lips felt a bit stiff. The plus is that it does stick around foreveeeer (survived a pizza session!), so if you're better at applying ip products than I am and want a red lip that will stay and stay and stay, this might be worth a gander.
Have you tried Lime crime?