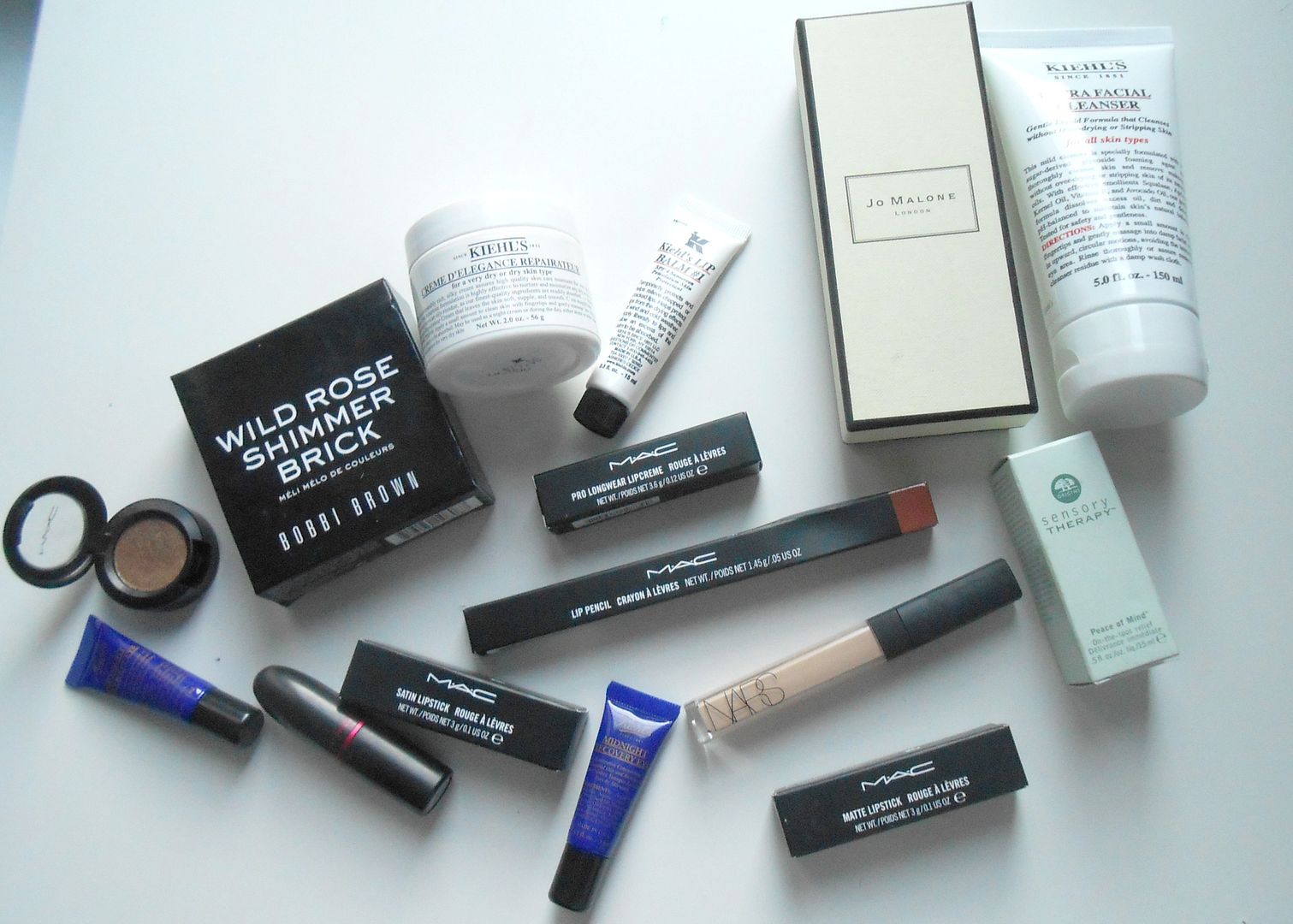 … more shopping *rolls around in purchases*
Before I even left the UK I made some purchases… oh dear! My mum v kindly got me a bottle of Jo Malone Earl grey & cucumber perfume, which is my first Jo Malone one. It's so fresh and yummy. On the plane I got my first Bobbi Brown shimmer brick in Wild Rose. So pretty!
Ok, so MAC is pretty much the same price in $ as £s. Yes! 🙂 From MAC I got one of the LE Indulge shadows in Divine Decadence. I was surprised this wasn't sold out, it's so gorgeous! It reminds me of MAC Tempting, but a nicer finish and a bit deeper? Love it! Also got 4 lipsticks… Snob from the permanent range (never tried it, heard so much about it), Viva glam 1 & 3 and a pro longwear lipcreme in Good to go. I've never tried that range of lipstick, excited to try them.
Skincare-wise, I got the Origins Peach of mind on the spot relief. Sweet jeebus, this stuff smells so amazing! Minty and herbal and so, so lovely. This really helps with helping to chill you out. At the Kiehl's store I got a lip balm and the Creme D'elegance cream, which is just the best cream for dry skin! My mum has used it for ages and I always steal it when I'm at home. I love this, it's perfect for winter skin. They gave me some samples of the eye recovery concentrate, yay 🙂 At Kiehl's they also were giving away free Ultra facial cleansers.
Phew, so much stuff (again)!