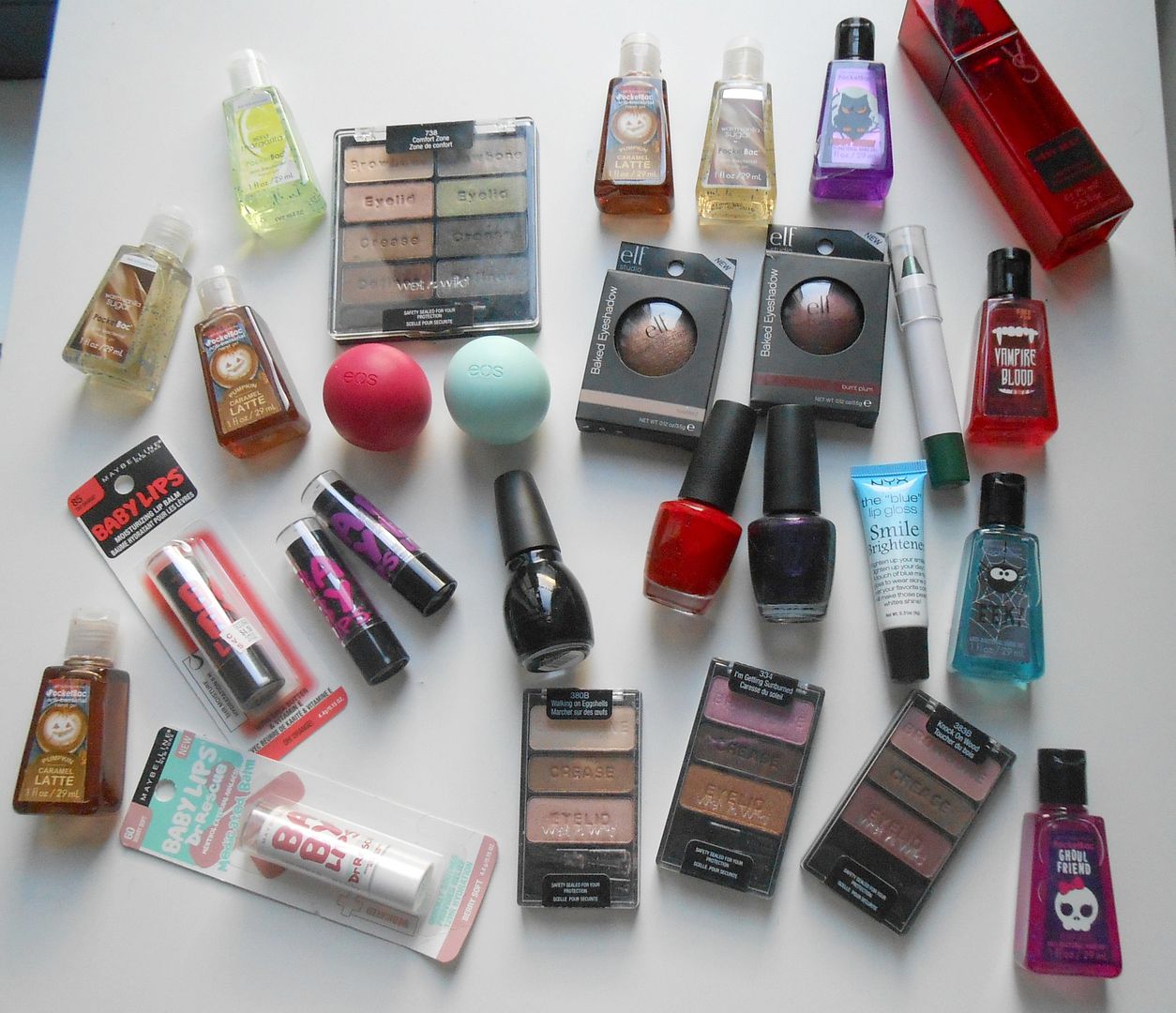 So this is the last haul post from New York! Oh boy oh boy 🙂 This post is all the stuff I got from the drugstore (Duane reade forever!), Bath & body works, ELF & Victorias secret.
I only got one 'beauty' item from VS – the red body spray, I love it! It smells really sexy 🙂
From ELF I got two baked eyeshadows, one shadow pencil and 4 brushes. The brushes are surprisingly good for $3! I've never tried any ELF before, but we found the little store and checked it out. I *think* it's the only store around! I got the two eyeshadows for Autumn, I thought they'd be really pretty.
From NYX I got a blue lipgloss! Love blue lip products.
Bath and Bodyworks… ok wow! So much lovely stuff, & the US goes nuts for anything pumpkin! I got 10 anti bac hand gels for $10, love that. I got some halloween ones & 3 pumpkin spice latte… smells so good.
Last but obviously not least, from the drugstore I got 2 EOS balms (Mint & pomegranate/raspberry), 3 of the electric Maybelline baby lips, one medicated baby lips, 4 Wet n Wild eyeshadow palettes & three polishes. One black China glaze & 2 OPIs 🙂
So there we go! I'll feature everything I've 'hauled' in these posts in more detail, but if you want to see anything in particular let me know 🙂