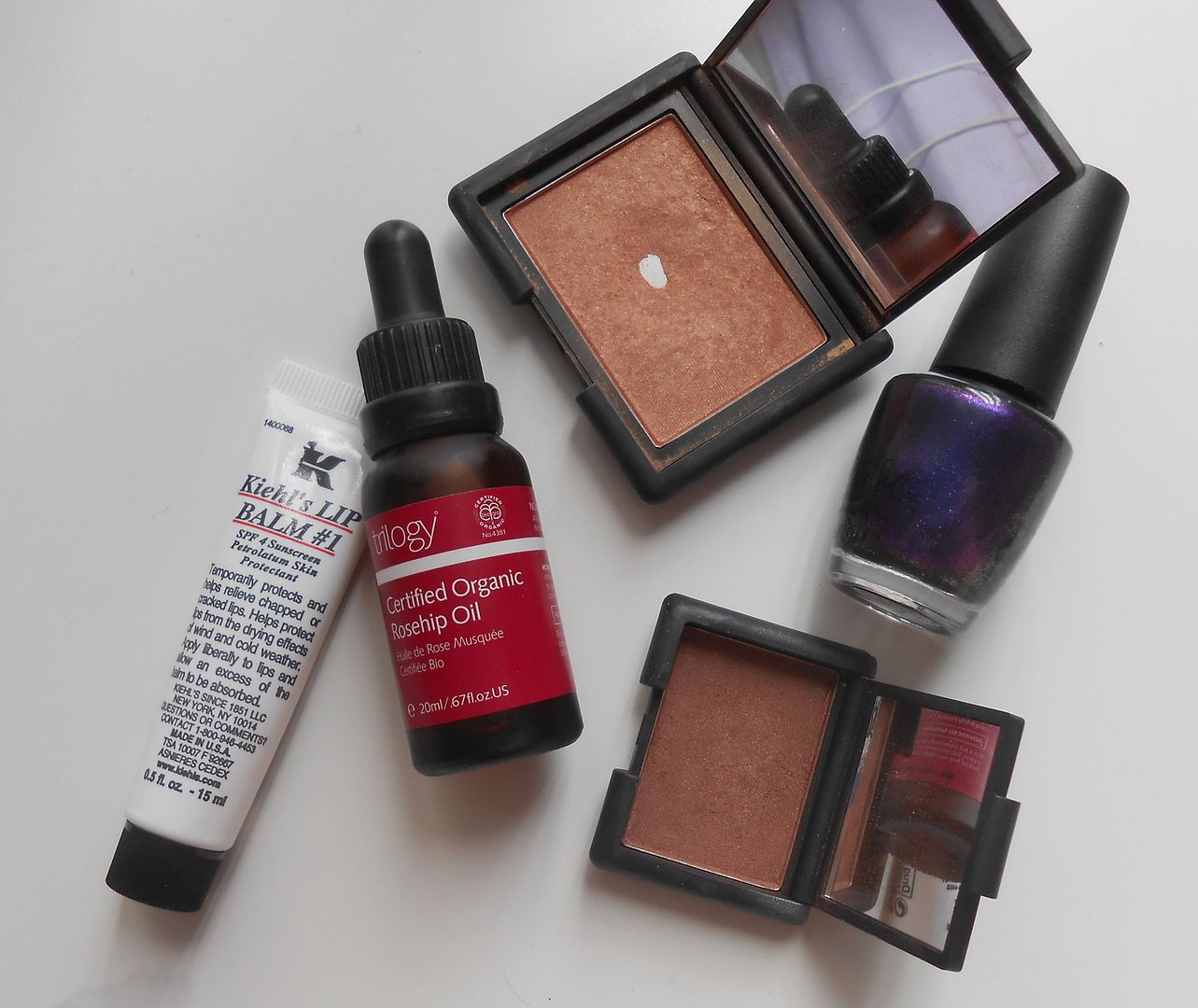 Weekly Wins are back, and this week is a little NARS heavy…
This week I dug out NARS Luster (which holds the title of my favourite blush. Ever.) & I have completely forgot what made me stop wearing it. It's so gorgeous on, and the slightly dirty tones means it brightens and acts as a contour in one. I always highlight cause I gotta get that glow but you probably don't need it with this! 100% recommend this to everyone, you neeeed it! See how much I love it, I've hit pan <3
Also from NARS is Lola Lola, which is just the prettiest shade to wear. I wear it on its own just blended all over the lid with a 217, and the shade looks like you've made more effort. I like this smudged under the lash line as well, a bit grungy but pretty.
Next is a shade I have had my eyes on for over 2 years – OPI Ink. I love this colour so much, it's the perfect mix of inky blue and purple… 'blurple', if you will. It looks sophisticated but a bit edgy as well. Check back on Tuesday for a NOTD with this 🙂
When I got back from New York the combination of jet lag and a cold took its toll on my skin. My skin was really dry and dehydrated. I had such a bad cold the skin around my nose went all patchy and horrible… I took to smearing the Trilogy rosehip oil all over my face, and it definitely helped with sorting out my skin.
Lastly is the Kiehl's lip balm, which is my new favourite. It's a bit greasy and slippy, but seems to last on the lips and hangs around for a long time. The tube is a bit stupid, the applicator is scratchy and flat, so it's easier to squeeze some out on your finger and then apply it that way.
What are your favourite products at the moment?