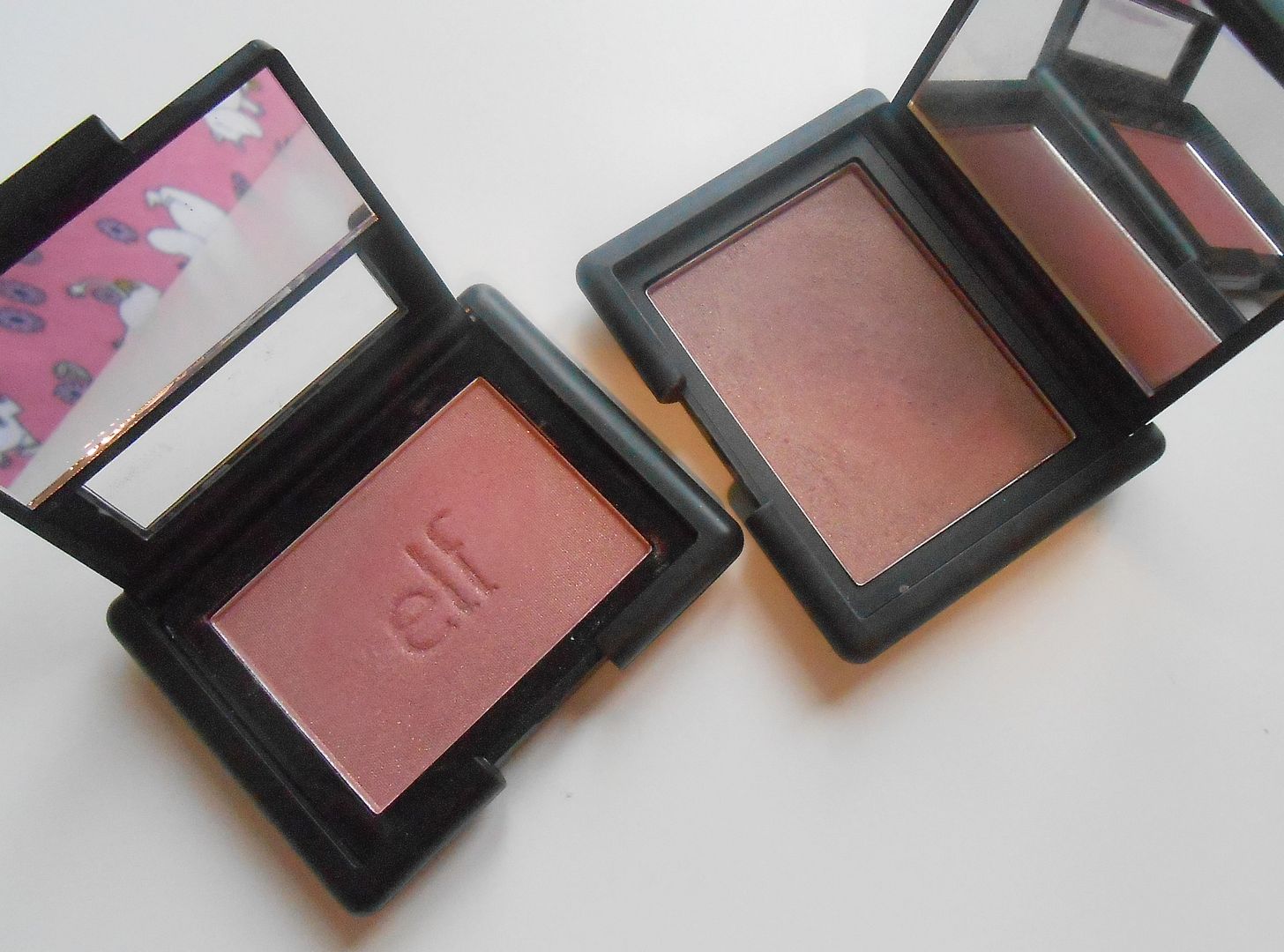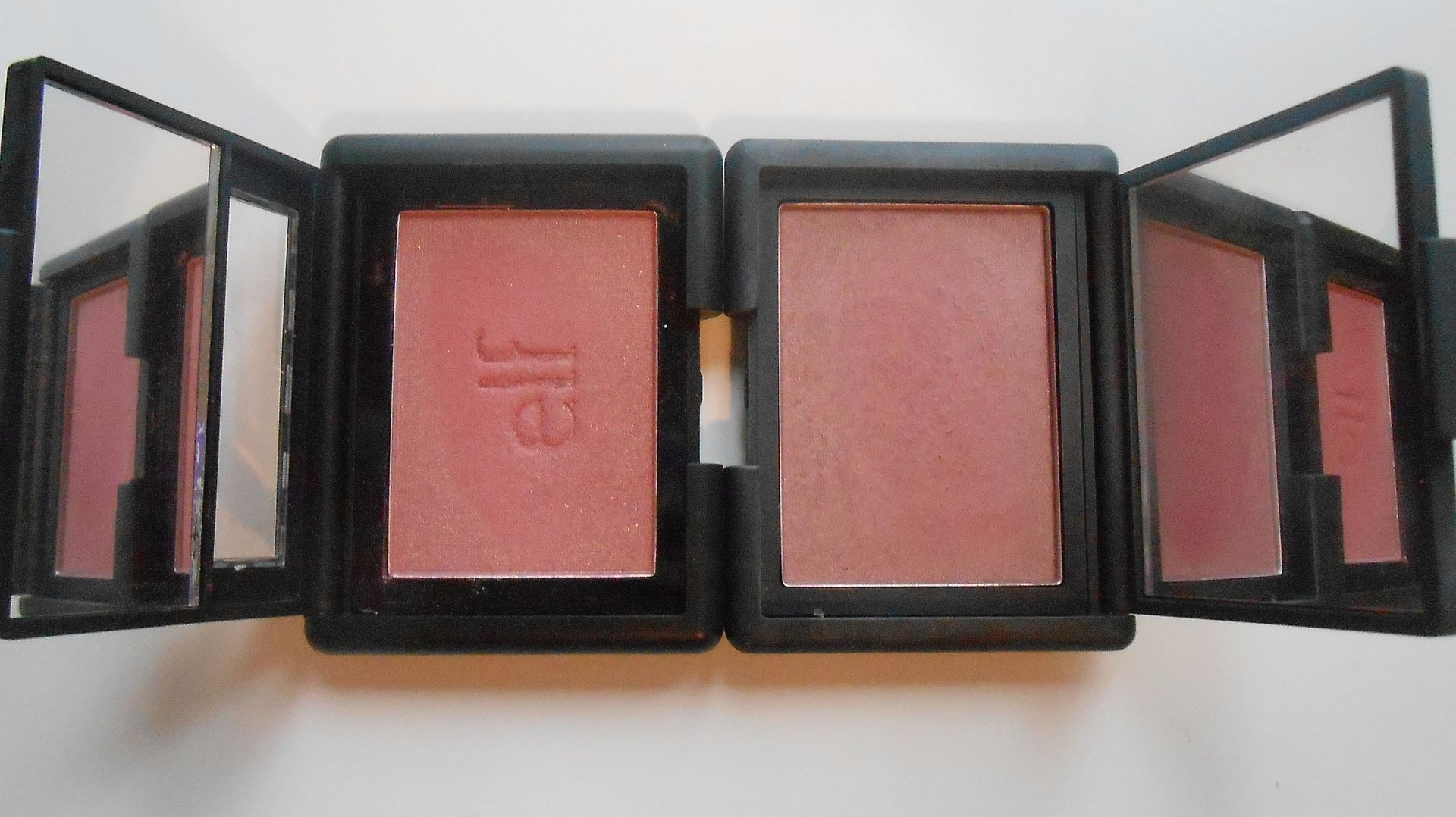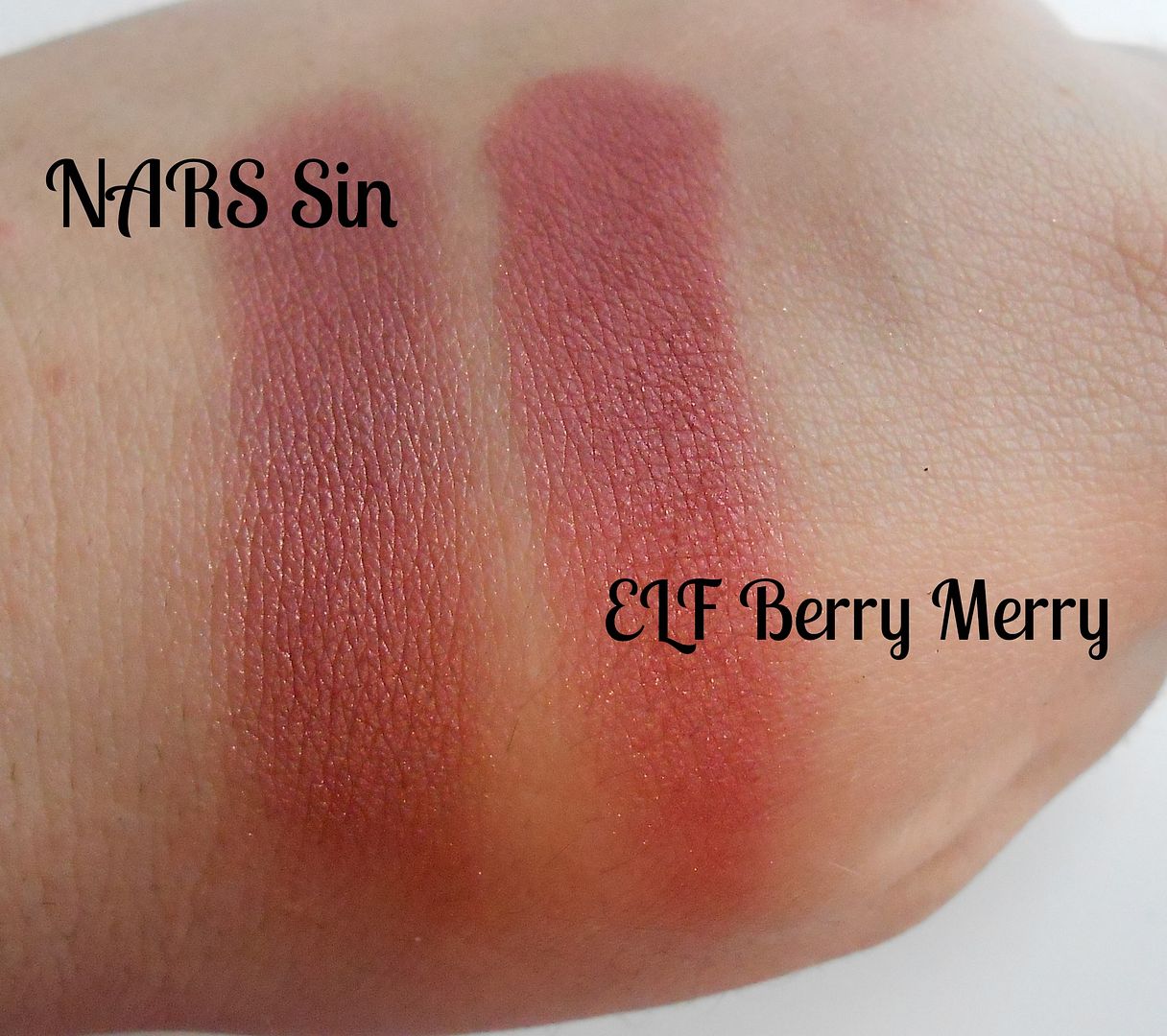 Last week I was wondering if there were any dupes for NARS Sin, or similar shades, as it's one of my favourites and I wondered if there would any other options. When I went to the new ELF store (it just opened in Cardiff, yay!), I was swatching all the blushes and this one caught my eye. I hadn't read anything about this 'dupe' before I bought it, but I've since seen a couple of people have already made the comparison.
The NARS and the ELF packaging looks really similar – both have rubberised black packaging with a mirror inside. I know ELF also does bronzer/blush duos similar to NARS as well. Berry Merry is a pinky plum with gold shimmer. It has some more red tones than Sin. The overall colour looks a bit more bright and just generally pinkier. When I put the 2 blushes together, you can see that the ELF one is pinker. Both are equally pigmented, and I think they look pretty similar. The shimmer in both is really similar, which is what I think makes this a dupe. Both have a really nice fine gold shimmer which translates more as a glow than a sparkle. I'm really impressed with the quality of ELF blushes – they're £3.75, as opposed to the £20 price tag from NARS! This is the best dupe for Sin I've yet to see 🙂
Do you like Berry blushes?