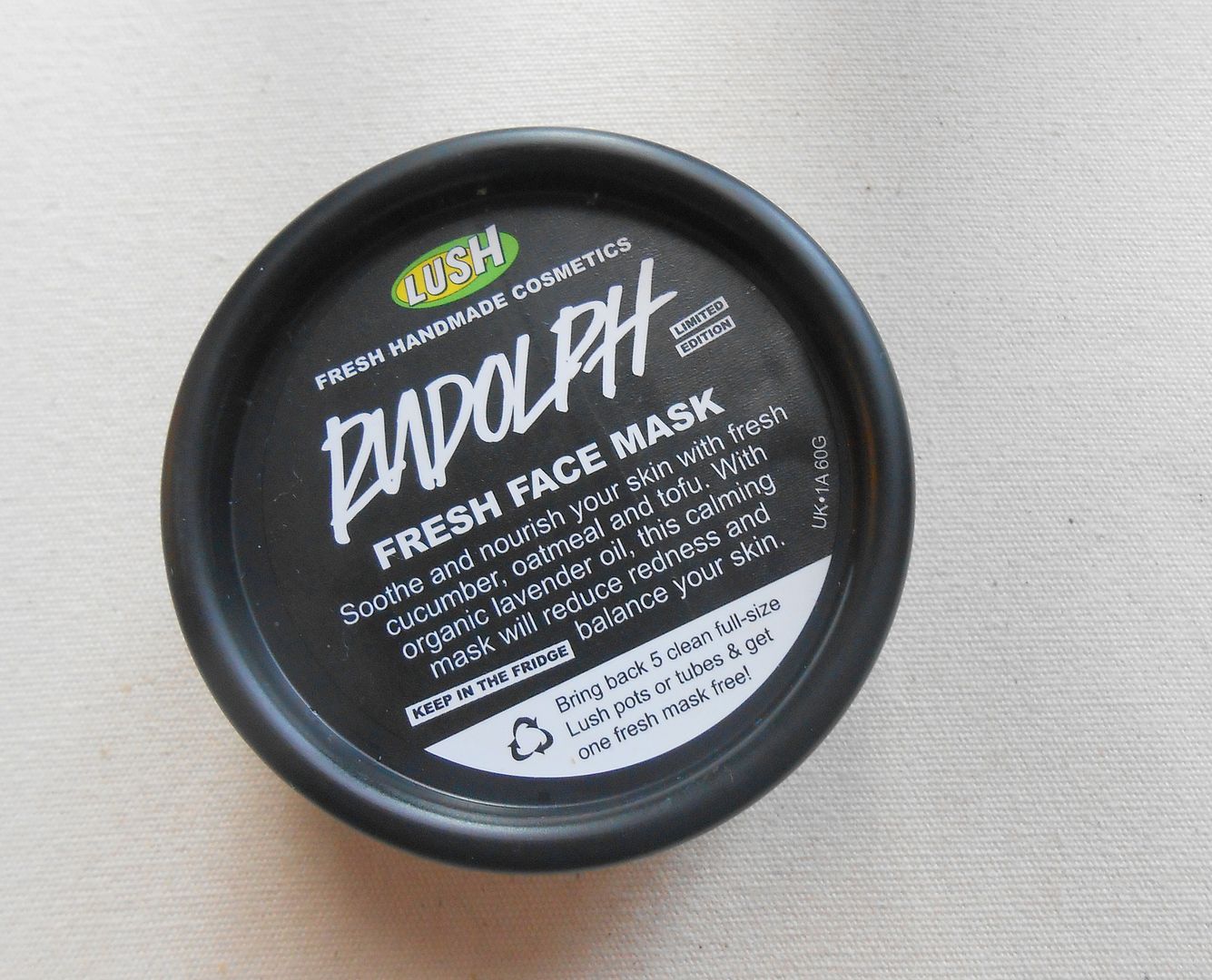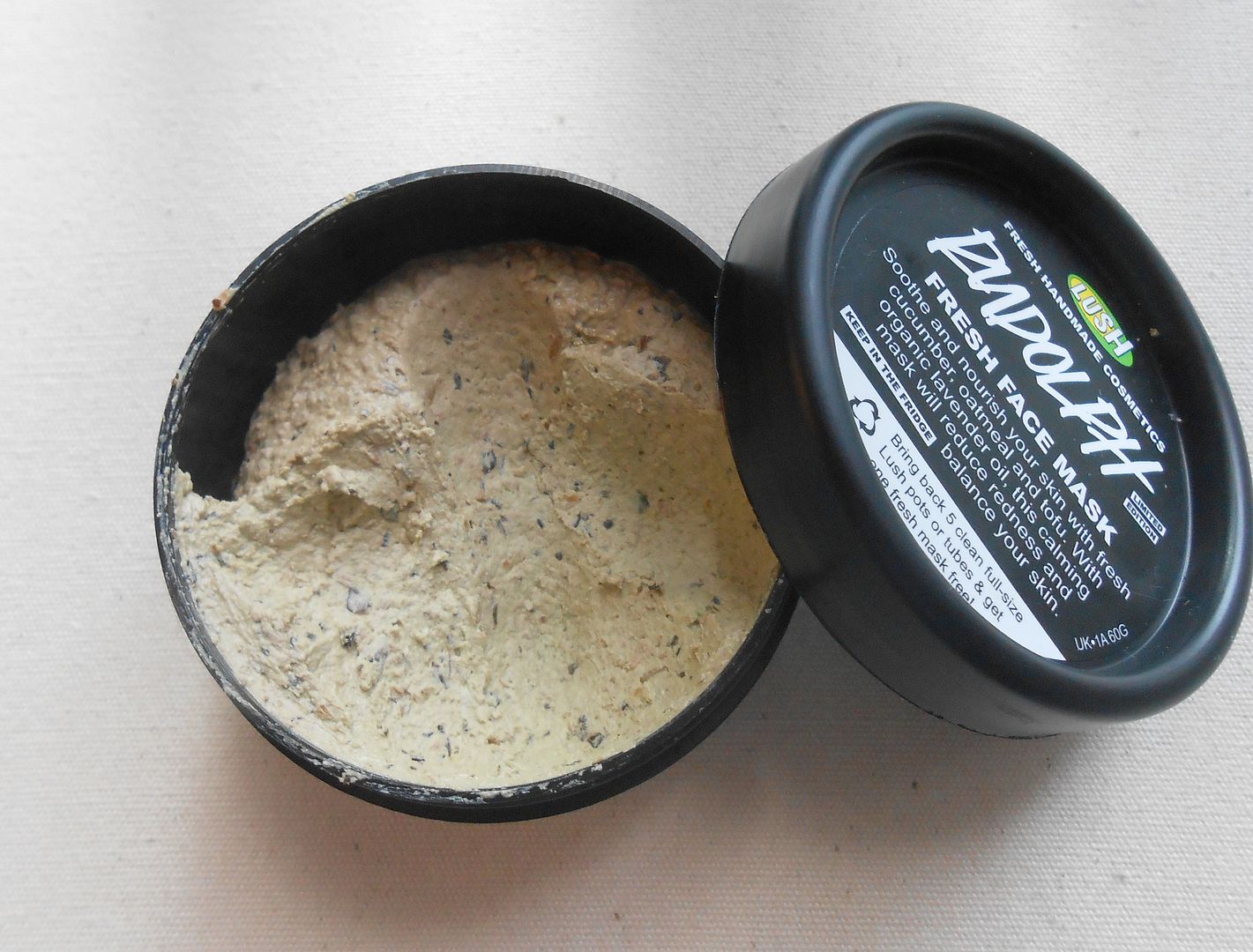 I saw this mask on the LUSH Christmas website, and it looked good. I love the look of most of the LUSH masks, but almost all of them (apart from Cupcake and Cosmetic warrior) have almond oil. Almond oil is really good for dry skin, but – fun fact alert – I am pretty badly allergic to nuts. If I put almond oil on my skin it makes it all red and sore, so I can't use the masks. Ramble over, I was really excited to see that the Rudolph mask does not have almond oil! *happy dance*
The mask claims to sooth and nourish skin that's been irritated by the cold. It has lots of soothing ingredients – tofu, cucumber, oatmeal and lavender. Oatmeal is the most soothing thing ever, so I was excited to have it in this mask. Scent-wise, it doesn't have a particularly strong smell. Not like Cosmetic warrior! (garlic and tea-tree!) It is a 'lovely' green colour, and it doesn't look amazing on the face really. If you can get past how icky it looks on your skin, you will enjoy this!
LUSH fresh face masks are designed to be kept in the fridge, so when you apply it it is really cold. It feels so soothing though, and this mask is basically perfect if you have sensitive or sore skin! This would be awesome if you'd been out in the cold at night and wanted to soothe skin.
LUSH masks don't seem to really make a long-term effect on my skin, but are amazing for a quick fix. I really recommend this for sensitive skin, or anyone else who can't use almond oil on their face! I think this mask would be suitable for pretty much all skin types 🙂
The downsides to this mask – it only lasts for around 3 weeks and it makes you look like Shrek… that's about it!