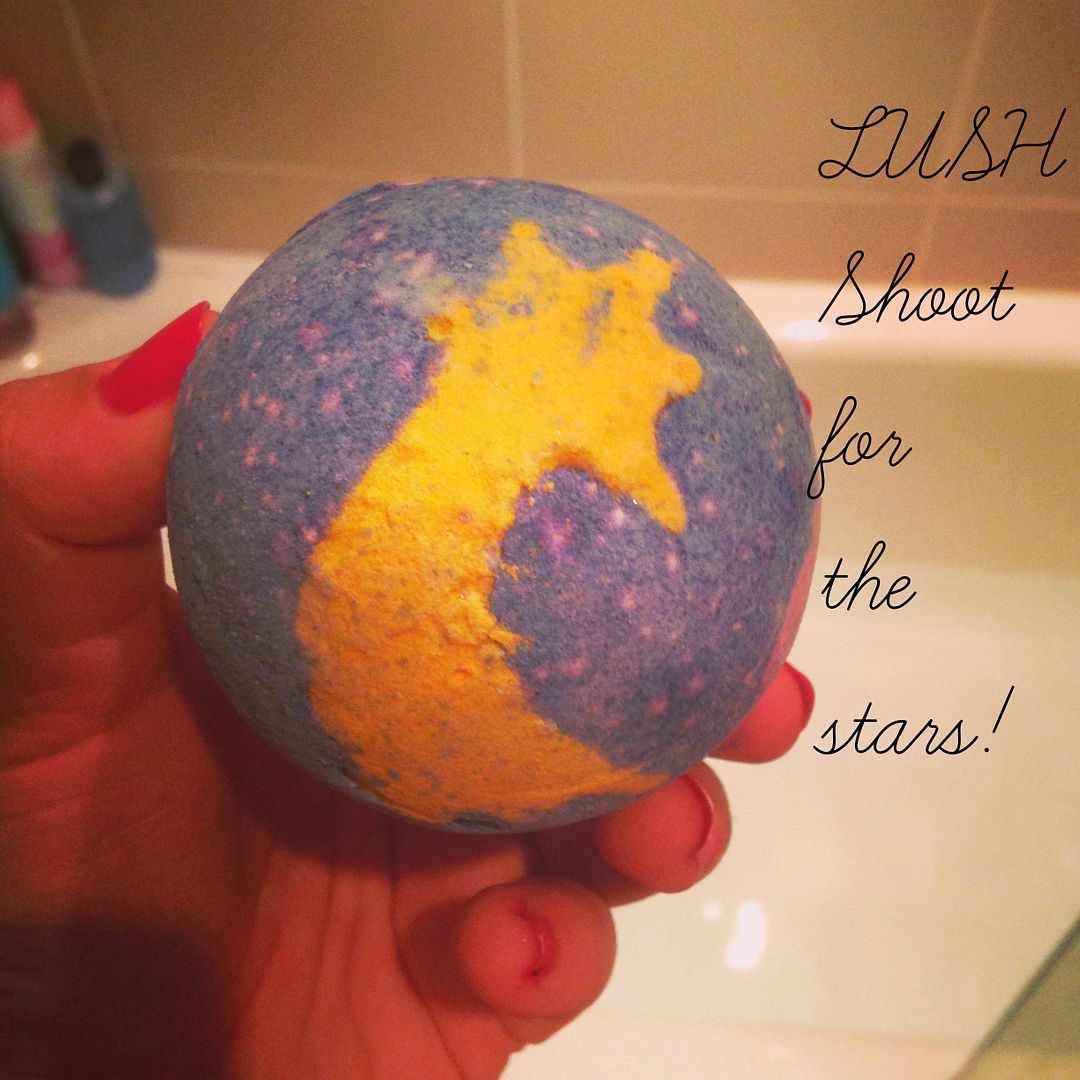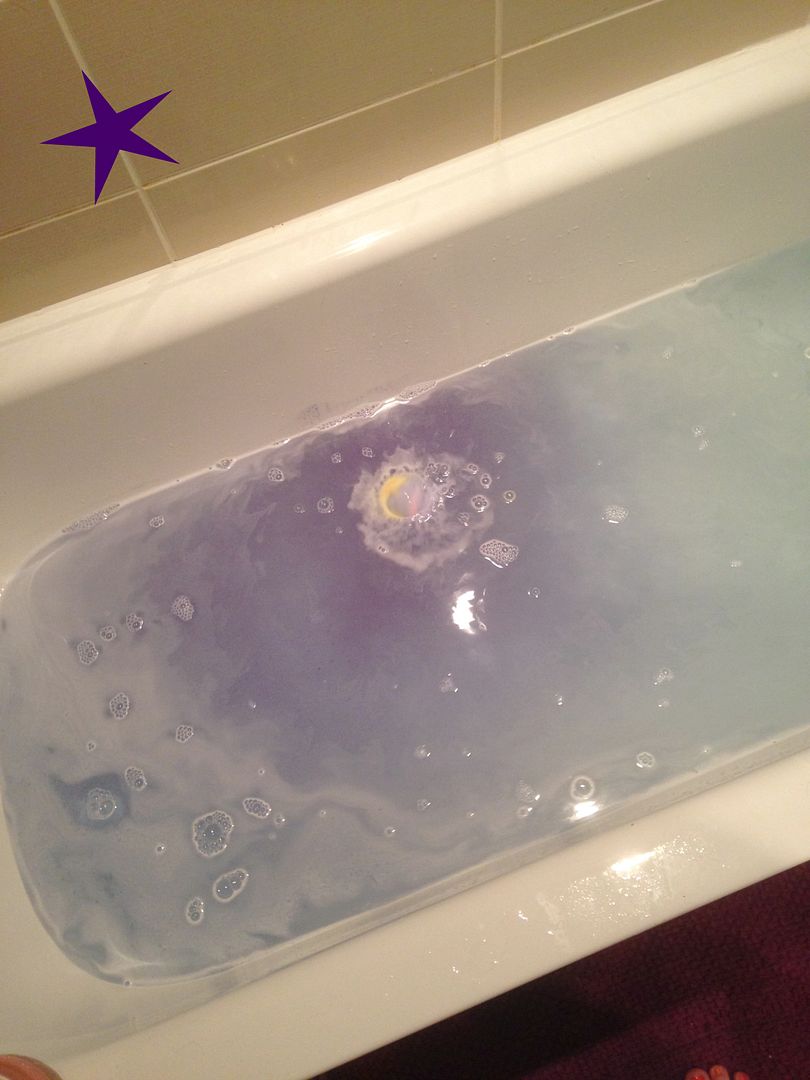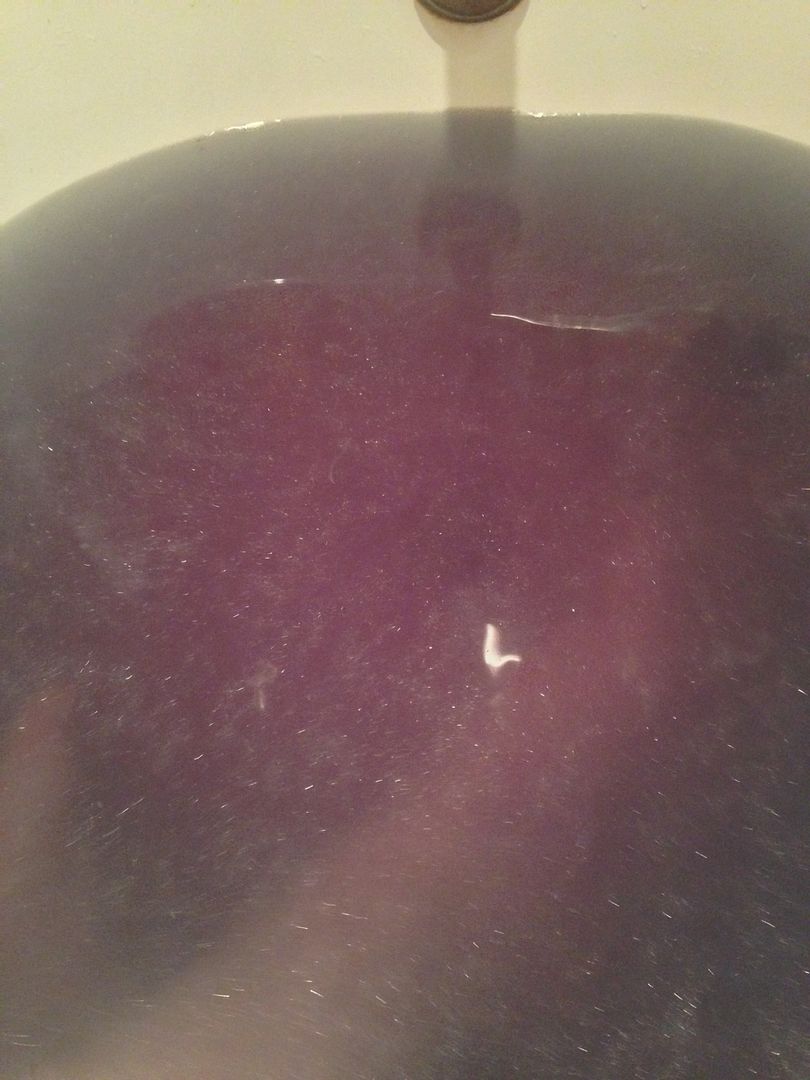 I never normally review Lush bath stuff, but I am in the current grip of a Lush obsession and want to share the love… I have been a Lush fan for years, I just don't mention it as much on here 🙂
My all time favourite Lush smell is the Honey I've washed the kids/raining men, so when I smelt the Shoot for the stars bath bomb I was all over it! The smell is just so warming and cosy, perfect for this time of year. If I ever want to feel really relaxed I'll reach for the shower gel, the smell just instantly chills me out. I haven't had a bath for ages before I got this, but Shoot for the stars was the push I needed to hop back into the tub 🙂
The bomb is really pretty to look at – blue with a big yellow shooting star, so cute. When you first throw this in the bath the water goes a baby blue/lavender colour, but it gets deeper and deeper as it melts more and eventually ends up like an inky blurple with silver glitter. So gorgeous! The smell lasts really well throughout the bath… I am one of those people who only gets out of the bath when I have become prune-woman. Lovely image.
The only negatives are that it is limited edition! & it's incredibly addictive but also £3.25 a pop, hmm! I want to have this bath every day, forever. I am in love with a bath bomb… 🙂
Do you like LUSH? Let me know if you want to see more LUSH reviews!