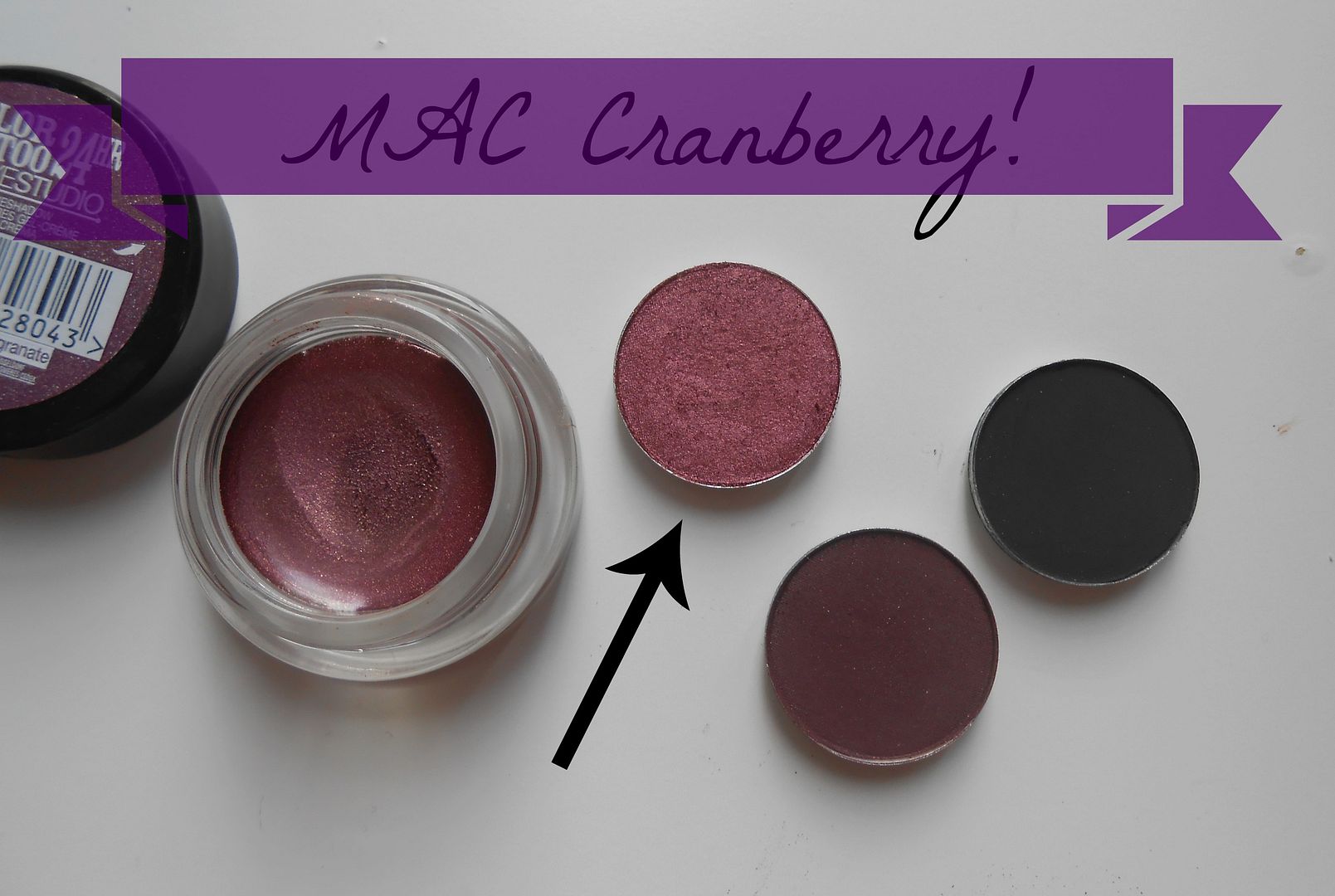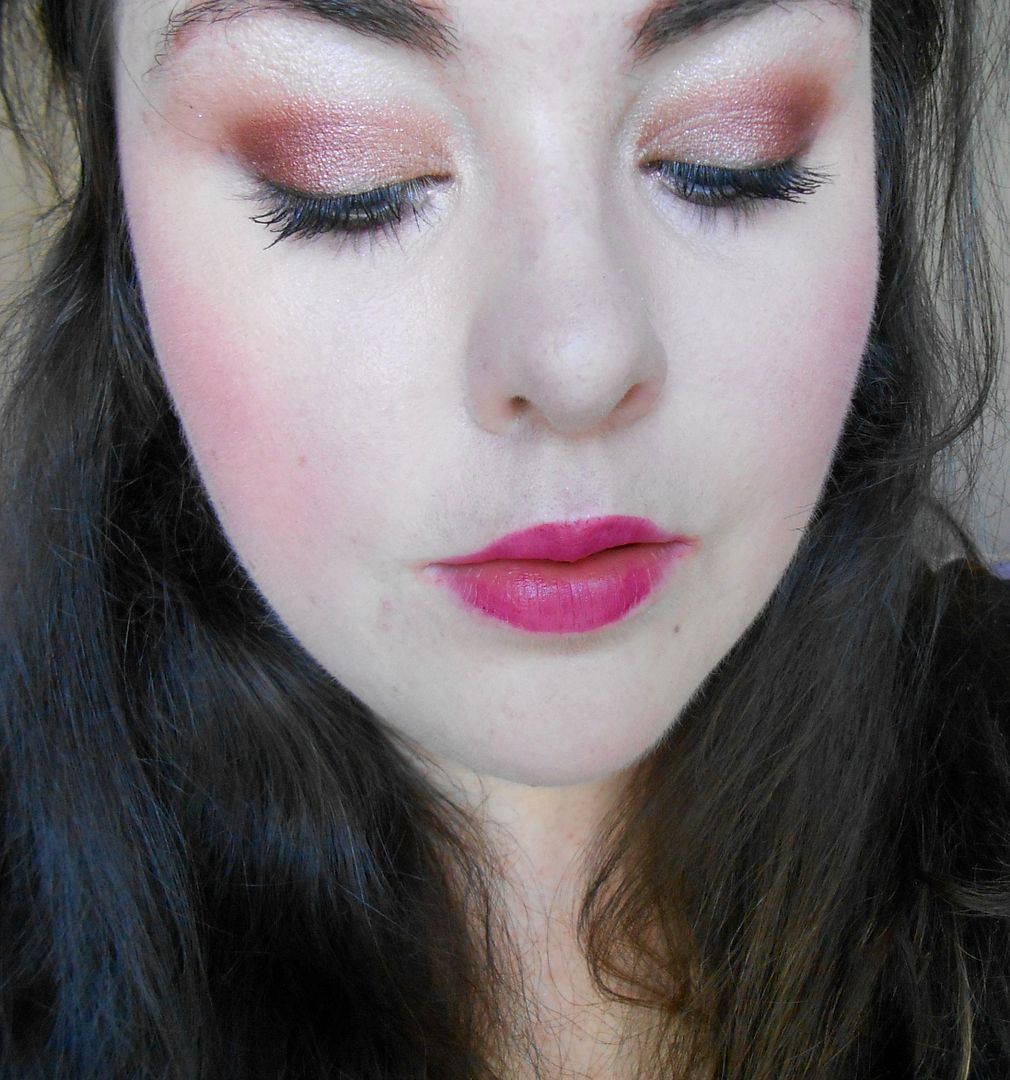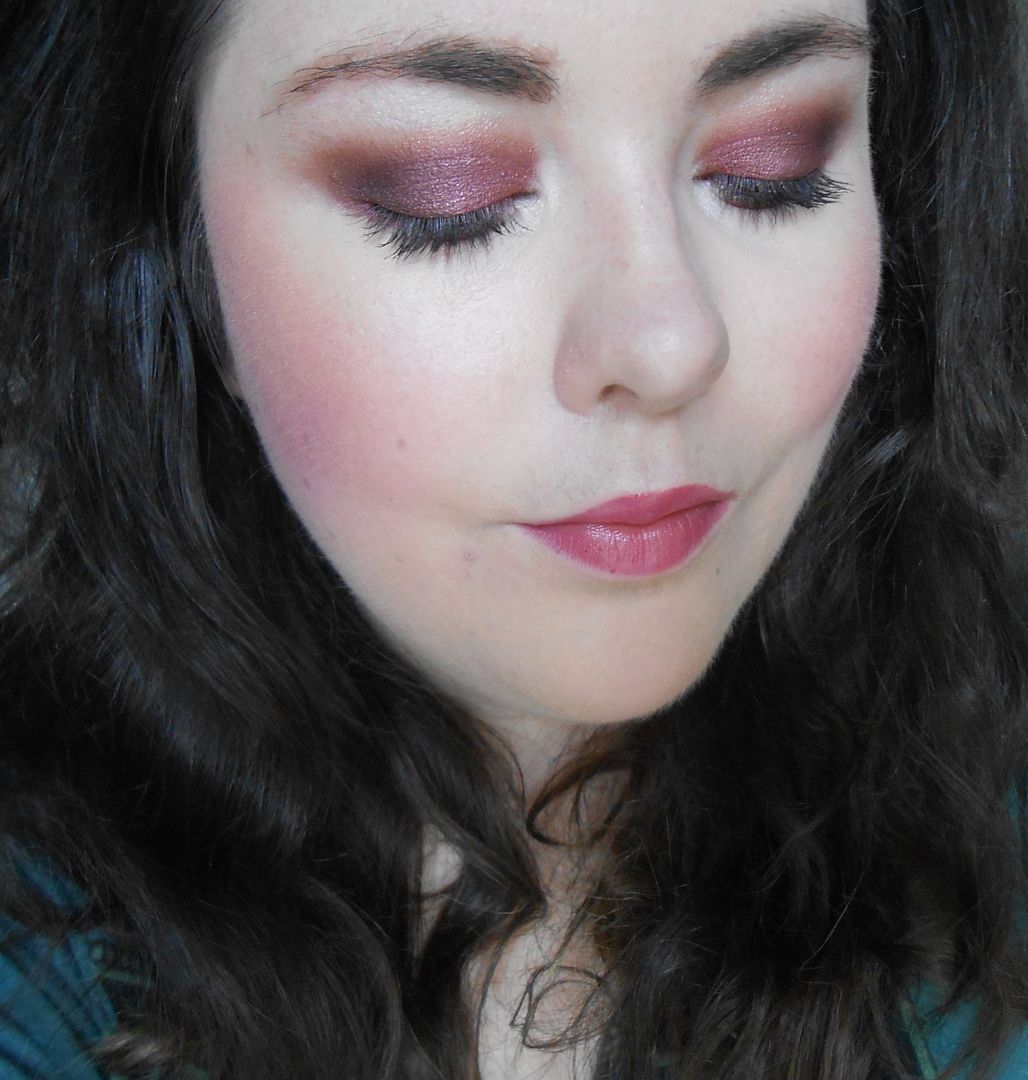 Oh, how charmingly predictable. I'm using MAC Cranberry in the Autumn.
I know everyone loves this in Autumn, but rightfully so! It's a lovely, lovely shadow – creamy, pigmented, blendable and it goes with so many colours. At first it can look a bit daunting, so I've used 2 ways as examples for how to wear it easily 🙂
In the first look I used All that glitters all over the lid, and then used Cranberry in the crease and the outer corner of my eyes. I blended for a while, and then used a bit of Fig 1 in the crease to deepen it a bit. Super easy, took me 3 minutes and it's so easy to wear in the day 🙂
In the second look I used the Maybelline colour tattoo in Metallic pomegranate as a base, and then packed on Cranberry using a flat shader brush. I then blended Sketch, a plummy shade, in the outer corner and then used a bit of MAC Carbon in the crease. This look took a bit more blending as the colours are darker, but it looks so nice when it's all finished. I would wear this in the day as well, but it would awesome for night with some black liner and lashes.
On the top of my head, some other combos that would look nice – All that glitters, Expensive pink and Cranberry in the crease // Plum dressing and Cranberry on the lid and Fig 1 in the crease // Mythology and Coppering with Cranberry all over the lid // Amber lights, Woodwinked or Tempting with it… sunset eyes!
Overall, I think Cranberry is one of my most versatile shadows, and one I absolutely love for during Autumn and Winter 🙂
Do you like Cranberry?