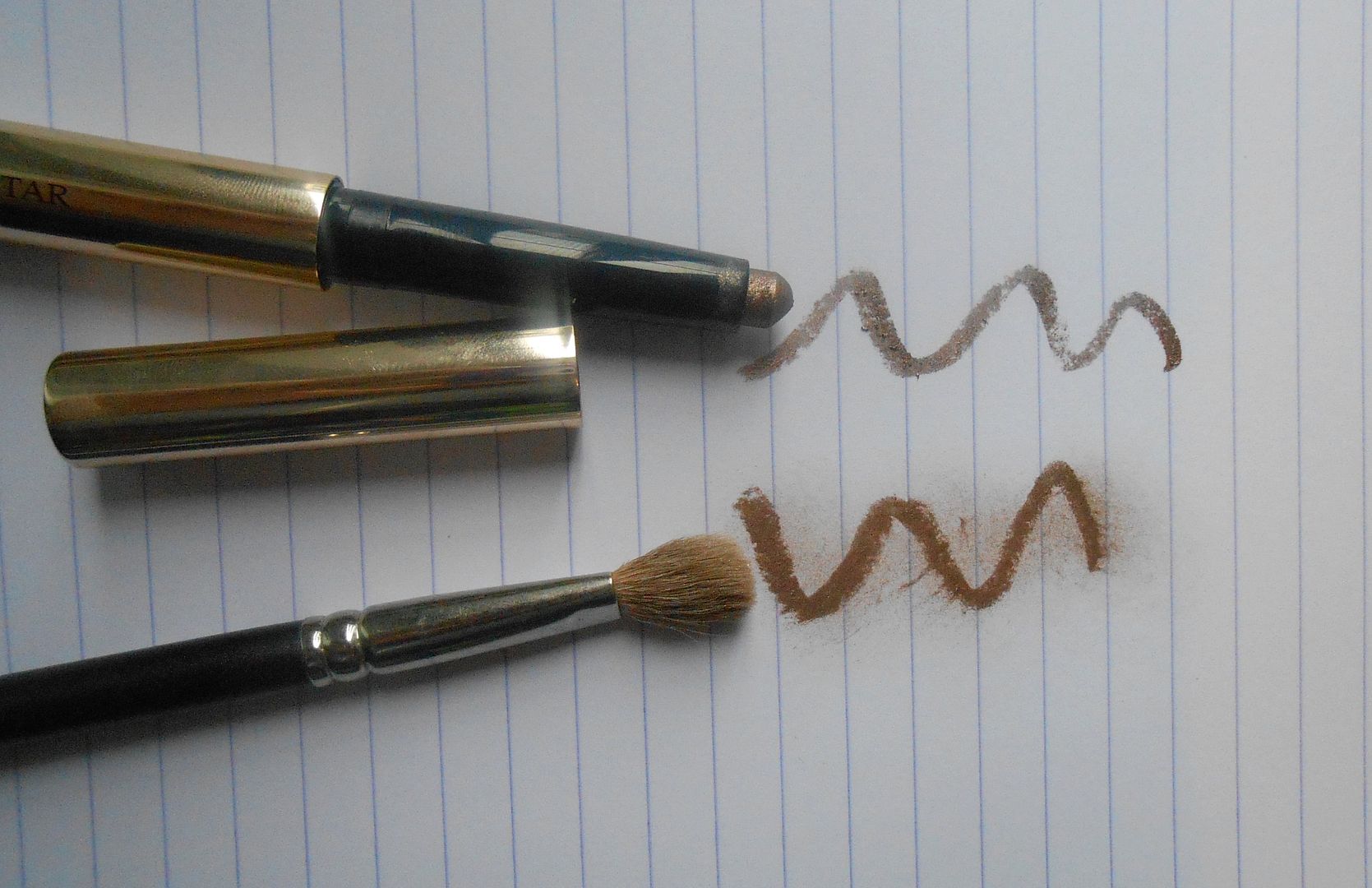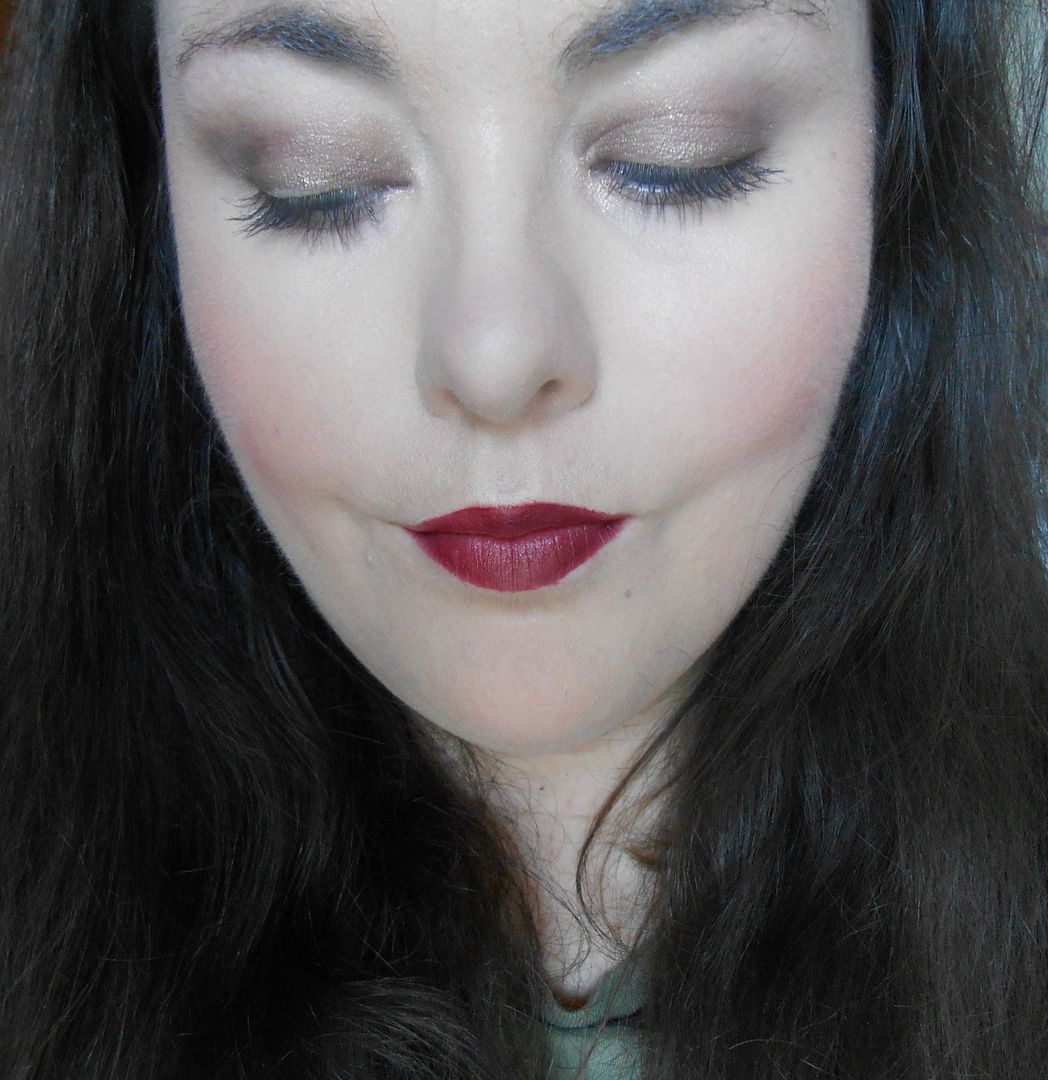 For those lazy morning (every morning) when you're late but still want to look legit, I normally swipe cream shadow over my lids and go. I have a new(ish) favourite cream shadow hero!
I've had the (gird your loins for a long product name) By terry Ombre blackstar in Bronze moon for a while now, but at first I was not amazed. It's good yes, but not as amazing as I had expected. I had read that it did not budge at all, but I found that it faded more than the Maybelline colour tattoo.When I used some primer underneath though, it seems to last much better, although I still find it fades before I take it off. When I first used it I smudged with my fingers as well, like I do with the colour tattoos, but it didn't look as neat. Now, however, I've cracked how best to use this.
I apply primer to both my lids, and then sweep it on one eye at a time. It dries really quickly I've found, so one eye at a time is easier. I then take a MAC 217 (or any blending brush) and quickly blend the edges and work it a little more into the crease. With this shade I find that the more I work it in, the deeper the colour comes, so it looks like I've used multiple colours (and spent more time on it!), which I love. In the photo above you can see what I mean, the outer corners look a little smokier and cooler-toned, but it's all one product. It's just so, so easy! I wear it a lot, as I think it's just so laid-back and easy to do.
If you're looking for a super-easy blend-and-go eye look, then I definitely recommend the range! Remember to put primer on first though 🙂 –
Link!
p.s. The lipstick I'm wearing is MAC Dark side!