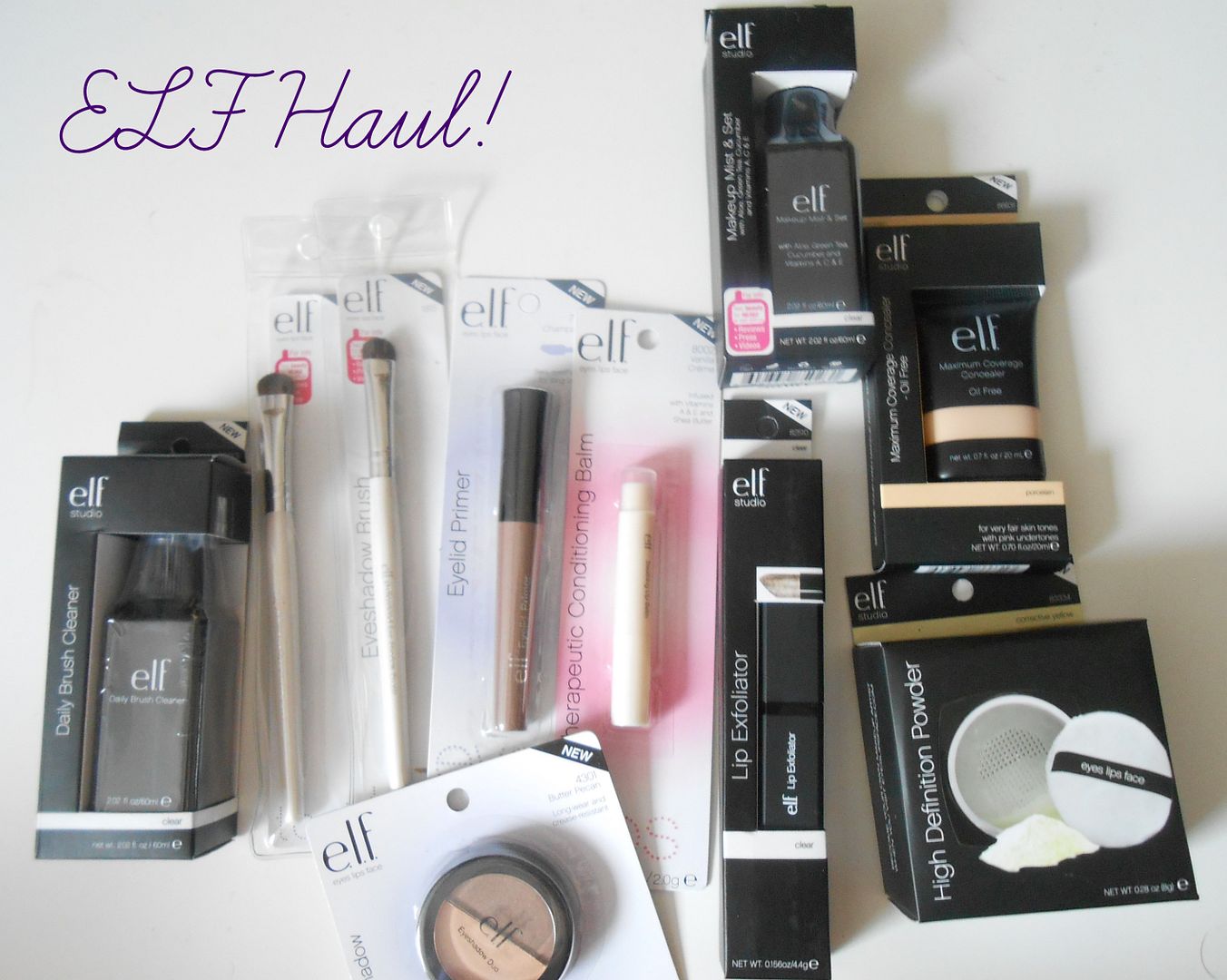 Last week when ELF had a 50% off discount I couldn't help but place a cheeky order – half price off what is already some bargainous makeup… why not? My order came to £17.20 including delivery, which I thought was pretty good. I just kind of threw stuff into my basket that looked good! 🙂
I got:
The HD powder in 'corrective yellow'
Daily Brush cleaner
Lip exfoliator
Therapeutic conditioning lip balm
Eyeshadow brush x2
Eyeshadow Duo in Butter pecan
Maximum coverage concealer in Porcelain
Studio Mist and Set setting spray
Eyelid primer in Champagne
I'm planning on doing some individual reviews, but let me know if you want to see anything in particular. I've already tried, and loved, the HD powder and the conditioning lip balm. I guess the hard bit now is working my way through all of these products to test them out 😉
Did you take advantage of the 50% off deal?