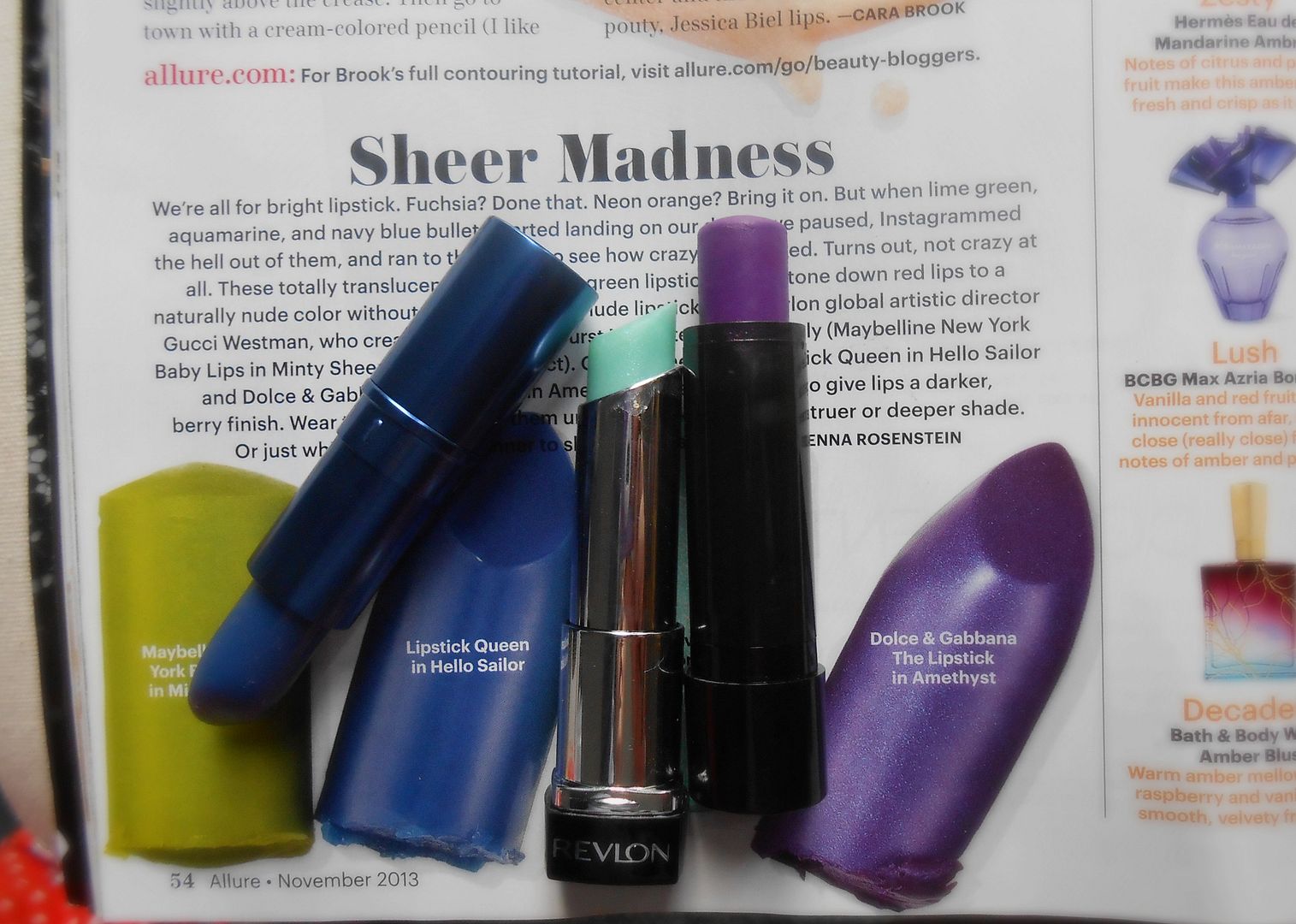 While greedily scanning the pages of this month's issue of Allure, I spotted a little piece called Sheer Madness – all about sheer lipsticks that look crazily bright or unwearable at first glance, but are actually sheer and easy. I realised I had almost all of the mentioned lipsticks and it clicked that maybe, just maybe, I have a thing for scary but sheer lipsticks.
The thing that kick started the trend is the Lipstick Queen offering in Hello sailor. I saw it on the Space NK 'new' page ages ago and immediately bought it! I am so very weak. I think this is my favourite because it's just so cool. It looks like a navy blue but when you apply it it just adds a really pretty berry tint to the lips, as well as helping to make your teeth look whiter. It adds a nice bit of moisture as well, but I love how crazy it looks.
The Revlon lip butter in Invite only is a candy mint kind of colour, with some pretty silver shimmer. This one imparts basically no colour and is basically a lip balm. It does translate some of the shimmer though, which can help to really gently make lips appear a bit bigger without the dreaded porn star frosty lips. This one is really moisturising though, so I like to keep it in my bag for the day.
Lastly is the Electro babylips in Berry bomb. This one isn't sheer exactly, but it's nowhere near as pigmented as it first appears. This is one I like to use as a lip balm when i'm wearing purple lip products.
So scary lip products aren't always as intimidating as they first seem…