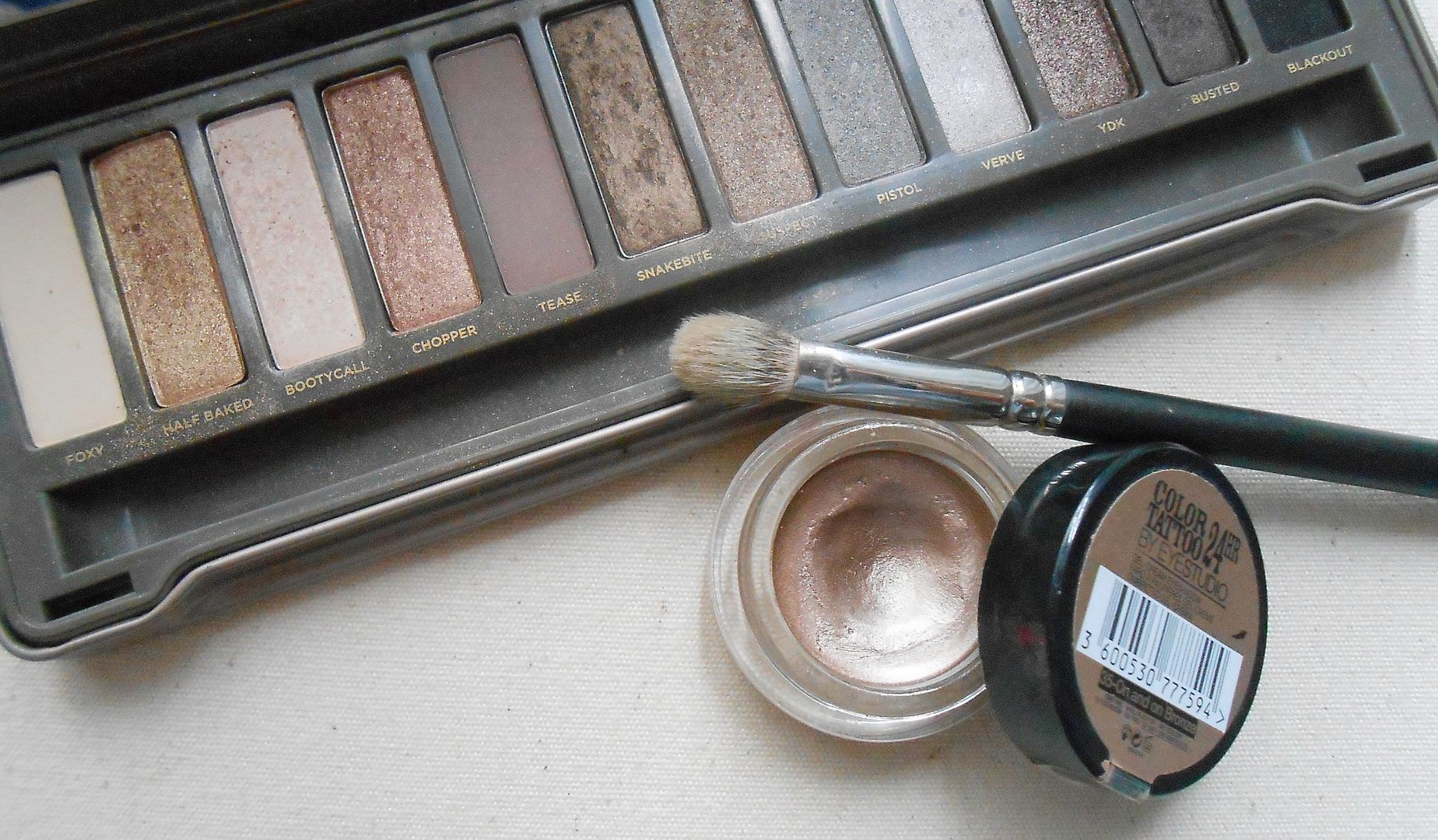 I loves me a good ol' eye makeup rut… it's easy, and you can do it without thinking. What's not to like?
My current go-to is the easiest Bronze eye you ever did see. It's so so easy to do, and it looks like you've put more effort in than you have. I can do this in under a minute, easily. In the mornings if I'm running late (I stay up too late watching cartoons) then I can do this eye makeup look effortlessly and look a bit more presentable. It's what I've been reaching for the past week or so. I smear my Maybelline colour tattoo in On and on bronze all over my lid using my index finger. This is definitely one of my top picks for a budget buy. It's such a gorgeous colour, and it lasts so long that you don't need a primer or a brush or anything. I blend the edges a bit with my ring finger, and there. You could leave it at that, but to add a little summin' summin', I take my Naked2 palette, and use Snakebite on a MAC 217. I blend it into the edges and smoke it out a bit. Snakebite adds a nice depth, I liiiike. If I can be bothered I smudge some of the colour tattoo under my eye as well. Bronzey eye perfection!
p.s. I am super excited for the Naked3 palette!!