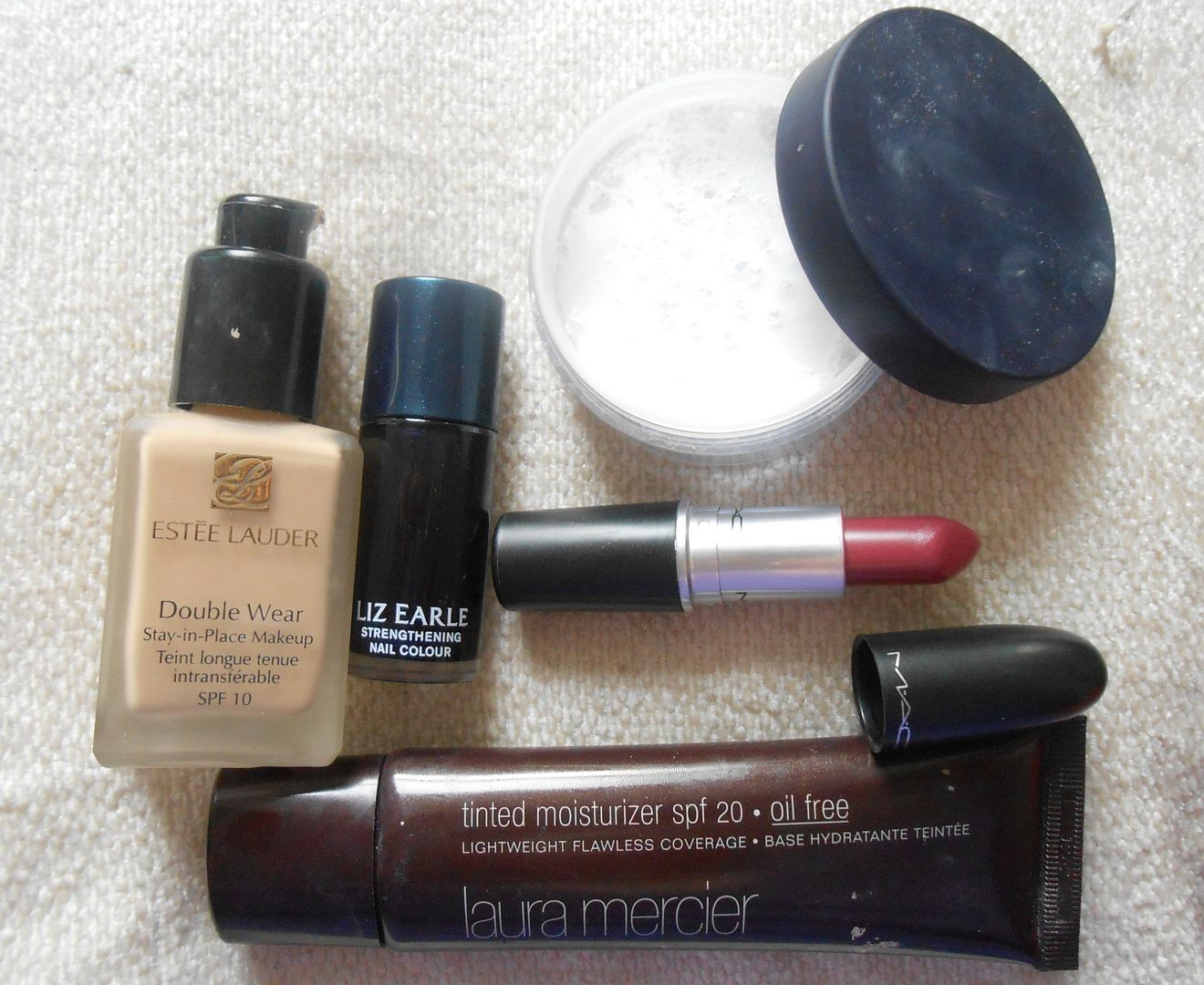 This week has dragged by, as I've been working almost every day. Not a big deal I know, but for me it is! 🙂 The early mornings have led to me quickly grabbing the same things because I know they work. I don't have time (and I'm sure no one else does) to experiment with shadows and lip options at half 7 in the morning.
For base all week I have been mixing the Estee Lauder double wear in Ivory Nude with the Laura Mercier oil free tinted moisturizer in Porcelain. Colour wise these pretty much exactly match, but the textures couldn't be more different. Double wear is heavy stuff, but it does last all day long which I love. When you mix in a blob of the Laura Mercier and smoosh it all together then it's something special. There's a glow, longevity and an even, flawless base. Over the base I've been setting it all with the By terry hyaluronic hydra powder – this stuff is seriously legit. It's a loose powder, which I am not the biggest fan of, but it kind of magically smooths over your skin and make any imperfections less noticeable. It's especially good for pores! Lipstick wise I have been slicking on my old favourite, MAC Craving, all week. I actually bought this exactly a year ago from Duty free on the way to Amsterdam. Memories… Craving is so beautiful, it's a pinky/plum that seems to go with every makeup look. Definitely one of my top 5 MAC lipsticks. Lastly my nails have been coated in the Liz Earle nail polish in Rhapsody in Blue all week. It's a nice inky blue (you know I love my inky blues) and is glossy without a topcoat. Formula wise it's nothing groundbreaking, but nice enough.
What have you been loving this week?