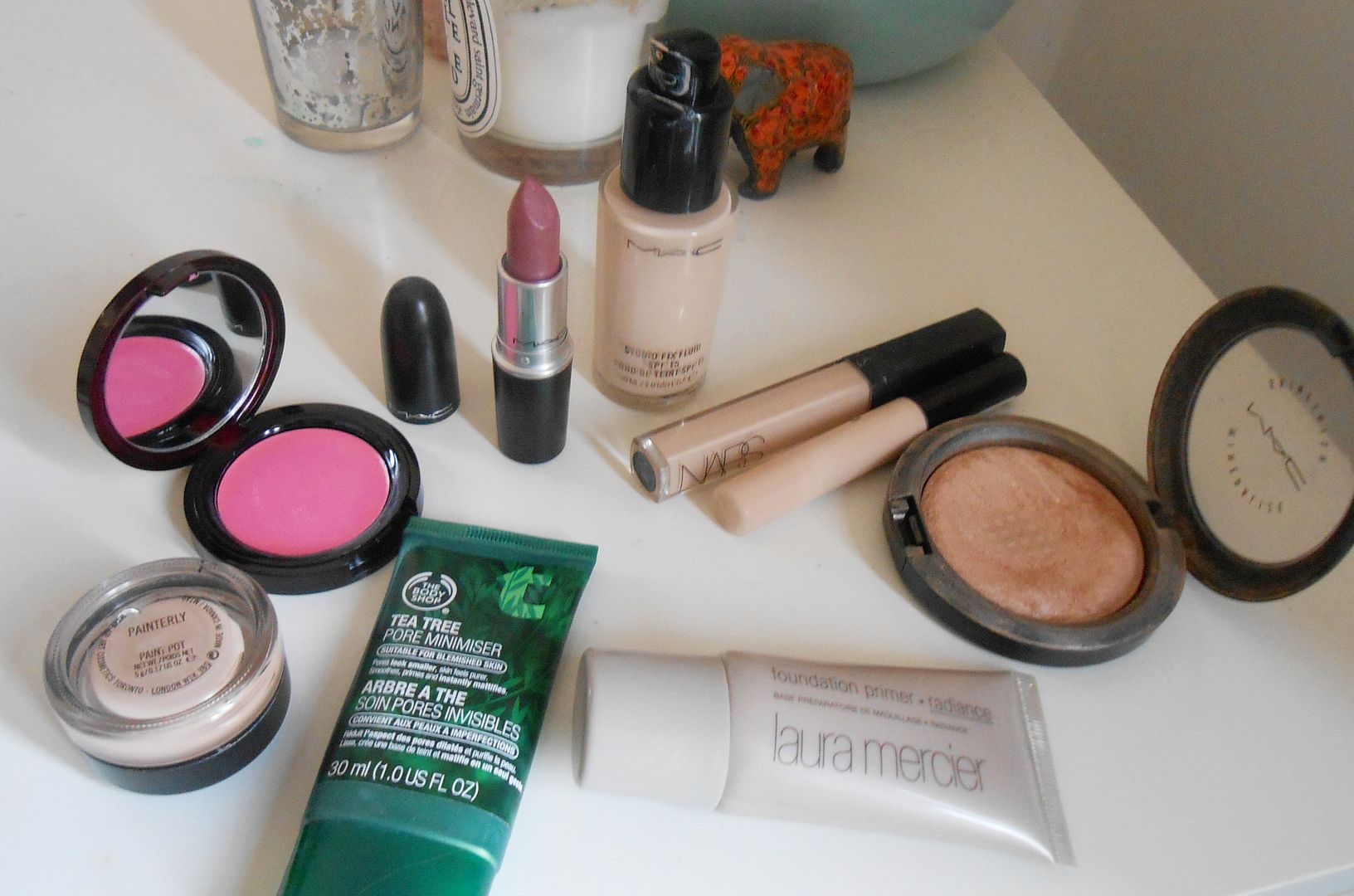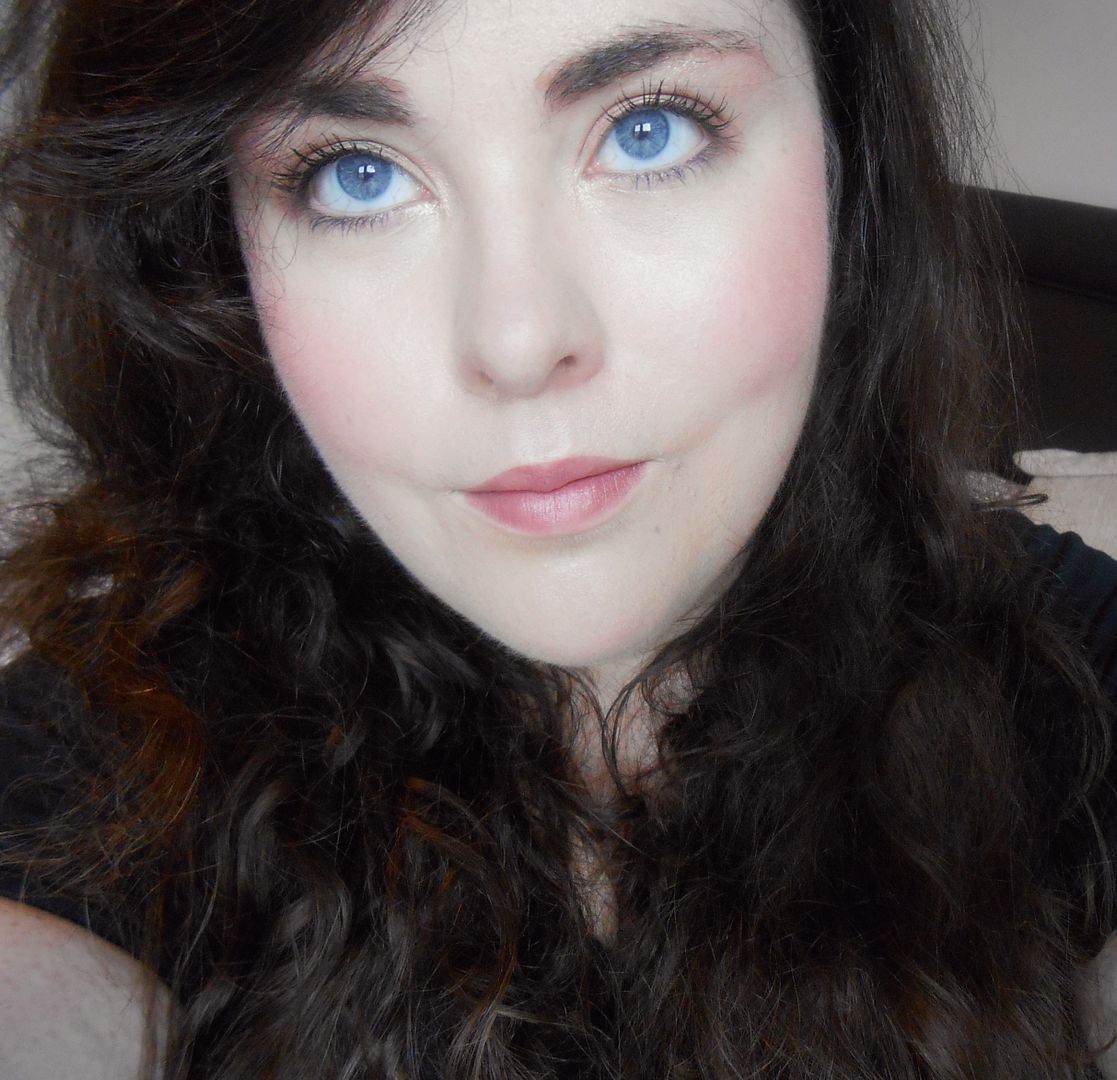 This week's makeup-y face is what I wore pretty much all week to Uni. When I pop into Uni I'm normally there for a while and so I want my makeup to stay looking good without doing anything. I don't wear bright lips as much at Uni, because I cannae be bothered! Also I'm the only girl who rocks a bold lip so sometimes I just wanna blend in… and nap.
Face
The Body shop tea tree pore minimiser – love this stuff for mattifying!
Laura Mercier Radiance primer… yup, still love it.
MAC Studio fix in NW10 – good for lasting a long time without touchups.
Collection lasting perfection on any blemishes… sadly quite a few at the moment, around my chin
NARS Creamy concealer in Vanilla under my eyes – this stuff is awesome. Must do a full post on it.
Kevyn Aucoin creamy glow in Isadore
MAC Soft & Gentle… because I would probably self-destruct if I didn't highlight my cheekbones
Eyes – You're going to be shocked here… haha
MAC Painterly
MAC All that glitters all over lid w/ Embark in crease
Stila Kitten in inner corner
Max factor masterpiece mascara
MAC Charcoal brown through brows
Lips
MAC Syrup – not one I've mentioned here before, but this is so flattering and easy to wear. Just adds a little more polish… and I'm done 🙂