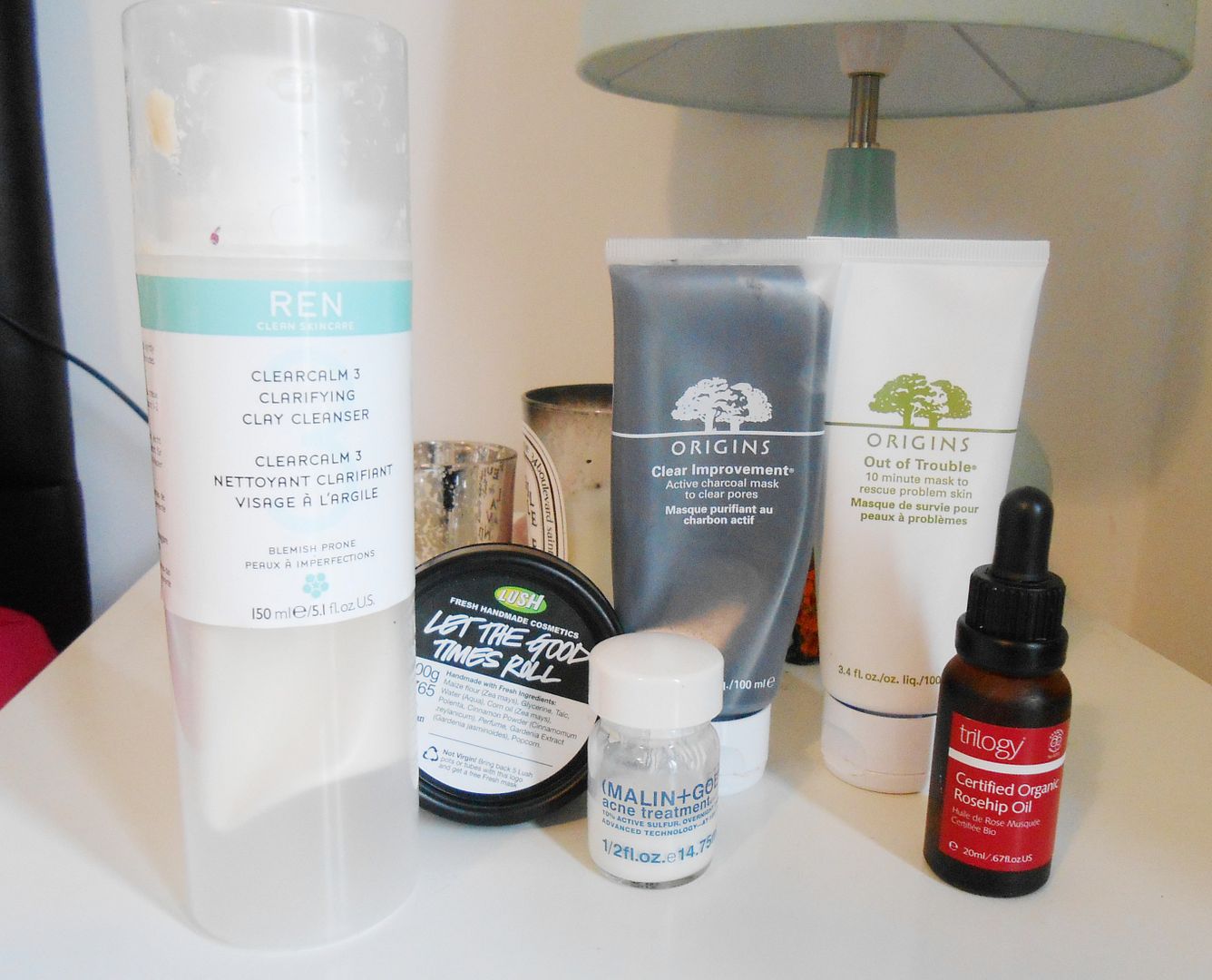 On Wednesday evening I decided that it was Skincare SOS time! I've had some hormonal breakouts on my chin recently which have been pretty annoying, and also my skin just felt a bit bluhh. I had a bath and completed a mammoth skin pampering session, and it left me feeling pretty relaxed. I find face masks perfect for when I want to just chill out.
I always start pre-face mask with a good cleanse and exfoliate. I used the Ren clarifying clay cleanser (that old chestnut), I love it for making my skin feel really fresh and clean without being squeaky and tight. I then exfoliated with the Lush Let the good times roll cleanser, which I find pretty abrasive and good for shedding any old skin. Mmm. Exfoliating is really good before using a clarifying mask because I think it helps 'open' everything up. For getting rid of my congested skin I always come back to the Origins Clear Improvement mask. I've almost finished it, but I love it so much that I will definitely repurchase. It dries to a crispy finish so it's hard to move your face, and when that happens I wash it off and replace it with the Origins Out of trouble mask. This is so perfect for any blemishes, it really helps to clear them up. It smells like menthol, which I like as it seems almost medicinal. This is my top pick for angry blemishes. I leave it on sometimes like a spot gel. Once I've rinsed that off with a warm flannel, I patted in some Trilogy rosehip oil all over to add some moisture back in and to nourish any dry patches. Lastly, using a cotton bud I dab some of the Malin & Goetz acne treatment on any blemishes. After that I pretty much passed out 🙂
What do you do when your skin's looking a bit angry?