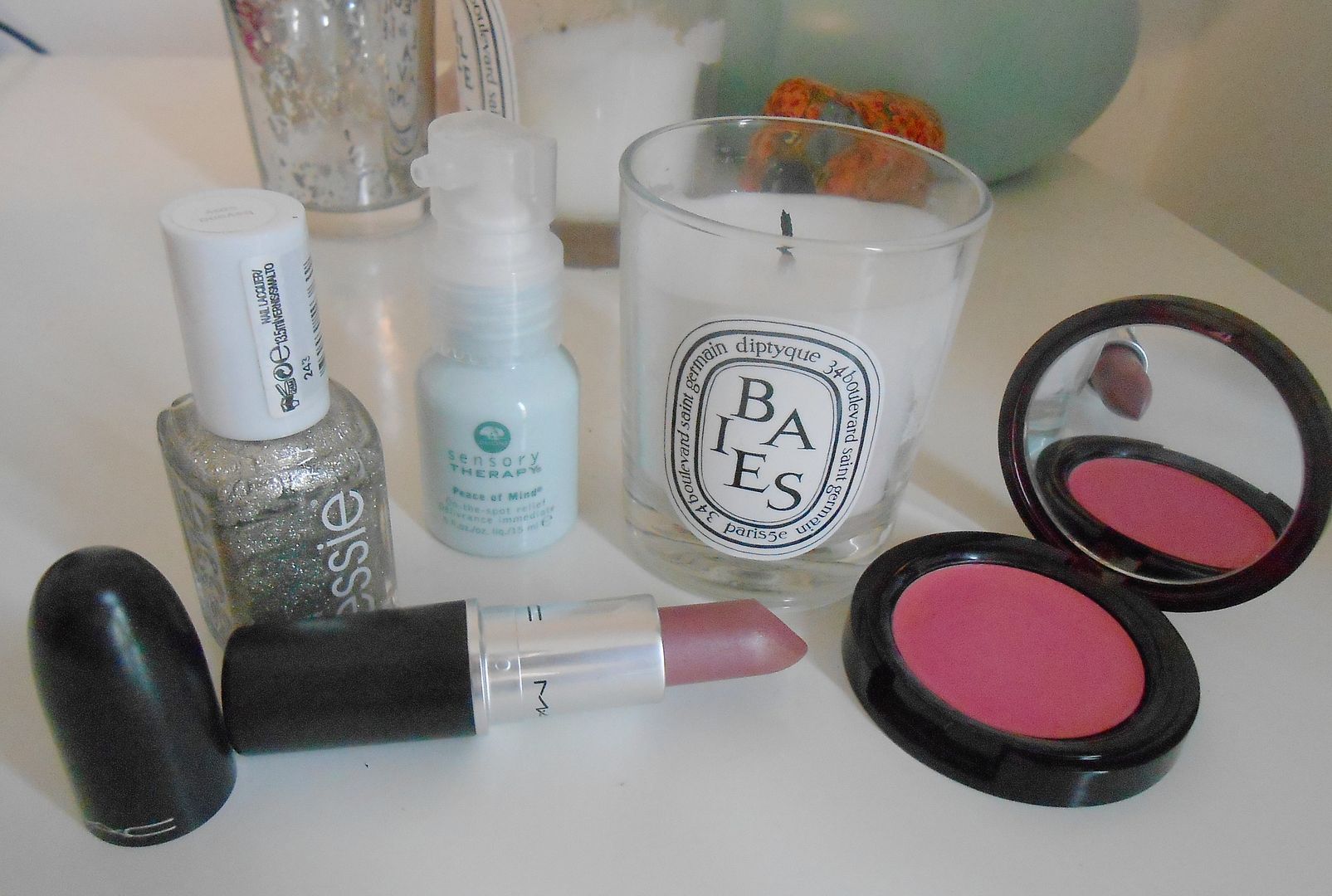 Ooooh, Christmas is so close I can almost taste it…!
This week I have been loving… Essie Beyond cosy, it's the perfect glitter. It's opaque, looks a little bit gold and little bit silver and is basically the perfect festive nail. I've been wearing it on my ring finger with my favourite polish ever on the rest of my fingers. Post coming soon! MAC Syrup has been slicked on all week, as I've been keeping my makeup pretty simple for Uni. See yesterday's post to see it in action. It looks pretty boring in the tube, but it's a really pretty slightly purple tinged nude that is so flattering. The formula is really good as well, I'm not a massive fan of lustre finishes normally, but this one is pretty moisturising. Kevyn Aucoin's creamy glow in Isadore is my blush of the week. It looks a bit scary in the pan, but I pat a little bit on using my finger and then blend it out using my Real techniques expert face brush. It looks like the colour that I naturally blush in pretty much, just a teeny bit pinker. It's perfect for winter and that glowy 'I've just come in from running around in the snow' kind of look. A bit Snow white-esque? I have become obsessed with the Diptyque Baies scent! I'd smelt it in the shop before but never been blown away as it smelt quite subtle. I got it in a Space NK GWP, and I have been loving it ever since. It makes my whole flat smell like beautiful roses, the smell is so pretty and soft. Mmmm, I am rationing burning it, but it is so tempting to just have it next to me at all times. Mmmm. Lastly, I've been feeling pretty stressed lately (work, Uni & life stuff), so I've been carrying the Origins peace of mind around with me. I like the smell, it is really nice and I think the process of using it does help me calm down a bit. Godsend!
What have you been loving recently?