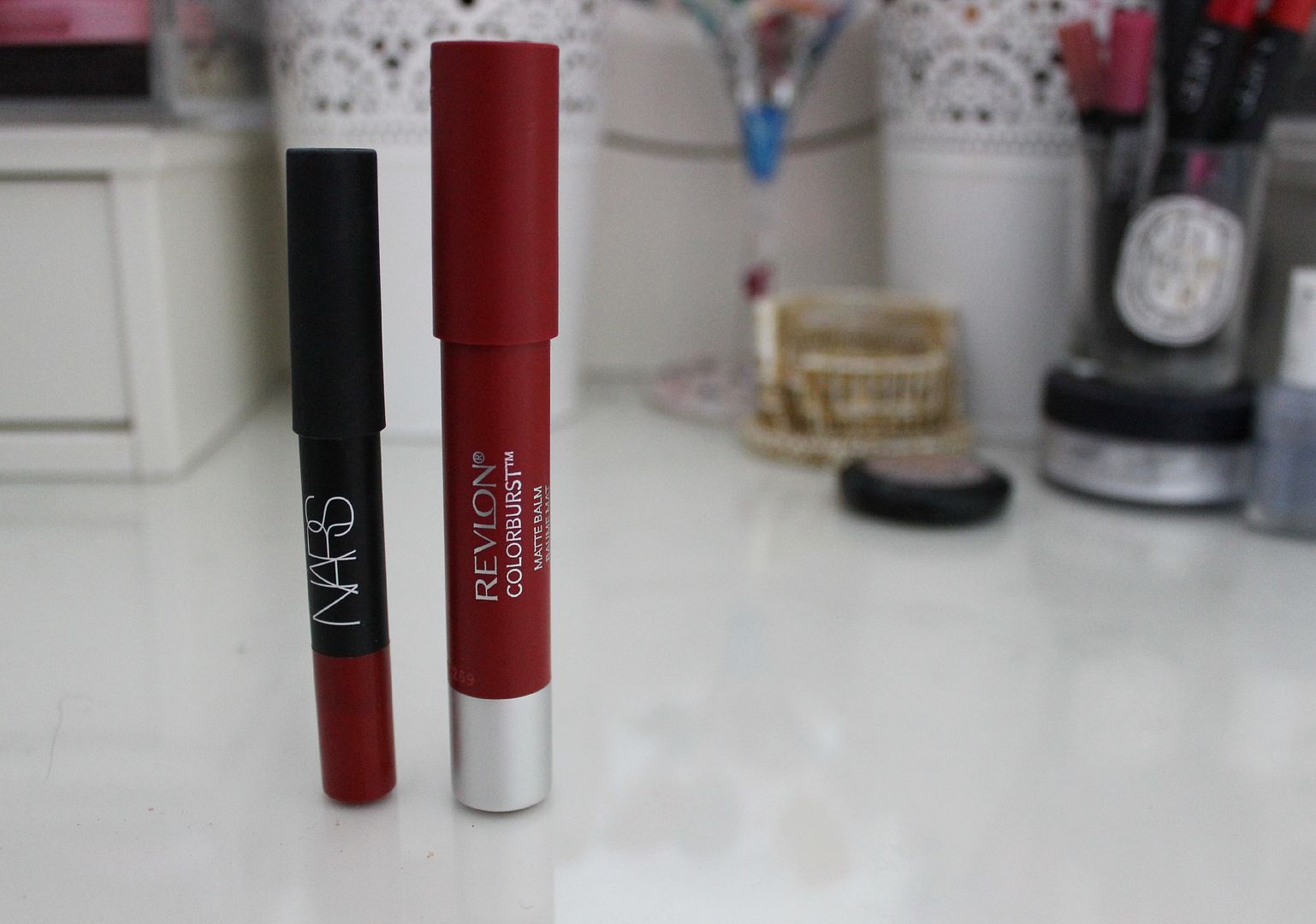 We all love a good dupe, non? Especially ones for NARS! I have a fairly good one from the new Revlon colourburst matte balm stains.
Both products are matte and creamy to apply. Both products are obviously similar in shape, and are chunky pencils that you just draw in. The revlon is wind up, whereas the NARS one needs to be sharpened, which leads to more waste… The NARS end finish is a smidgen more matte, and so maybe a little bit more drying but the overall finish is pretty similar. The colours are not exact dupes, but when I swatched the revlon one in Boots I thought the richness was similar. The tones of the red are really similar, and although the NARS appears a little bit darker swatched, on the lips it applies lighter. You can also layer the revlon one and it just gets darker and darker.
The revlon is a stain, so it is designed to fade nicely and last for ages. The NARS one lasts for so long on the lips, but both products last a nice time on the lips and then fade evenly. Relatively fuss-free red lip.
If you want a straight up matte matte then I'd say NARS. Otherwise, the revlon option is such a good alternative for £10 less 🙂