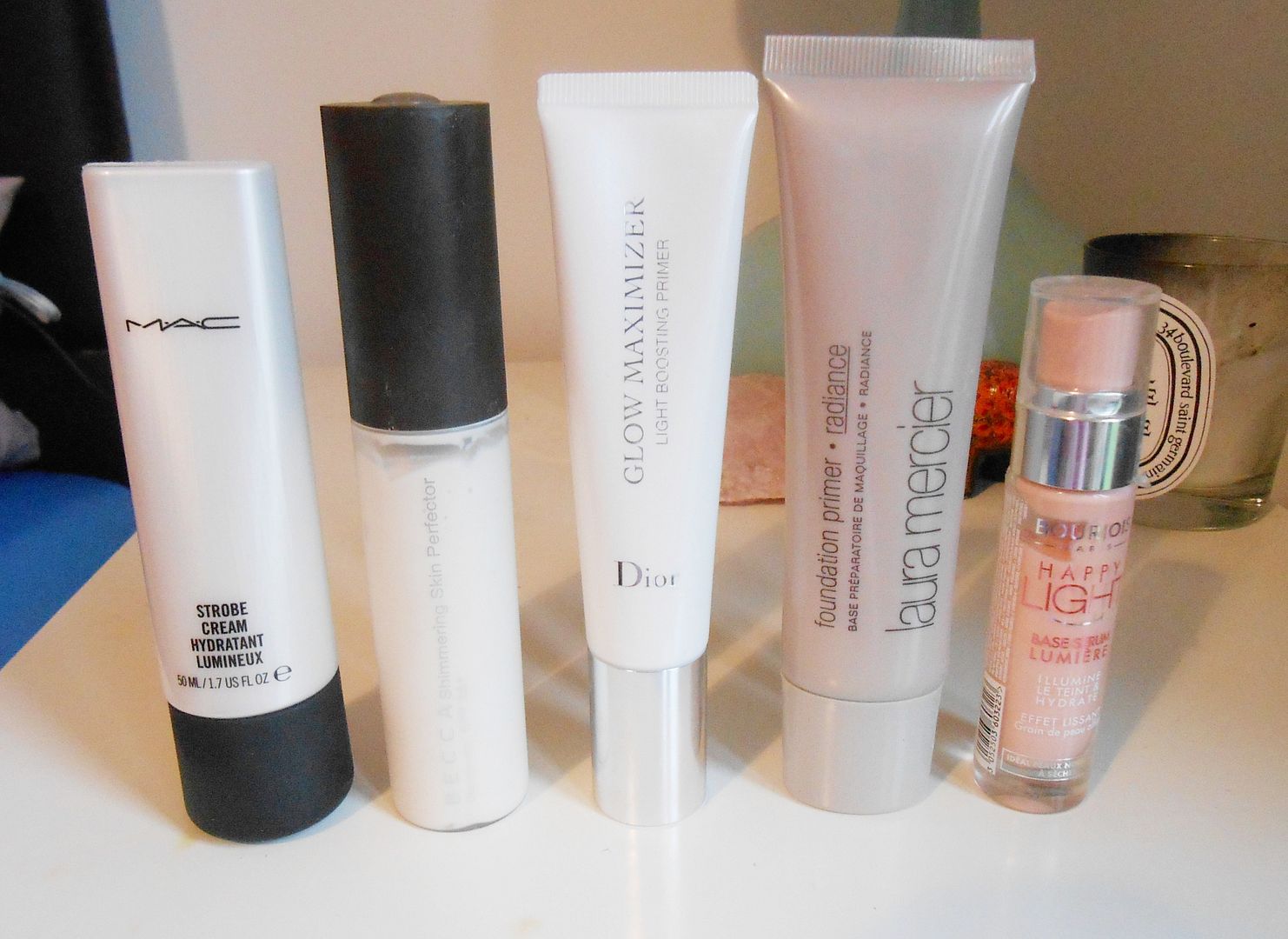 Illuminating and glowy bases
Illuminating bases are, for me, an essential. I get dry skin on my cheeks and so my skin can look a little dull and generally blah. When I add some illuminating primer I definitely notice the difference. If you want to make your skin look more alive, or blur imperfections then illuminating bases are definitely the way forward. I have 5 – call it a problem – and I love them all, for different uses.
I'm not sure how helpful this picture is in terms of understanding how it works on the face, but the swatches show the colour/shimmer differences between the two.
Do you use glowy primers? Let me know if you want to see any more photos of the product on the skin 🙂