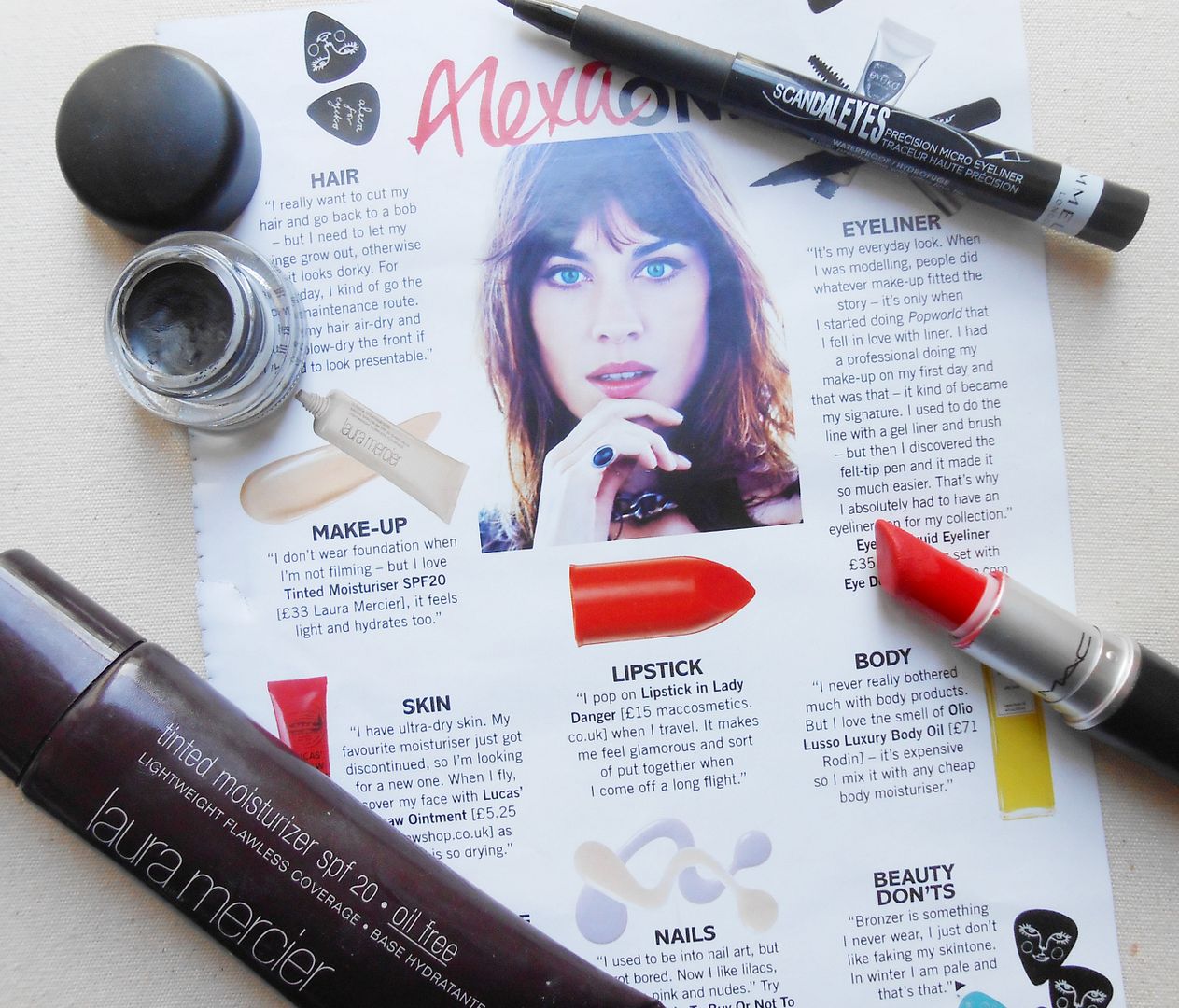 One of my favourite female celebrities in terms of style is the Chunginator. Her hair, ugh don't even get me started & her clothes are always so nice. Obviously her makeup is also gorgeous, and when flicking through Glamour recently I saw this petite article on her makeup, I ripped it out & happily saw I have & use some of the same products 🙂 Some favourite bits mentioned include…
– Base; Alexa, like many, is a fan of the Laura Mercier tinted moisturiser. A sheerer base is the key to having glowy 'no makeup makeup' skin. It looks a little bit French I think, and a very classic look.
– Lips – Oh yes, Lady Danger is featured here again… I'm unapologetic. Lady Danger is basically the best orange-red lipstick you will ever find. It brightens up your face and is such a fun and flattering colour to wear. If it's good enough for Alexa…
– Eyeliner; Alexa is obviously known for her trademark cat eye flick. In her eyeko collection she has an eyeliner, but any black eyeliner would do really. At the moment I am loving MAC blacktrack gel eyeliner… a post is due soon?
– Lack of bronzer; I can get behind a lack of bronzer. As someone who is naturally pale, bronzers often look odd on me and I would rather just embrace the paleness. I am never going to be naturally bronzed and glowing, so I think I should just stick to enhancing what I have and not making my face look dirty.
– Nails; pastels. That is all.
Do you have any beauty idols?