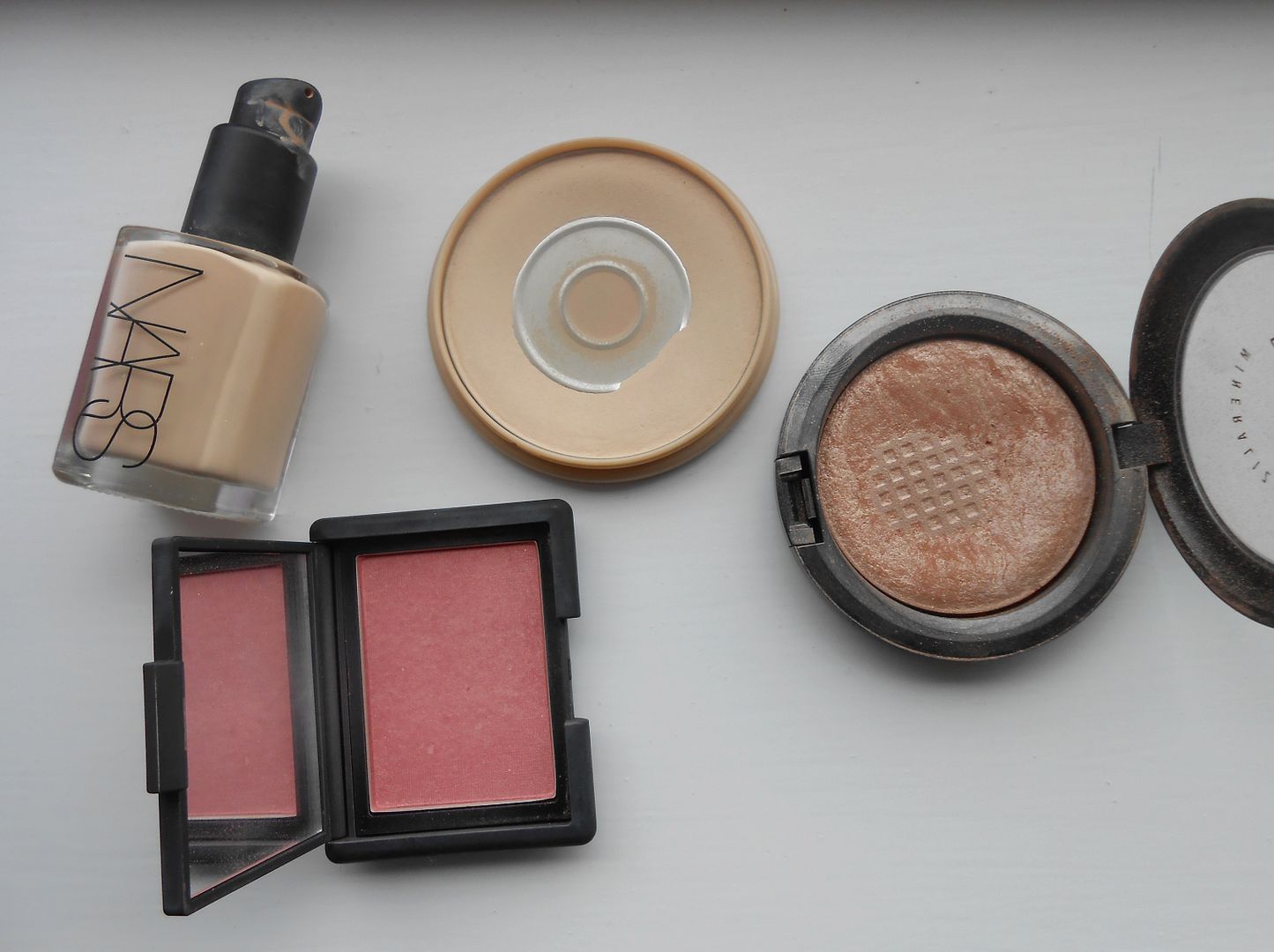 Project 'use it up' is my new goal – I want to use up these 4 products. I have a load of makeup, and don't want to neglect any of these! This post is a little bit 'shopping my stash' style, and a little bit project 10 pan… I want these to be gone! 🙂
– NARS sheer glow in 'Mont blanc'; I have almost finished this foundation, and I love it so using it is no hardship. It's got hardly any left though, so I just want to keep going and finish it. I'm going to exclusively use this one for a while.
– Rimmel stay matte pressed powder; I have had this one floating around for a year or so. I'm not as big on mattifying powders as I used to be, but I do like to powder my t-zone to keep any oil at bay.
– MAC MSF in 'Soft and gentle'; I've hit pan quite a lot on this one now, but there's still a fair bit left. I want to use this one up, and then move onto NARS Albatross, which does not get enough love from me.
– NARS Deep throat; trip down memory lane! This was the first blusher I ever bought, from Selfridges in London. Start as you mean to go on! I got this when I was 15 /16, and it needs to get used. Blushes take a while to finish, but I at least want to hit pan on this. Can I use one blush exclusively until I hit pan? Hmm.
Let me know if you're on a mission to use anything up too!