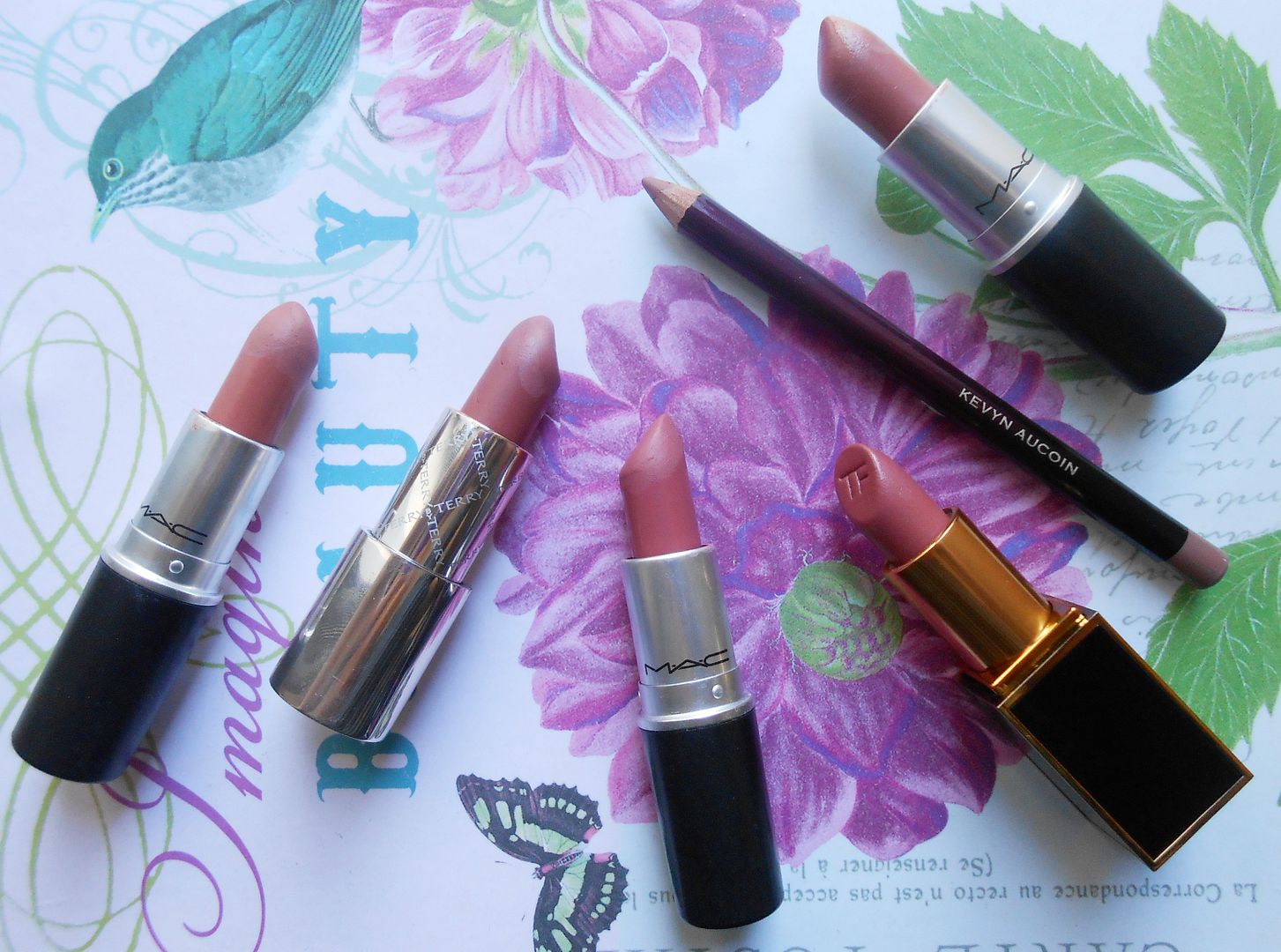 Left to right – MAC Honeylove, By terry flirty rose, MAC Mehr, Tom ford Indian rose, Kevyn Aucoin lip pencil in medium, MAC Modesty
The biggest makeup trend from the 90s would be, arguably, the brown lip. I read once that fashion repeats itself every 20 years, and case in point. When I think 90s makeup I think Kevyn Aucoin (I love), and so obviously I've included a product of his in the line-up. I'm embracing the browner tones of the nude lip, as I think they look a lot more flattering than porn-nude lips (MAC myth, I see ya), and they add a slight je se ne quois… a little bit of gritty edge to everyday makeup.
Jennifer Aniston. The brown lip. So 90s it hurts.
Rather than have 6 separate photos of my face splashed all over the page, I've edited each one into a snazzy smushed together collage.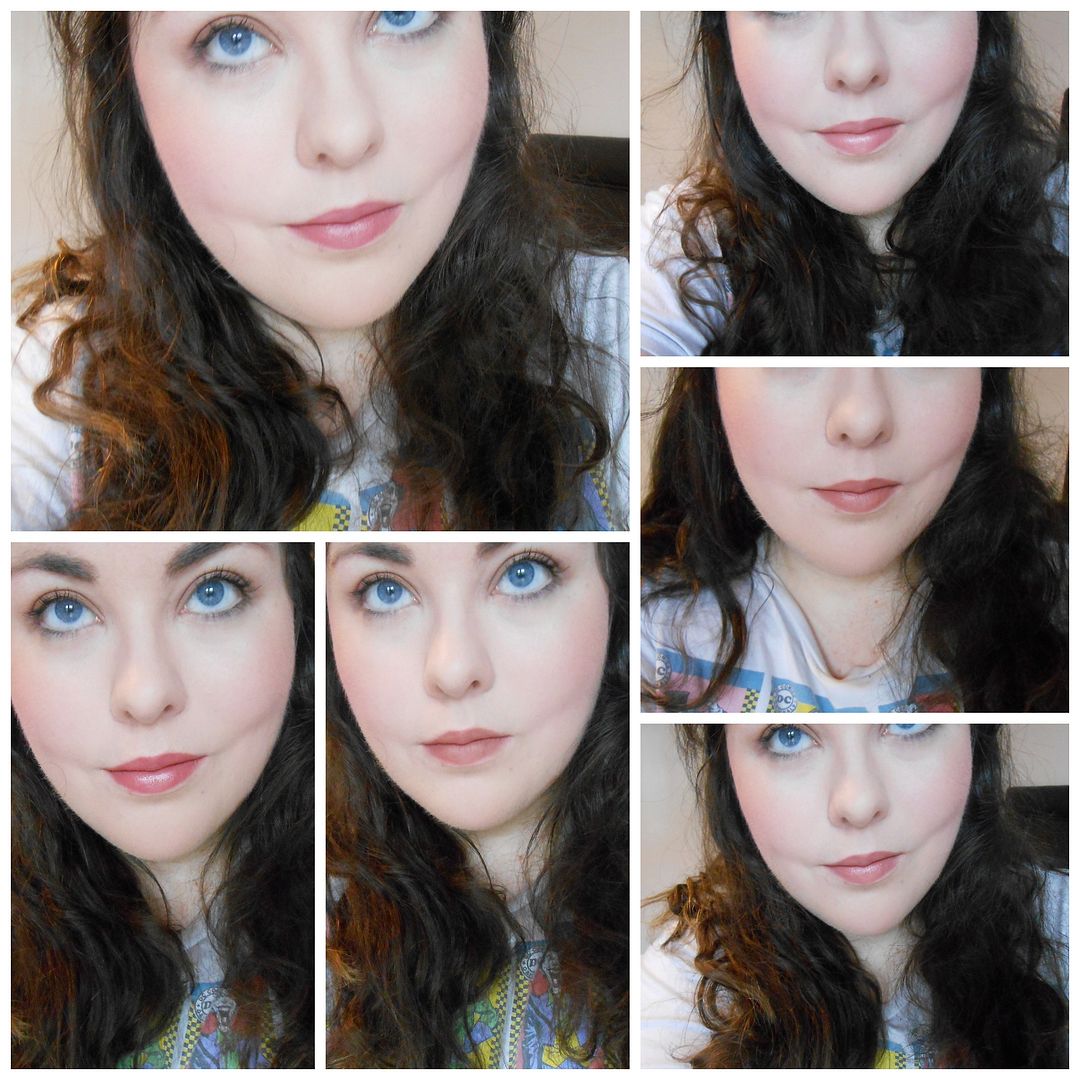 Clockwise from top left – MAC Mehr, By terry flirty rosy, MAC velvet teddy, MAC modesty, Kevyn Aucoin lip pencil in Medium & Tom ford Indian rose
Okay, so we have established brown is doable. As within any colour, there are different tones. If you're scared of the browner notes, then I'd suggest something pinker to start with.
Would you do brown lips? Or do they belong back in the 90s?