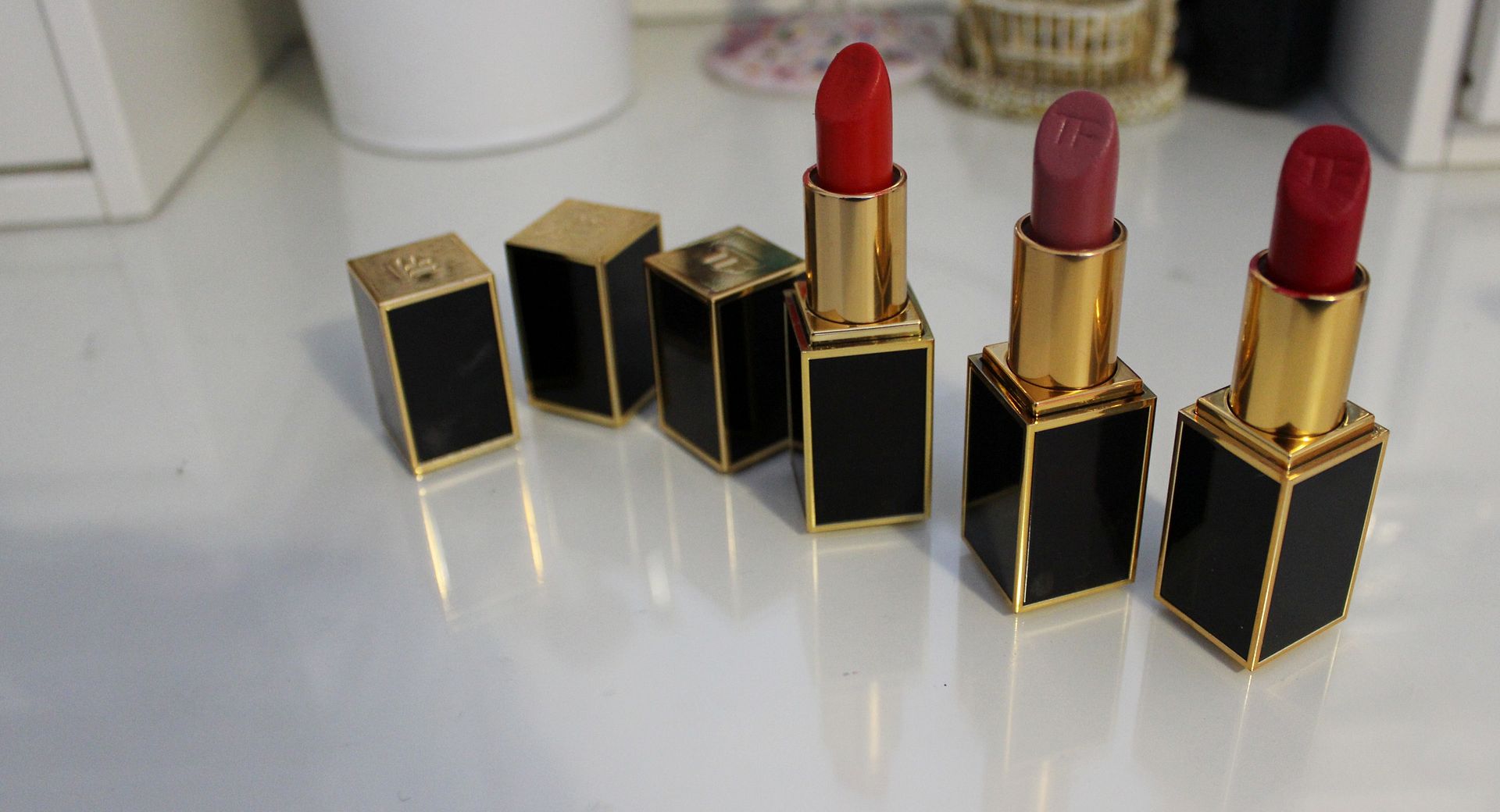 Wild Ginger / Indian Rose / Cherry Lush
Tom. Ford. Lipsticks. Enough to make any makeup lover go weak at the knees… Especially this lipstick addict.
Two of these were gifts, one was a 'fuck it' purchase. Hehe, they're so fancy. The packaging is so delicious, and I definitely feel amazing when I whip this out of my bag for touch ups. The price tag is extortionate, but these are so lovely to use. I can't pick a favourite…Sophie's choice of lipsticks? Regarding the formula, these are all akin to a souped up version of the MAC Amplified formula – creamy, pigmented, long-lasting & vanilla-scented.
Wild Ginger – An orange-toned red. I love orange tones, and this lipstick is perfection. Not too orange, not too red but just oh-so summery and gorgeous. I wore this loads last summer with sunglasses, and I love that bright lip look.
Indian Rose – The everyday appropriate colour. It's my perfect mix of pink, mauve and brown, and (I think!) looks really flattering on. A my lips, but a little bit sexier and better? Yup.
Cherry Lush – The one that started the whole addiction… A pink toned creamy red that makes me feel so glamorous whenever I wear it. Lipliner is a must, but the finished look is so good.
Which one's your favourite? Next on the list is Pink dusk…