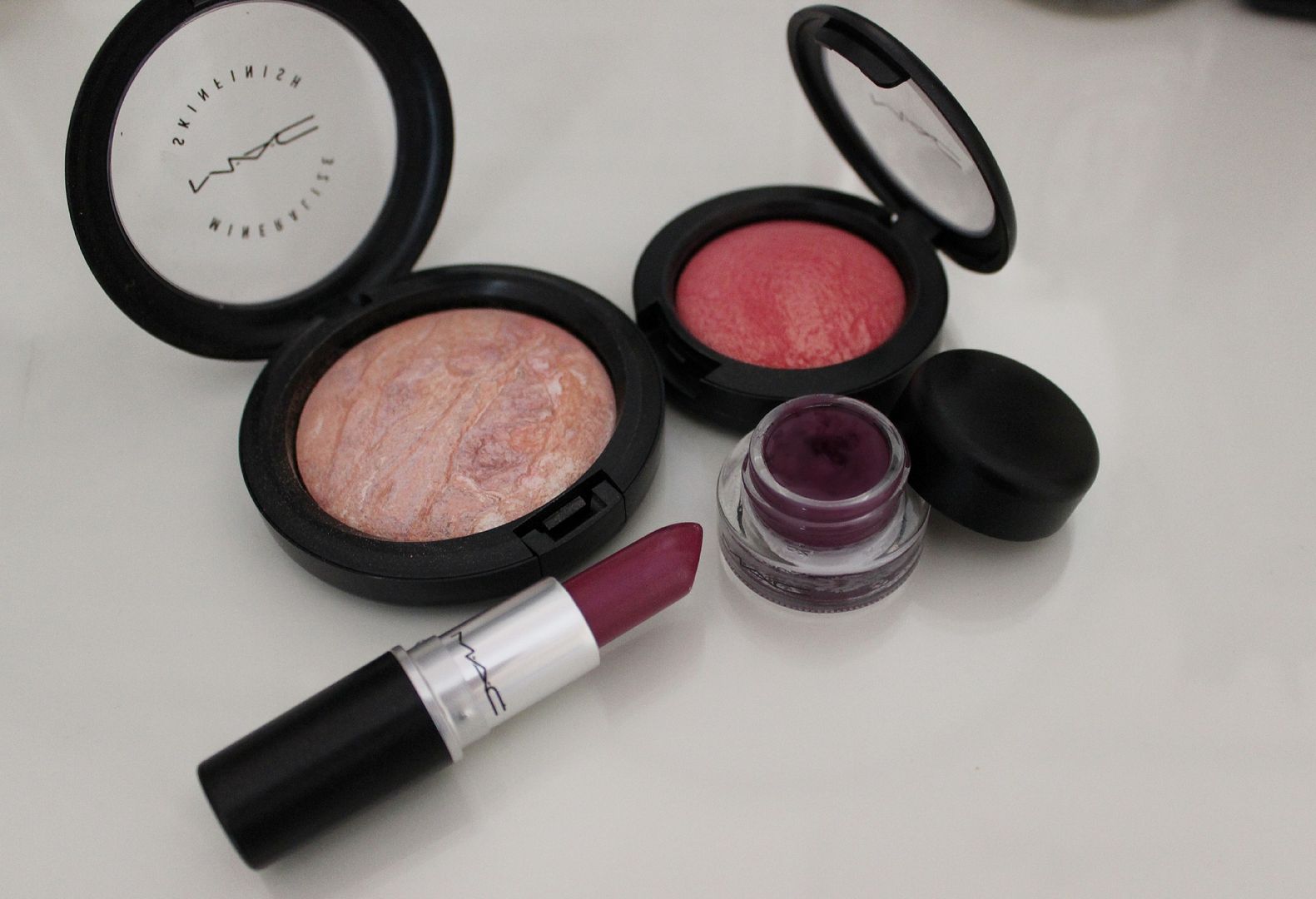 Another month, another MAC collection. The Fantasy of flowers is a two-part collection (1 pink, one green) focused on spring. I picked up 4 things (oops), and have been playing around with them this week. The collection has yet to launch in stores, so you can still get everything. Let me know if you do 🙂
– Perfect topping MSF The one thing I *knew* I wanted from this collection… MSFs are the best. This one was a re release, and it looks less purple than the original but it's still pretty. Looking at the photo of it now, I love it! I am running low on Soft & gentle, so this wasn't a completely unnecessary purchase… haha maybe not.
– Petal power mineralised blush I love mineralised blushes, but this one is a whole new level of awesome. I made my mum buy it as well, haha, it's just too gorgeous. It's similar to NARS orgasm but far less glittery and with more gold. So much prettier! Get it, gettt it nooooow.
– Heavenly hybrid lipstick Ooh a lustre lipstick in a berry kind of shade. I obviously had to have it. Lustres aren't my favourite, but this one isn't too drying. It also sold out first on the MAC website, so if you like the look of it, grab it quickly when it launches in store.
– Phlox garden gel eyeliner I've never had a purple eyeliner before, and because I am loving my blacktrack at the moment, I thought I would try this. It's lovely, a nice pinky purple that I've been wearing as a kind of cat flick with either a champagne-y shade like All that glitters, or some pinker tones from the Naked 3 palette. I think it looks really fresh and perfect for spring. I think this would look amazing on green eyes!