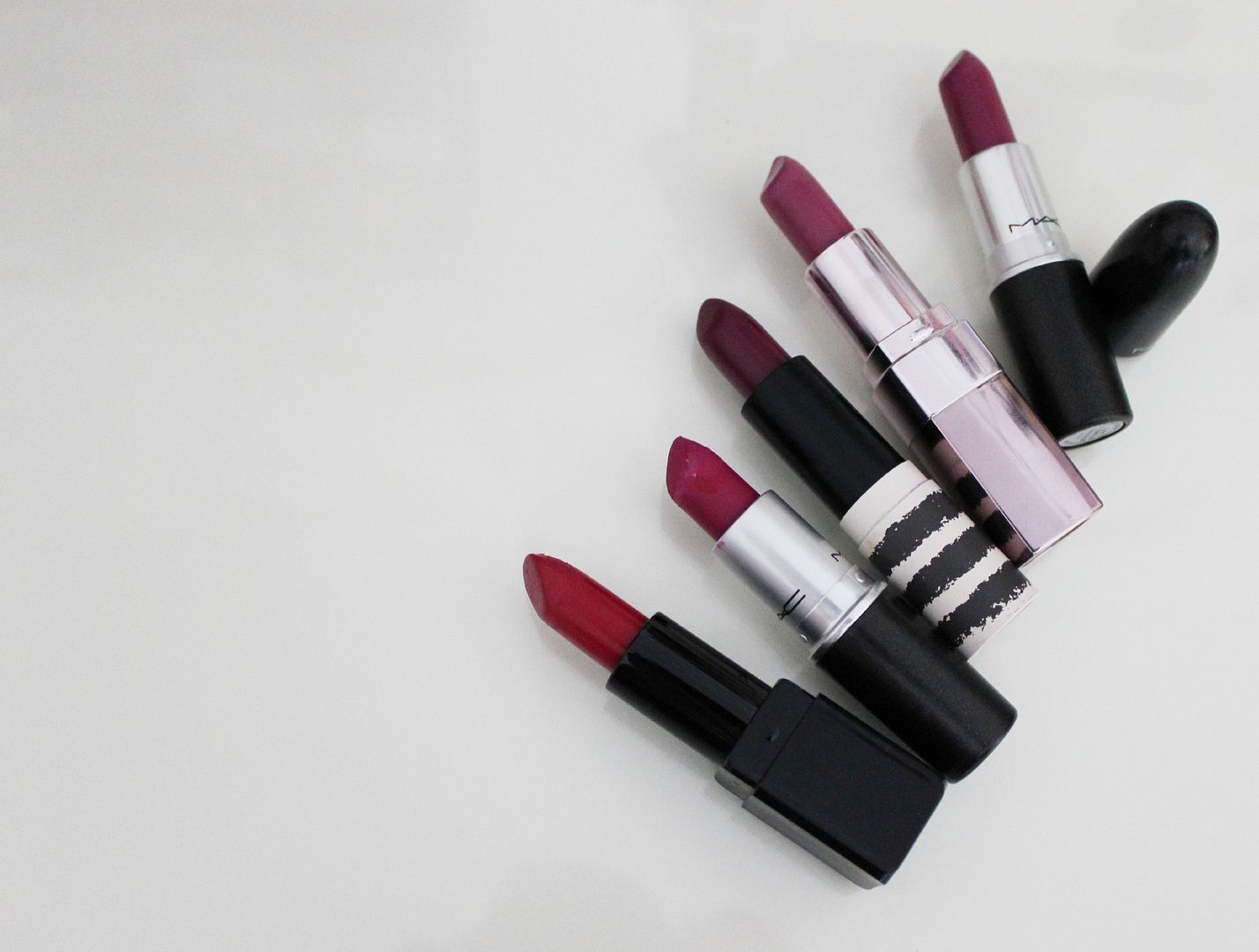 Y'all know I love lipstick. Y'all know I love bright lipsticks. Within that love I have a particular fondness for pinky purple lipsticks, because they are oh so pretty, and oh so lovely to wear.
Something about that shade just adds a nice bit of drama to any look, but isn't as high maintenance and attention-grabbing as a red or a berry. Obviously my favourite colour is purple as well, but the pinky purples aren't as vampy as full on purple. No, they are a very particular shade.
I have 5 favourites – a girl has to have options, right? – from different brands and for different budgets. First is Illamasqua's Glissade, which is the pinkest of the lot and a kind of satin finish. Brightens the face, but with enough purple tones in it to make it look more exciting than a straight up hot pink. Two options from MAC – Heavenly Hybrid and Flat out Fabulous. Heavenly hybrid is a lustre so it's sheer and easy to wear, and FoF is one of absolute favourite lipsticks ever. Retro matte, bright and it lasts all day. So good!
From the drugstore I have Topshop's Damned, which is a bit more plummy than pinky, but still really pretty. I like to wear it kind of sheered out, like a stain. Topshop lipsticks are really good quality, and definitely worth checking out if you haven't already.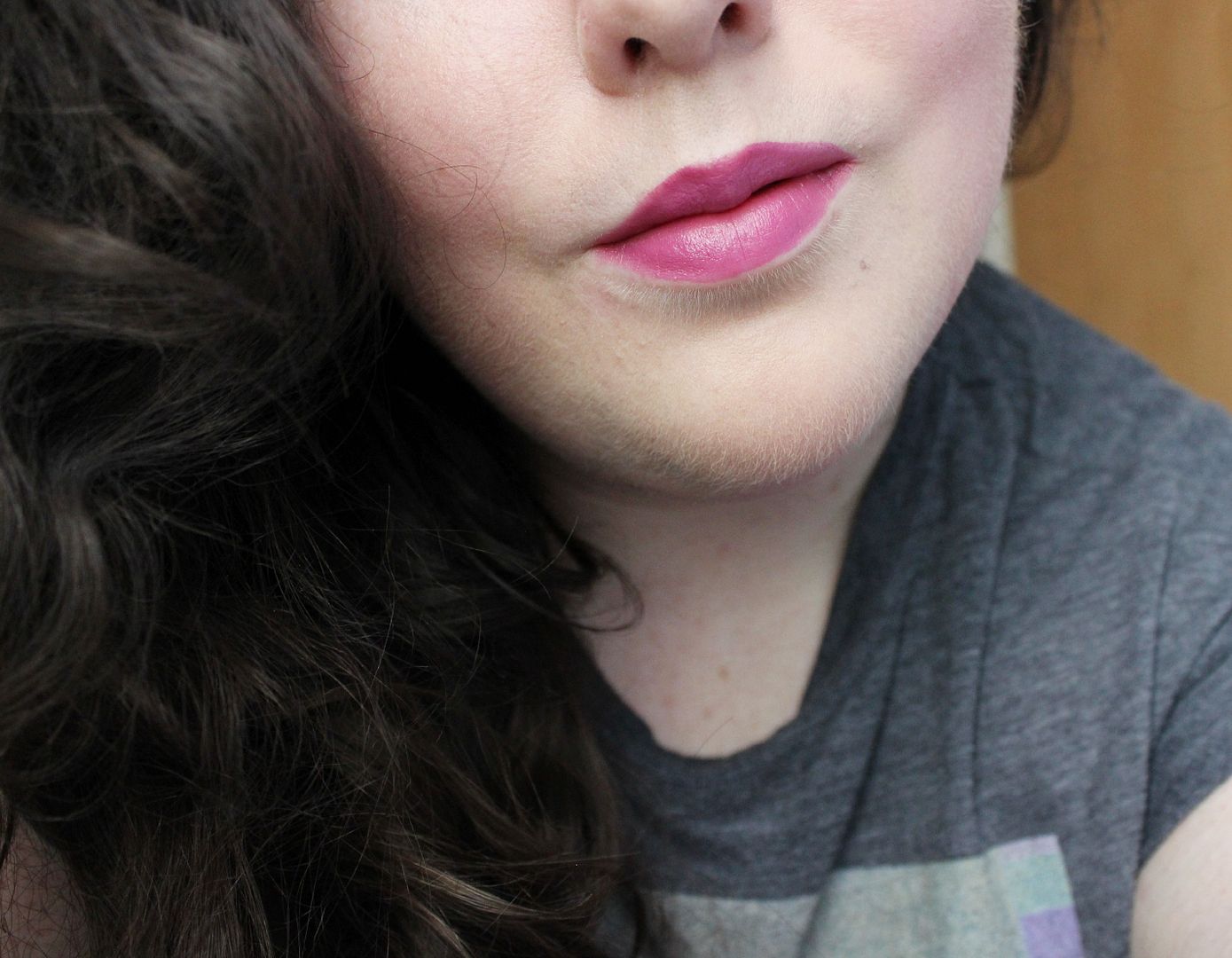 Lastly I have Bobbi Brown's Cosmic lily (wearing above), which is part of the L'wren Scott collection. So sad for her family 🙁 She was an awesome designer.
The lipstick itself is *the* perfect mixture of pink and purple, and my favourite of the moment. It applies really creamily, and reminds me of the MAC Amplified finish in terms of texture. Smooth and long-lasting. I love it!
Do you like pinky purple lips? Let me know & thanks for reading! 🙂