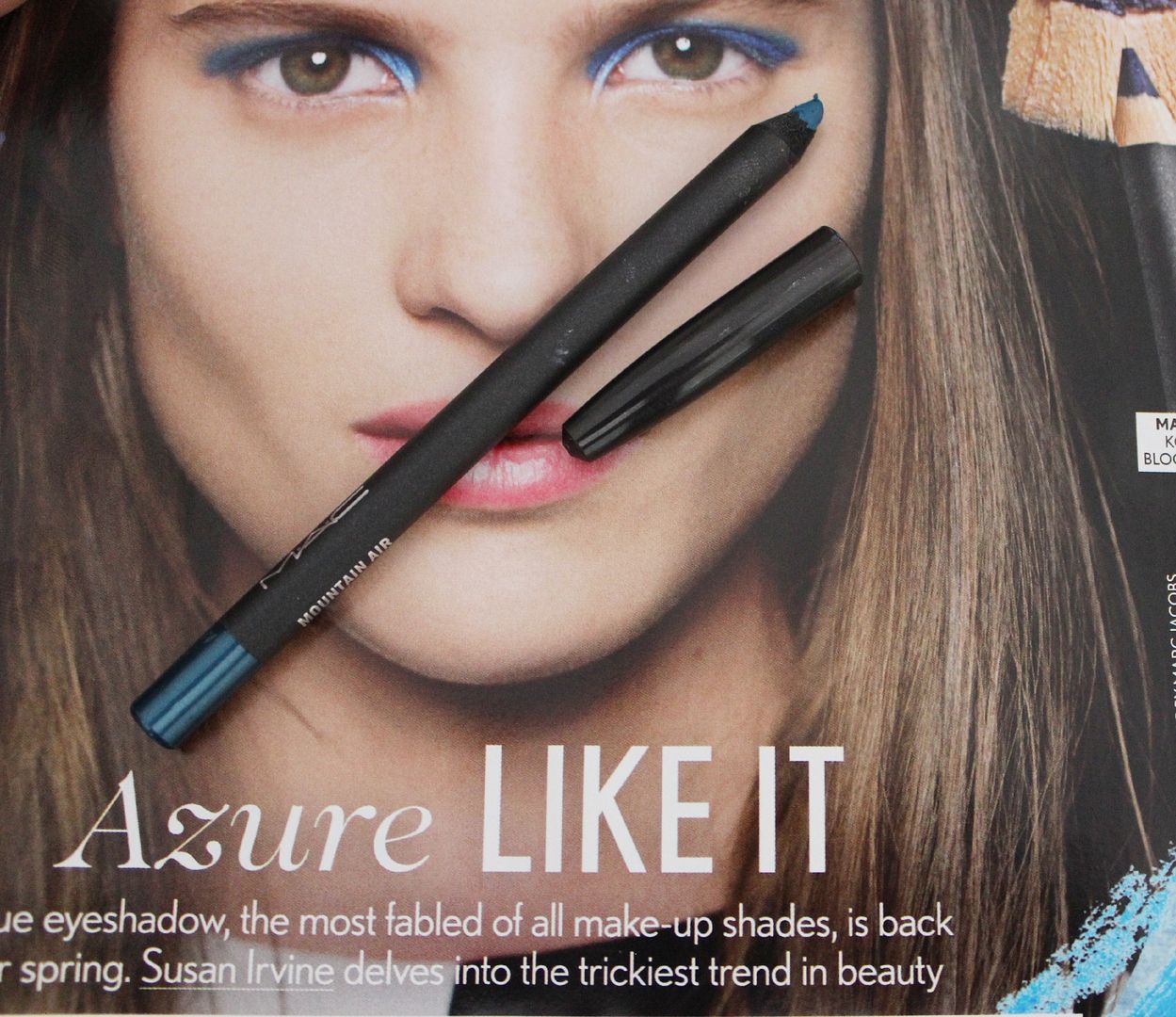 I like my beauty trend report delivered with word play
So the biggest beauty trend I have seen splashed all over the catwalks is definitely blue eye makeup. Blue eyeshadow, to me, does scream 80s… but the newer way to wear it not combined with leg warmers.
Dick Page & Pat McGrath were the main makeup artists behind the trend… The makeup at Marc Jacobs was my favourite… so lovely. Look at it
here
!
Having blue peepers myself I am always a bit hesitant to don blue eyeshadow, but this teal-y blue liner (MAC Mountain air) is really fun and doesn't make me look too crazy…hopefully.
With the liner I kept the rest of my makeup really simple & no eye shadow. I think this is *perfect* for Spring, and it made my makeup look brighter and more fun. Liner is definitely the easiest way to incorporate a brighter colour for beginners.
Would you wear blue eyeliner? Or is it all a bit too Princess Di? Thanks for reading 🙂