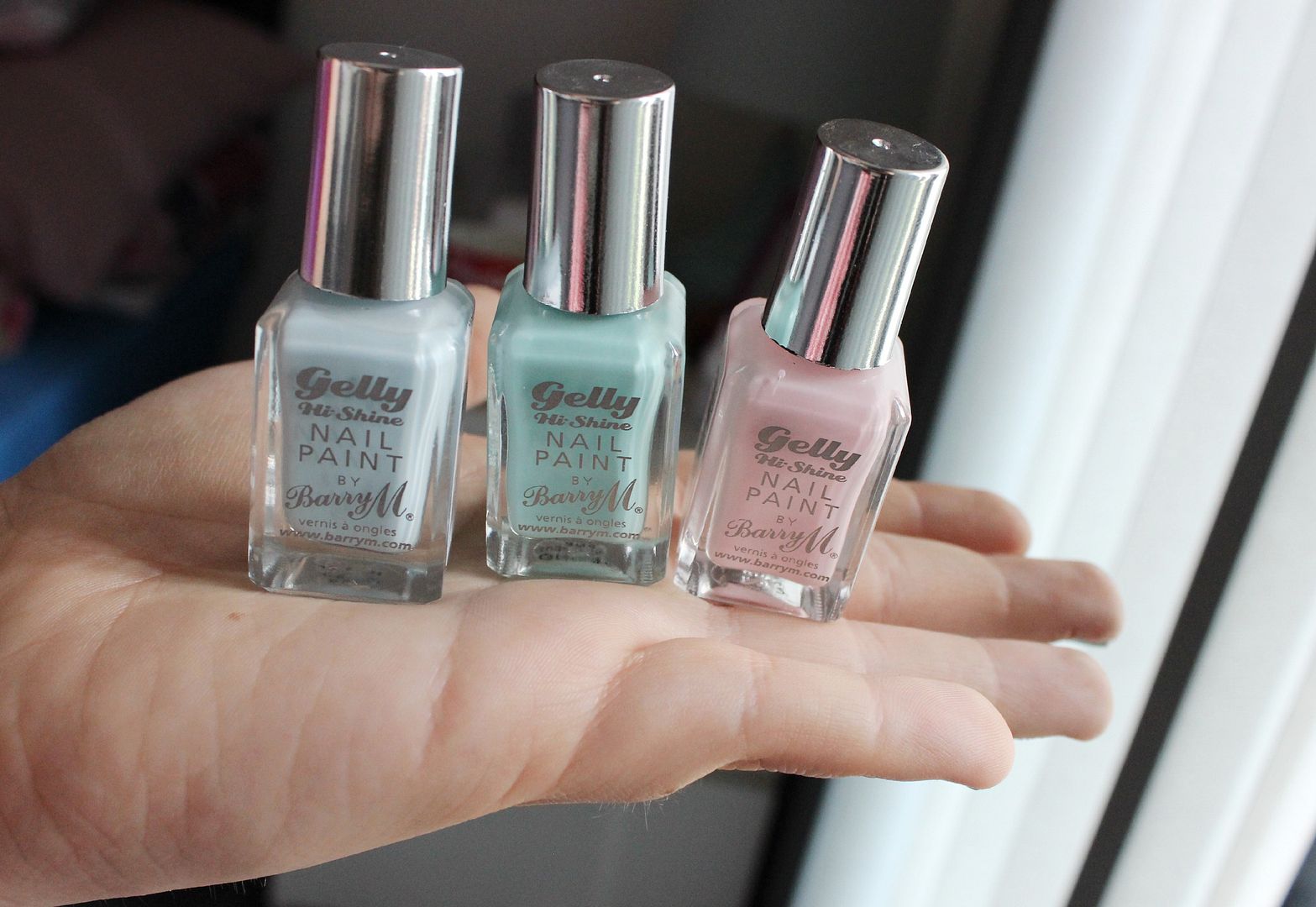 Huckleberry // Sugar apple // Rose hip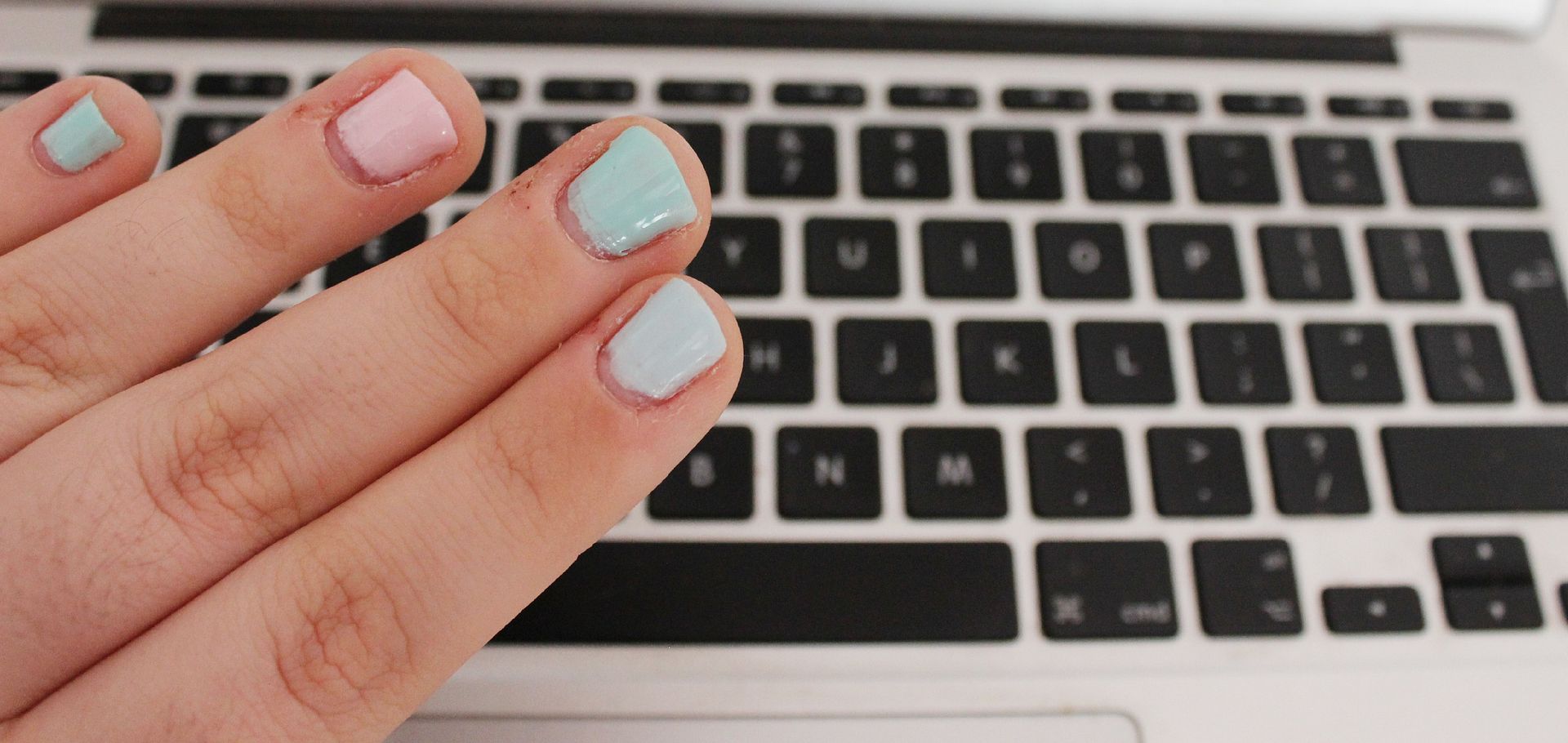 Sugar apple // Rose hip // Sugar apple // Huckleberry
If there's one thing that gets me in a Spring(fling) mood, it's pastel nail polish. At the end of January I always look at my dark nail polishes and think 'I'll never tire of you, my sweets', and then suddenly all I care about is pastels. Fickle.
The new Barry M gelly nail paints caught my eye, and I knew they were coming home with me. All three gave me change from a tenner, and I have been wearing them on rotation ever since I got them. Huckleberry is my favourite, a white, milky baby blue that makes even my pale skin look a bit more tanned. Sugar apple is really nice mint that pulls a little bit turquoise & Rose hip is the sweetest baby pink colour. It's what I wanted Essie Fiji to be.
Formula wise on these each one is a three-coater, and each one seemed to lasts up to 5 days on my nails. When it starts to chip, I find it really easy to just peel it off my nails. Probably really bad for my nails, but weirdly satisfying. I find it's the same with all Barry M nail paints.
Overall, I am in lurve. The Barry M gelly paints are popular amongst bloggers I know, and I don't see anyone being disappointed in these. Ye have been warned though – these take three coats to be opaque!