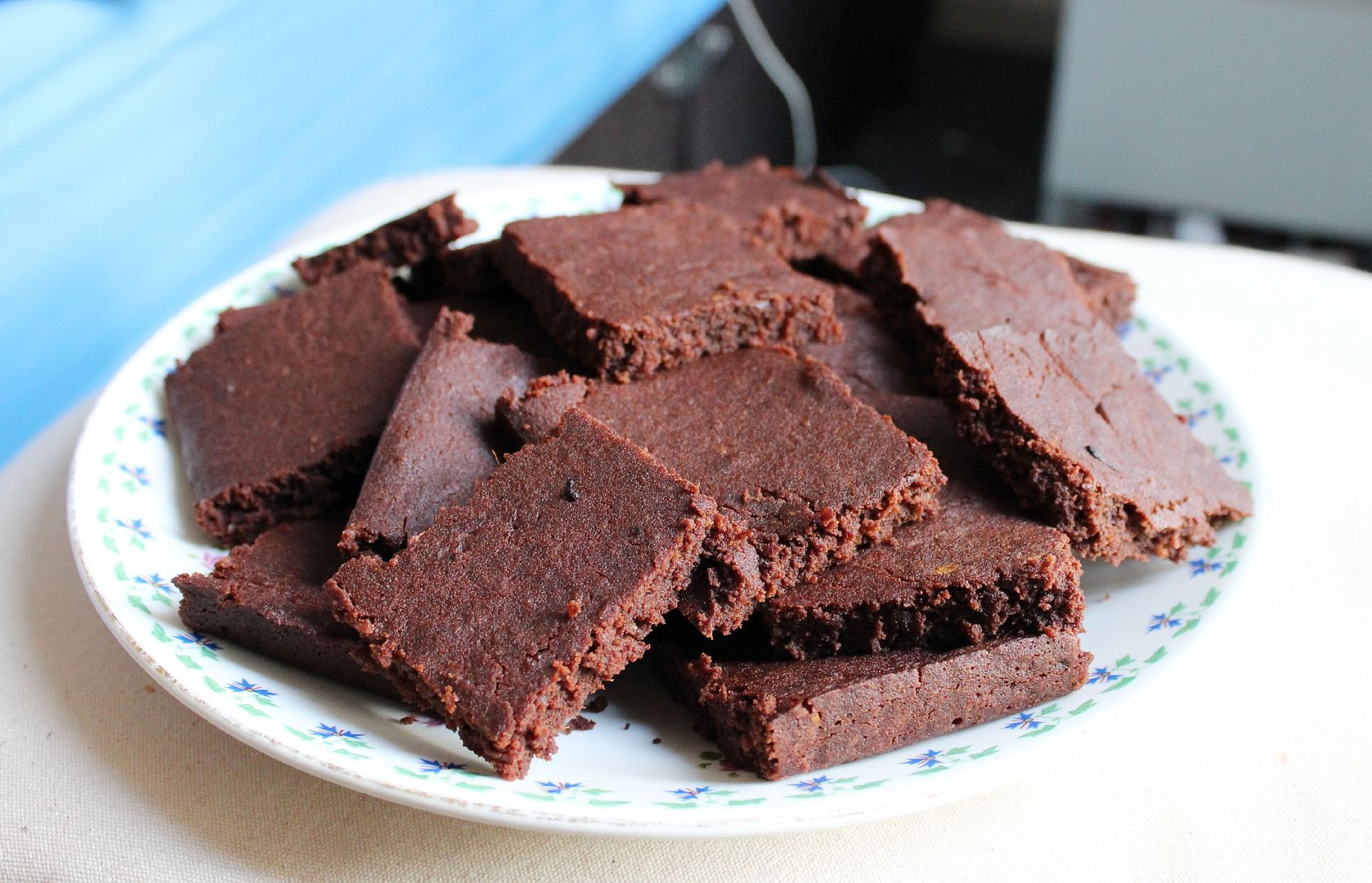 A more apt title for this post would be brownie porn(!), but that sounded weird. Look at them though, they are the gooiest, tastiest brownies ever. Spoiler alert: they are pretty healthy, as far as brownies go. This recipe was originally from the 'Honestly healthy' cookbook (really good recipes in there), which is focused on alkaline foods.
I've made these brownies quite a few times now, and have edited the recipe a bit to improve them even more. They seem to get better each time I make them, so good! They have sweet potato's in, which sounds a bit crazy, but it makes them so gooey and squidgy. It also has some wacky ingredients (the original recipe called for goat's butter, but nobody got time for that), but I found them all in my local health shop.
You will need:
125g x rice flour
70g x cacao powder
1/2 tsp x basking powder
200g x sweet potato puree (roughly 2 small ones, boiled and mashed)
250g x date syrup
175g x butter
1 x large egg
1/2sp x vanilla extract
Liberal pinch of salt (I used himilyan because it's alkaline)
Optional ad ons:
Zest of 1 orange
Nuts
Health mix (I used 'miracle matcha' health mix, which has Goji berries and flax & chia seeds
Method:
Preheat the oven to 180 degrees celsius
Sift in the flour ingredients (the sift makes a big difference to the overall gooeyness)
Add the wetter ingredients and stir – shouldn't take long until it's really smooth
Line a baking tray with baking paper
Spoon in the mixture – it will be quite liquidy, don't worry! – and spread it out
Pop in the oven for around 15-20 minutes
When you take them out, they should still be really really soft when you poke them with a knife. Hmm.
Leave to cool for 5 minutes, cut them into squares/chunks, and leave to cool for a bit more
Done!
As you're eating them, remember that they're not actually that bad for you… mmm!