I think it's safe to say that I don't need any more nail polish. I need to stop. I blame both the Spring weather making me crave pastels, Beauty bay having cheap OPI and Boots for having a 3 for 2.
From left to right we have Cornflower gleam, Huckleberry, Sugar apple, Jaded, You're such a budapest, Lilac sheen, Mod about you, Rosehip & Naked glow.
All are pale pastel colours & they're all so pretty. I love.
The model's own ones are the new gel formulation, and I am pretty impressed. You need three coats for full opacity, and I find that it works best when you apply medium-thick coats. They dry averagely, but they do last a long time on my nails, about 4 days without any chips. I wore all three shades at once because I was too excited.
The new Barry M gelly shades are so gorgeous. My favourite is Huckleberry, it's the best pale blue minty kind of shade. Mm, so pretty. I am super impressed with the formula of these.
OPI mod about you is one I have wanted for about 2 years but never found, and then I saw it on Beauty bay for £7. Yup. You're such a Budapest is pretty, but a bit sheer. Same with Sally Hansen Jaded, you need 4 coats for full opacity. *weep*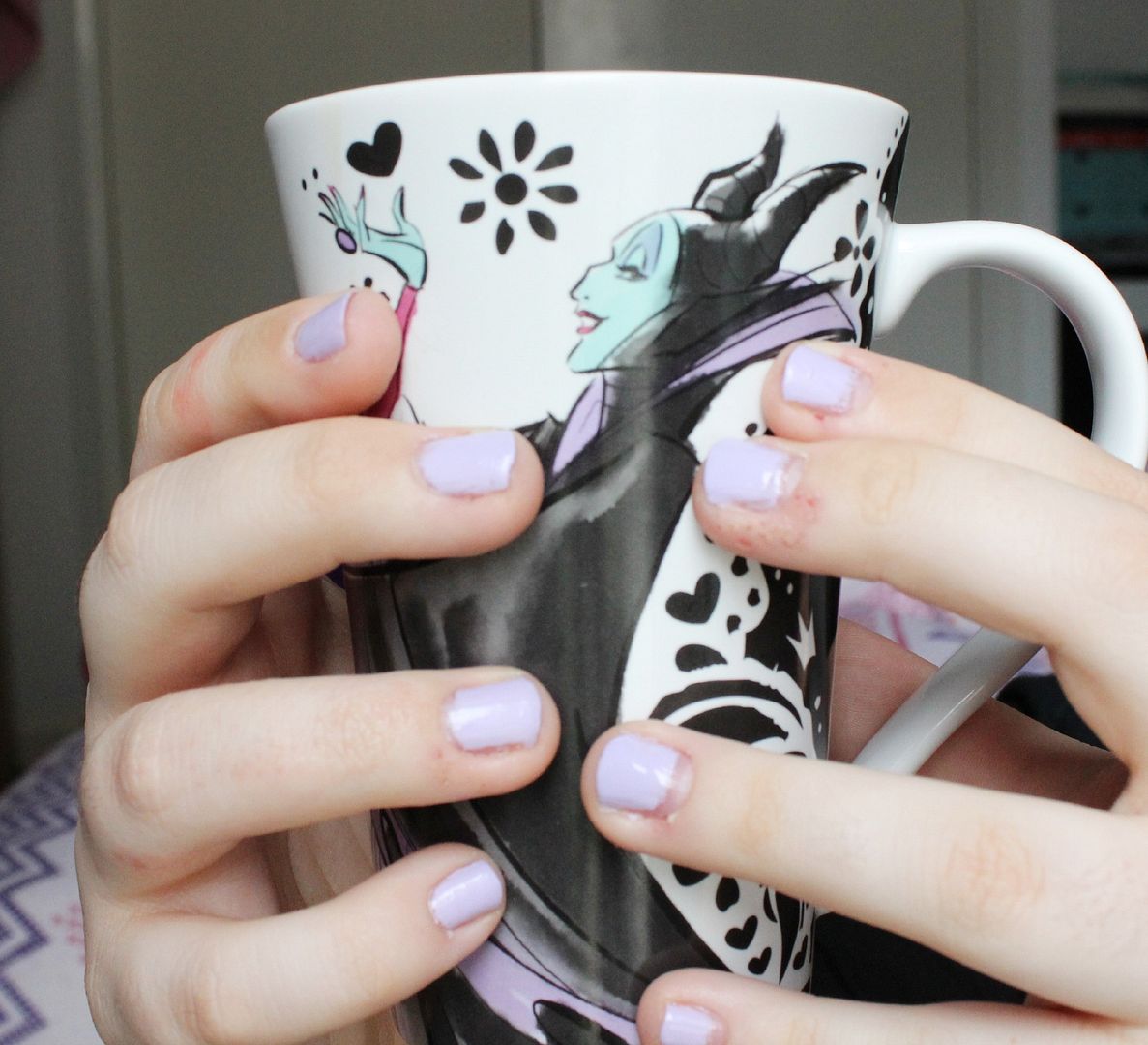 This is Model's own lilac sheen, a milky lilac. This is also my favourite mug…
Let me know if you want to see any of the other colours swatched. My plan is to wear all these on rotation until I get bored of pastels, which will be never.