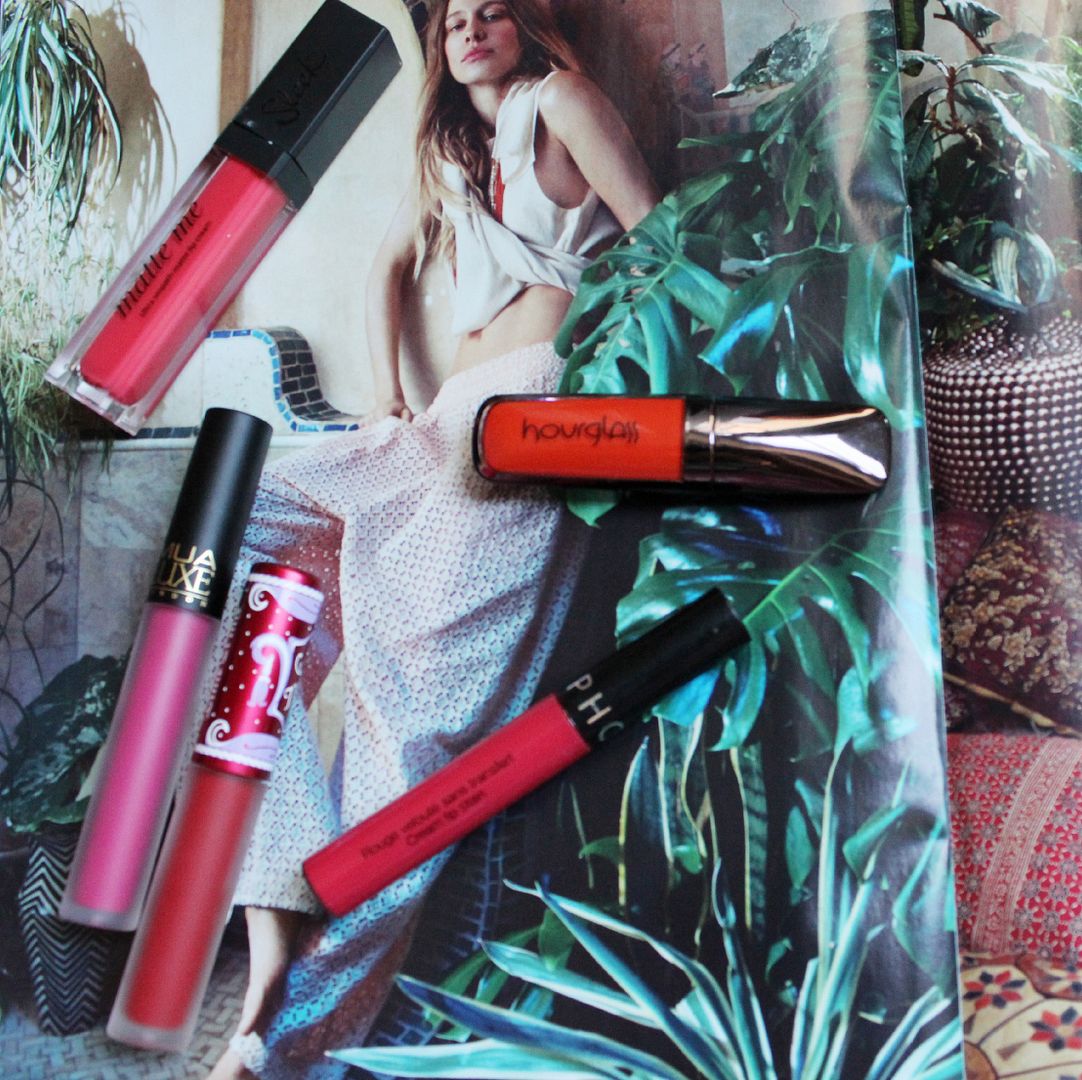 I love bold, matte lips. I really do. I love how fun they are to wear and I love how easy a matte lip is to maintain. Liquid lipsticks, whilst tricky to master initially, can provide some of the best results and manage to survive me eating a burger (an oh so regular occurrence). I've tried quite a few now, in my quest for lip perfection, and now it's time to share my thoughts.
Sephora cream lip stain in Strawberry kissed – The creamiest of the bunch. It does dry down matte, but stays softer and never seems to set 100%, which would be good for drier lips. Love the applicator, love the smell (vanilla) and love the finish. Now Sephora ships to the UK, no excuse.
Sleek matte me lip stain in Party pink – My second-least favourite. The applicator is kind of hard to use and the colour doesn't stay on as long as the others. Would recommend MUA much more.
MUA luxe lip velvet in Funk – The cheapest of the bunch. What I would consider the closest 'dupe' of the lime crime offering… the packaging is the same, the applicator is the same etc. The formula is better from MUA though, and this was so hard to get off my lips. Bioderma wouldn't work. I had to use my waterproof eye makeup remover, and even then… Not too drying though. Seriously impressed.
Hourglass' opaque rouge in Riviera – The one that kick started the whole obsession. The applicator is the best on this, it's bendy and makes it so easy to use. I have three from the range, and riviera is the best formula wise – stays on until I take it off. Awesome orange colour, too. Does start to feel a bit drying after a couple of hours.
Lime crime velvetine in red velvet – When I first tried this, I really did not like it. It is so hard to apply neatly, and the applicator is really stiff and it seems to pool product in it. It also feels really, really drying. Like, my lips feel awful please let me claw them off dry. The colour is awesome, such a bright red, but not worth the hassle, in my opinion.
Sephora // Sleek // MUA // Hourglass // Lime crime
Do you like matte lip stains? I need to try the Bourjois ones next… 🙂