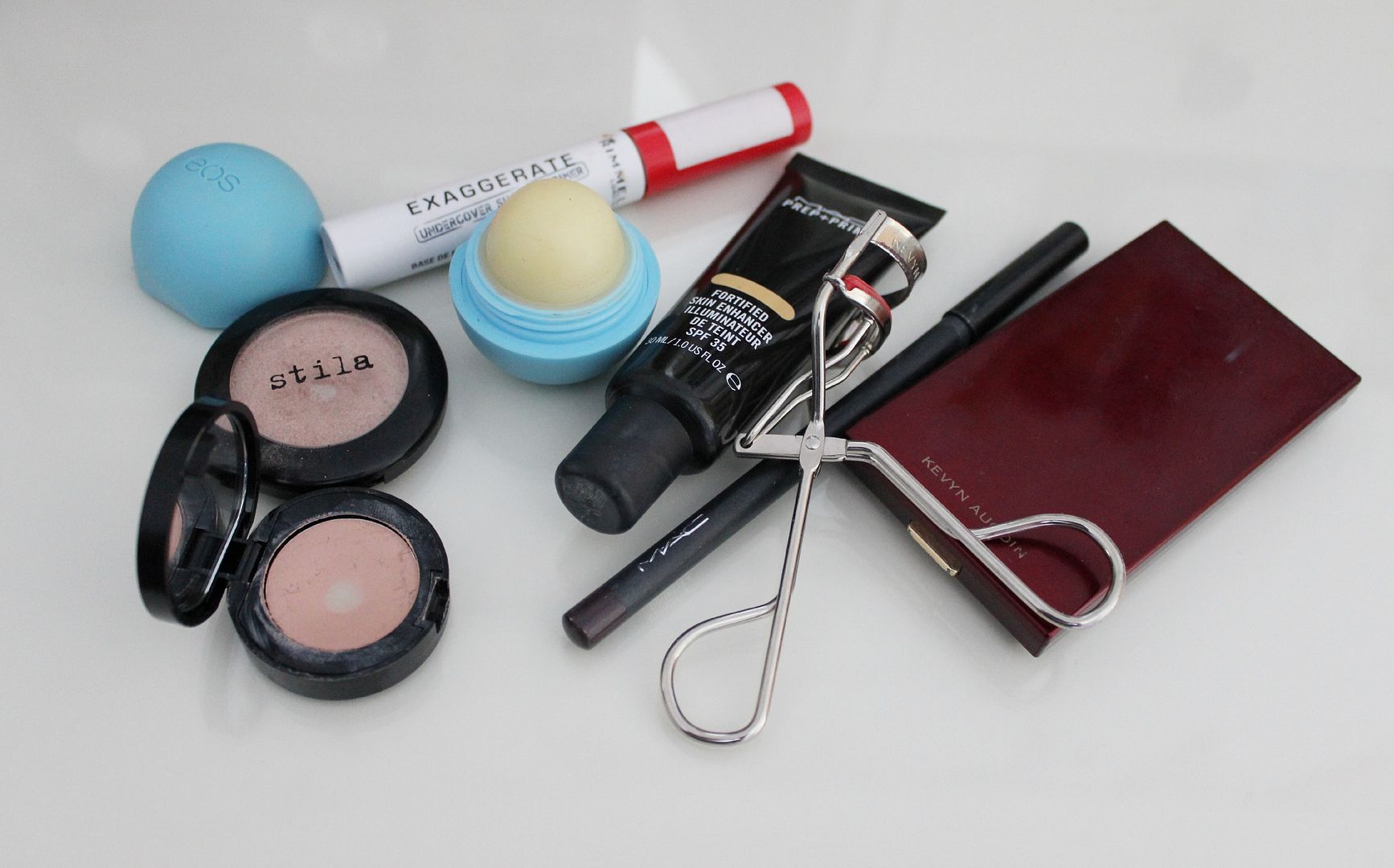 In a sea of reviews and new products, the trusty ol' staples can become so commonplace that their spot in the limelight is neglected.
I have a whole bevy of products that I use almost every single day, and they are worth a mention… base-wise, I always always always use the MAC Fortified skin enhancer in neutralise. A yellow cream that cancels out a lot of the redness in my skin. Discontinued now (WHY???!), but I have 3 waiting in the wings… I have a problem. The new CC cream is the same thing kind of, but I am still disappointed.
The Bobbi brown corrector is something I use every day on my dark circles. You only need a smidgen, but it does brighten the eye area. I have mine in porcelain bisque. While we're on the subject of eyes, I use the Kevyn Aucoin eyelash curlers and they're good. I find most eyelash curlers much of muchness, but I like these because they have a red band and you can see the lashes. I also use MAC Prunella eyeliner smudged onto my lower lashline a lot, it just adds a nice bit of definition. The Rimmel exaggerate eye primer is awesome, and really underrated. I use it everyday under my eyeshadow, and it's lasted me ages. Stila Kitten is the *perfect* inner corner highlight, I use it everyday to make my eyes look brighter.
The Kevyn Aucoin sculpting powder is really, really amazing & something I use everyday. If I can be bothered I'll apply it really neatly and chisel my face. If I can't be bothered (everyday) I use a duo-fibre brush to gently sweep some under my cheekbones and make my face look a little less chubbz. & every girl needs lip balm, and I use the EOS ones a lot.
What products do you use everyday? Thanks for reading! 🙂